Vergne on Formula E title: 'I was speechless'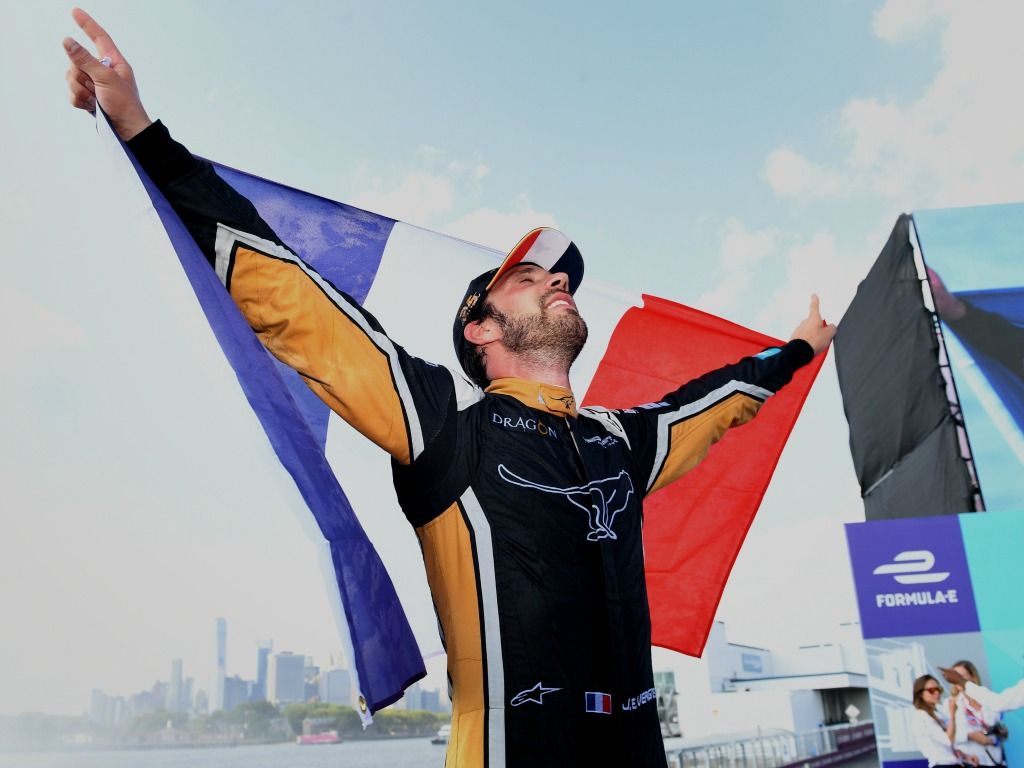 On Saturday evening, Jean-Eric Vergne became the fourth man to win the Formula E Championship, and the fourth ex-Formula 1 driver to do so.
The Frenchman won three races over the season, taking victory in Santiago, Punta del Este and in Paris.
A P5 finish in the first race in New York City was enough for the former Toro Rosso driver to become Champion with a round to spare.
Straight after the race, Vergne did not even realise he had won the Championship, and was told over the radio that he had done it.
"When I crossed the line, I honestly didn't know I had won. My engineer told me, 'I guess we have done it', so I said, 'what do you mean?' Then [Andre] Lotterer went past me and clapped, so I knew something was up," Vergne said.
"When I found out I was speechless. I enjoyed the race, but obviously, it was very tough. Some drivers were quite hard and over-consumed energy to try and not let me by. It was actually really complicated, a real fight unlike in Zurich. Today, the drivers were tougher."
Vergne follows Nelson Piquet Jr, Sebastian Buemi and Lucas di Grassi as the winners of the all-electric Championship.
The Frenchman dedicated his victory to his countryman.
On the team radio, Vergne said that this win was for Jules Bianchi, who sadly passed away after crashing at the 2014 Japanese Grand Prix.
"This season is for my friend Jules," Vergne said after the race.