Verstappen applauds 'smart' choice in Albon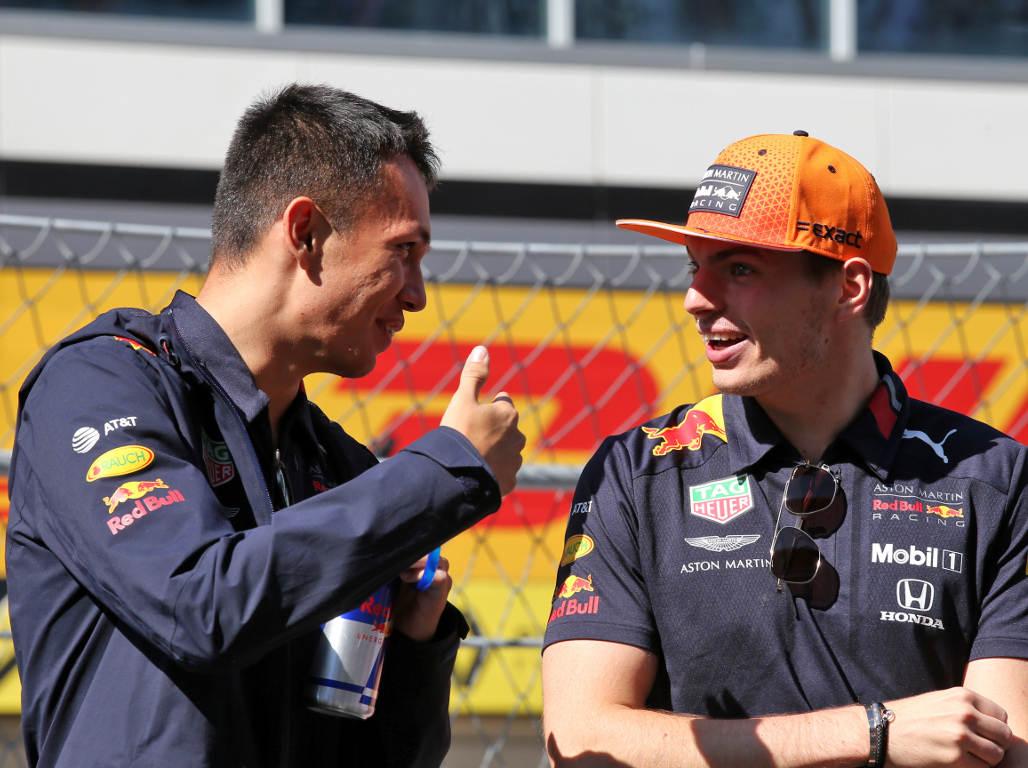 Max Verstappen says Red Bull made the right choice opting for the "very laidback" but "quick" Alex Albon as his 2020 team-mate.
Although Red Bull had stated that they will retain the same four drivers for next season, it wasn't until earlier this week that they announced which driver would occupy which seat.
The team decided to stick with Albon for the second Red Bull seat while Pierre Gasly and Daniil Kvyat remain with Toro Rosso.
Verstappen believes it was a "smart" choice.
"He's a nice guy and I think for him the last 12 months have been a bit of a rollercoaster!" said the Dutchman.
"He's very laidback, very relaxed, people like him in the team. He's easygoing, which helps.
"He's quick, doing his job, he's getting the points.
"I think it was the smartest way of continuing."
But while Albon seems to be Verstappen's number one choice, he insists he didn't have a say in the matter, leaving that to his team bosses.
"At the end of the day it's not up to me to judge his performance," Verstappen reiterated.
"It's Christian [Horner] and Helmut [Marko] who make the decisions."
Follow all the action from the Brazilian Grand Prix with the PlanetF1 live centre