Verstappen 'definitely' could have overtaken Hamilton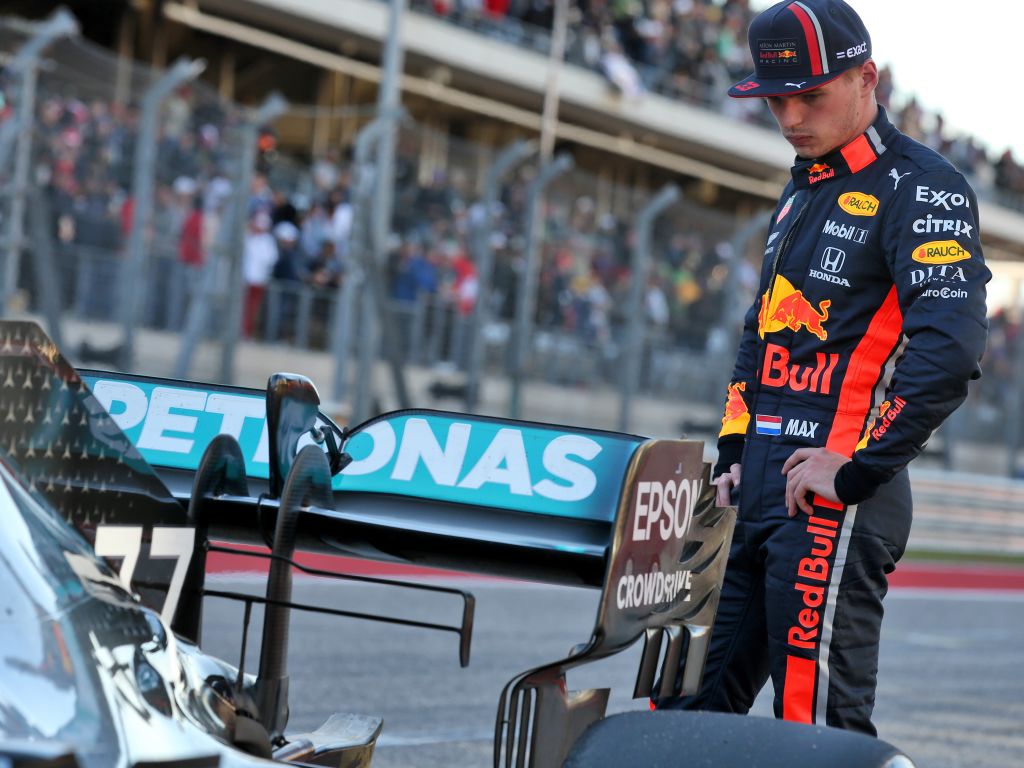 Max Verstappen thought he could have passed Lewis Hamilton for P2 at the United States GP if it wasn't for the late yellow flags.
Haas' Kevin Magnussen suffered a brake failure at the end of the main straight on the penultimate lap, coming to a stop in the gravel trap.
That retirement brought out the yellow flags at a time where Verstappen on fresher tyres had closed right up to the back of Hamilton, but the Red Bull man learnt his lesson from Mexico and held station behind the now six-time World Champion.
Though without them, Verstappen believed he definitely had the pace to take P2 away from Hamilton.
"Yes, absolutely," Verstappen said when asked if he could have overtaken Hamilton had it not been for the yellow flags.
"Just because of that we had to lift off otherwise, I would have be definitely gone by. But that's how it is, sometimes these things happen."
After a difficult spell for Red Bull since the summer break Verstappen was pleased that he took the fight to Mercedes in Austin.
"We did the best we could, they were just a little bit faster today," he said.
"It was a very good race and it was fun. I could still see the cars ahead of me and we had good pace today."
It wasn't until after the race had finished that Verstappen learned of floor damage on his RB15, and he was at a loss as to how it had occurred.
"I found out after the race I've got a big hole in my floor which I can't explain because I didn't touch anyone," he explained.
"Initially [the team] told me it was the front wing which was causing the balance instability, but then I looked at the floor and I was like I'm pretty sure that front wing isn't influencing my balance that much with what I have on the floor.
"It's difficult to say where that would have brought us, but it's a very critical area on the car, and basically it was missing on one side so especially on an aero track like this it's quite painful."
Follow us on Twitter @Planet_F1 and like our Facebook page.