Verstappen: Hamilton drove like 'nobody was there'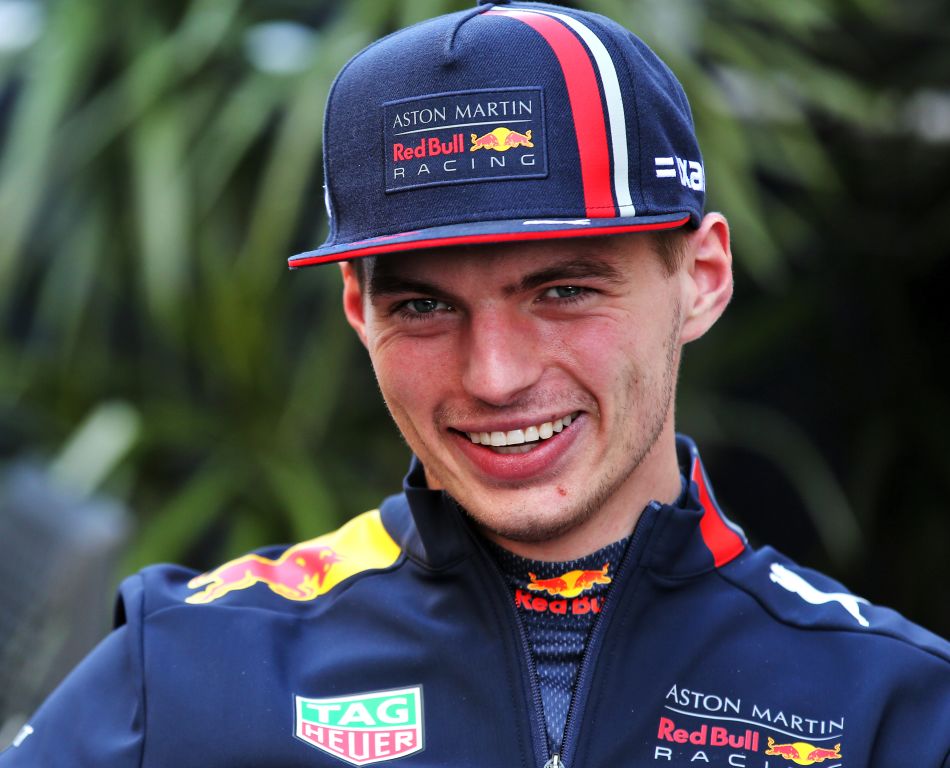 Max Verstappen took a dig at Lewis Hamilton following a Q2 altercation in Austin, saying the Mercedes driver acted like "nobody was there".

The Dutchman got involved in an unwanted incident with Lewis Hamilton and Daniil Kvyat at the end of Q2 as all three drivers jockeyed for track position.
The stewards decided that no investigation was needed, but Verstappen seemed to point the finger at Hamilton for sparking it all off.
"We were all lining up to do our lap to get to the last corner and I think it was Seb in the first Ferrari then Charles and then I had Daniil [Kvyat] in front of me and we were all just slowing down to make space," he explained to reporters in Austin.
"Then Lewis just drove by like nobody was there and didn't care. So I was like 'well if you don't care, I don't care' so I tried to get my position back because everybody is just respecting each other at that point just to start the lap, that's why it was such a close call."
Since the summer break Red Bull had looked to have fallen behind Ferrari and Mercedes, but after showing good pace in Mexico Verstappen delivered again in Austin, qualifying P3, just 0.067s slower than Valtteri Bottas on pole.
Not only was Verstappen delighted to see that Red Bull can be competitive this weekend, he was also pleased that compared to last year the team have made a "really big step forward" in his eyes – the fastest Red Bull was over a second down on the ultimate pace in qualifying here last year.
"I think Q3 was a bit more of a difficult session than Q2 for example," Verstappen told reporters in Austin.
"I found the grip was maybe not the same but of course that's the same for everyone.
"It was just a bit harder to get your lap out and I think in general it is very positive for us to be that close in qualifying.
"Compared to last year we made a really big step forward and in the last two races we've been a lot more competitive, so that's very positive.
"I think we are definitely improving and learning and also looking ahead for next year and we are definitely going in the right direction.
"In general I'm very pleased. The whole weekend has been smooth and we didn't really have a lot of trouble with set-up or whatever, so to be here in the top three – of course I would like to be sat in the middle – but it's still very positive."
A very good qualifying for us, it was really tight! 💪 Starting 3rd gives us good hope for the race #KeepPushing #USGP 🇺🇸 pic.twitter.com/wlSDOdX93C

— Max Verstappen (@Max33Verstappen) November 2, 2019
Verstappen's team-mate Alex Albon saw his second Q3 time deleted for breaching track limits at Turn 19 – the Anglo-Thai driver will start P6 and was disappointed to see the time struck off that would have put him near Hamilton's best lap.
"Q1 went okay nothing special but Q2 was starting to feel good," said Albon. "To be honest, Q3 started to feel really good. I think my first run was okay, it was just more of a banker lap.
"Then on my second run I tried to push a bit more. I ran wide and got track limits. I think I was just over two tenths quicker on that lap which would have put me just with Lewis so a bit frustrating.
"It was a tough couple of days but we kind of got back to the rhythm and it was starting to look good until the mistake."
Follow all the action from the United States Grand Prix with the PlanetF1 live centre