Verstappen: Hamilton's torpedo comment is 'silly'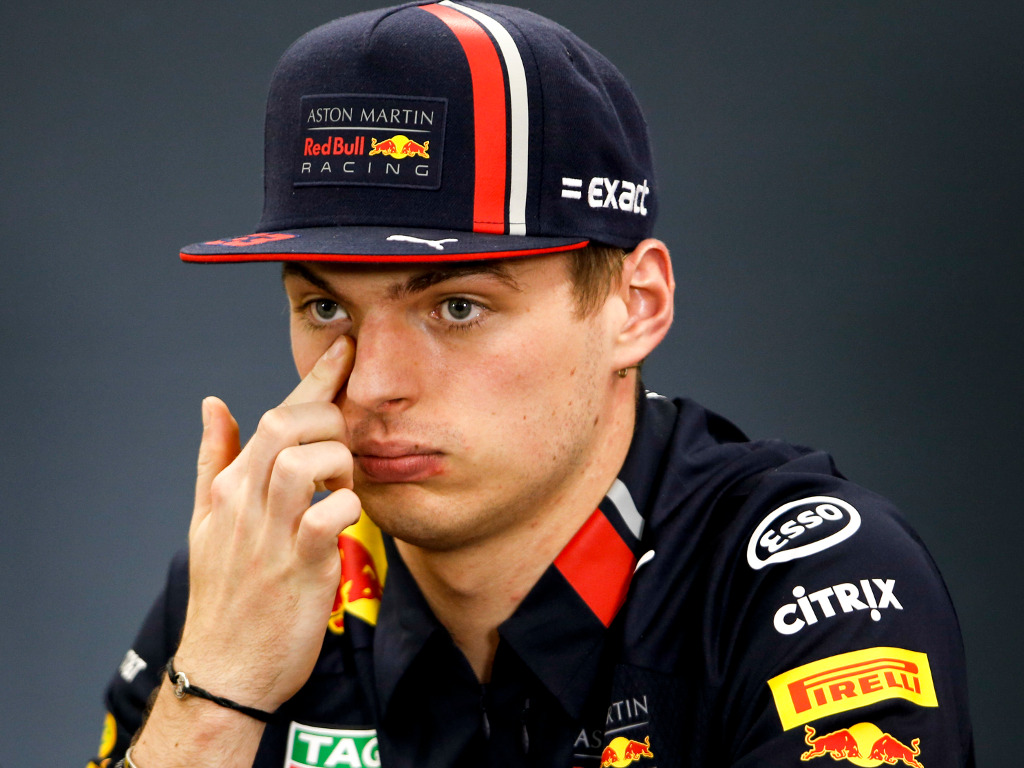 Max Verstappen has said Lewis Hamilton's "torpedo" comment in Mexico was a "silly" one to make, but shows that he is inside Hamilton's head.
In the aftermath of the Mexican Grand Prix, where Hamilton and Verstappen went wheel-to-wheel in the opening corners and came into contact, Hamilton described Verstappen by a name usually reserved for Daniil Kvyat.
"I obviously got torpedoed," Hamilton said. "I thought at some stage I'd get torpedoed by Max.
"Me and Max went through the grass together, came out and there were other cars coming by. I thought I was going to get hit by other cars. But I managed to get my bearings and keep my head down."
Verstappen was asked for his response to Hamilton's comments, but saw the incident differently and put a positive spin on what, in his opinion, Hamilton's thoughts showed to him.
"Looking at Turn 1 and 2 in Mexico, I don't think that happened," Verstappen told reporters at the FIA press conference in Austin.
"I think from my side it is a bit of a silly comment to make because I think I always hard race but fair, and I think it is just not correct.
"Of course it easy to have a dig at someone but from my side, it's fine. It's always positive when someone talks about you because it means you are in their heads.
"I just focus on my driving and that's enough said."
Verstappen would not entertain a question about whether he felt both Hamilton and Sebastian Vettel were more aggressive than him on track.
"I don't know, you should go and ask them," was his rather brief reply.
Follow us on Twitter @Planet_F1 and like our Facebook page.