Verstappen: I'm not number 1 at Red Bull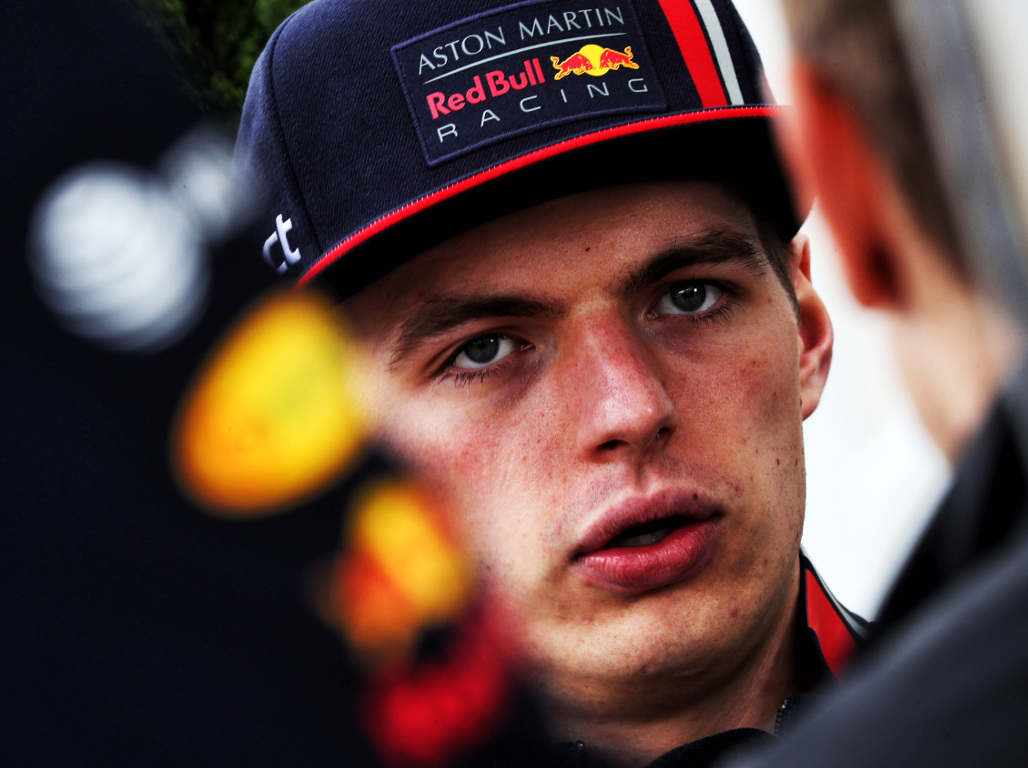 Max Verstappen insists he is not Red Bull's "first driver", saying Pierre Gasly has the same opportunities within the team that he does.
While this year's championship marks Verstappen's fourth as a Red Bull driver, Gasly has only just stepped up to the senior team.
And it is notable in their results.
Verstappen began the season with a podium finish before adding three P4s while Gasly's best result to date was his sixth place in China.
As such the team-mates are separated by 38 points, however, Verstappen insists he does not have number 1 status within Red Bull.
He told F1Technical.net: "I don't see myself as a first driver and nobody in the team mentioned that.
"We both get equal opportunities and I am just doing what I was doing also last year, giving the right feedback back to the team and then it is up to the team to bring new parts.
"So from my side, not a lot has changed, of course you gain experience. I would be wrong to change something. It would mean that you were not doing the right things the year before."
The Dutchman also weighed in on Red Bull's first season with Honda power.
While championship leaders Mercedes have romped to four successive 1-2 results, Red Bull have just one podium leaving Verstappen to admit the entire package needs to improve.
"We need to improve our top speed, what we know, but [not just that, but the whole] car," he said.
"We started off well, but not good enough to make a difference.
"We just keep working hard on them, updates are coming for the next race and then we'll see how the rest of the season will progress.
"They [Mercedes] had a great start, [were] also a bit lucky in Bahrain with Ferrari having problems. It looks a little bit better then they actually are. They did not make any mistakes and that's why they have scored so many points."
Follow us on Twitter @Planet_F1 and like our Facebook page.