'Verstappen is expensive, but he is worth it'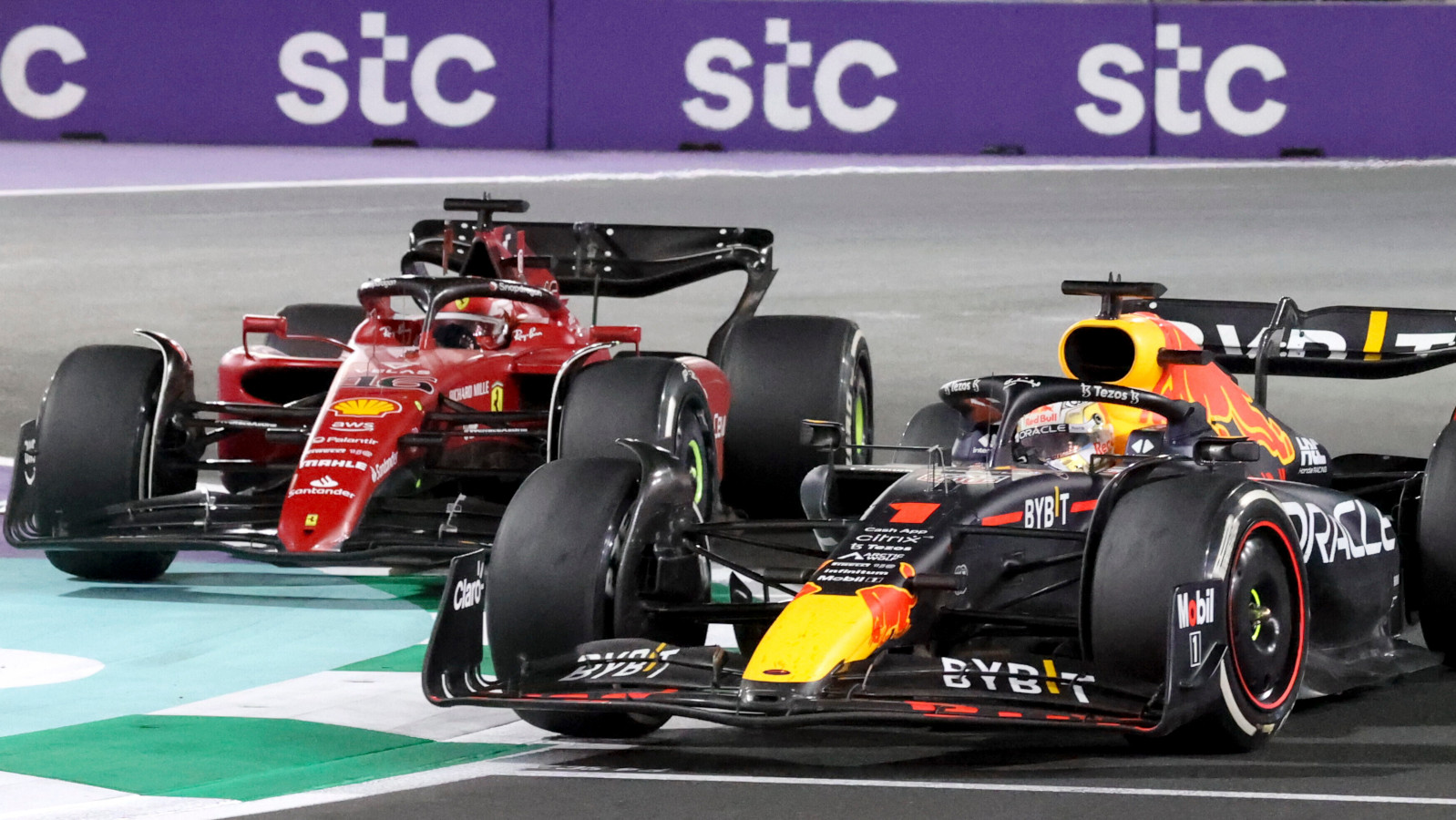 Coming out on top in his late-race battle with Charles Leclerc, Helmut Marko says Max Verstappen is "worth" every penny of his new £40million-per-year contract.
The reigning World Champion got his title defence up and running in Saudi Arabia, claiming the grand prix victory ahead of Leclerc.
The two, who also fought for the lead in Bahrain before Verstappen was forced to retire, once again went wheel-to-wheel with the lead changing hands several times.
But unlike in Bahrain where Leclerc got the better of Verstappen, this time it was the reigning World Champion who won the fight.
Marko was delighted.
"We succeeded with a wonderful pass," he told Servus TV. "That is Max. We know that he is expensive, but he is worth it."
The decisive move 🍿#SaudiArabianGP #F1 pic.twitter.com/JWfqmLcZSi

— Formula 1 (@F1) March 27, 2022
It was, however, initially the other Red Bull who was leading the grand prix.
Sergio Perez started on pole position and held the lead through to his first pit stop, relinquishing it as Ferrari bluffed Red Bull into believing Leclerc, P2 at the time, was about to stop.
Red Bull brought Perez to avoid the undercut, Ferrari did the opposite, and the Safety Car came out the very next lap, ruining Perez's race as Leclerc, Verstappen and Carlos Sainz all got free pit stops.
"The Safety Car was not optimal for us," Marko admitted. "We lost a podium place with Perez and we would have liked to have put in an undercut with Max because his tyres were worn.
"After that we saw on the hard tyre that the tyre wear was not nearly as high as expected. That is why we said to Max 'you can now attack full'."
And full attack is what he went.
The Dutchman chased down Leclerc and made his move only for the Ferrari driver to come back at him with the help of DRS.
The second attack saw both drivers lock up while the third, well that was the money one.
"Thanks to our higher top speed, we managed to overtake the Ferrari, although it still happened with an incredible manoeuvre," Marko said.
"We kind of expected the race to go in this direction. With Max in the car, you can count on him to finish the job."
'Verstappen is expensive, but he is worth it'
After Max Verstappen won the Saudi Arabian GP, Red Bull's Helmut Marko exclaimed "he is expensive, but he is worth it".