Horner: Verstappen penalty would be 'stealing'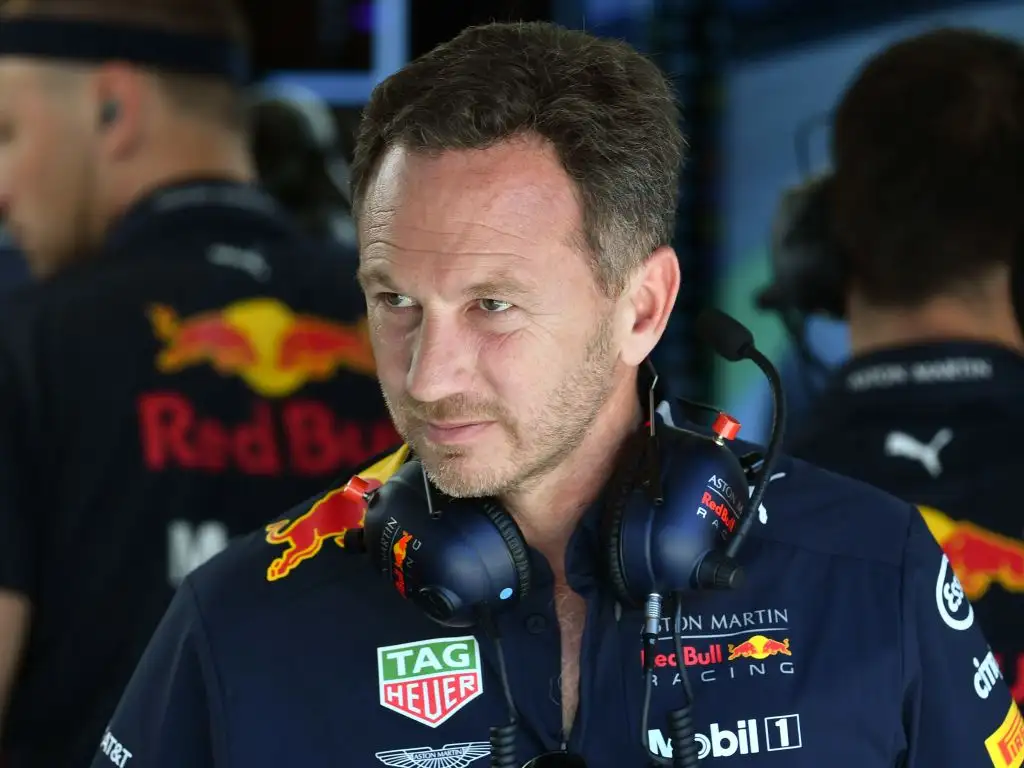 Red Bull principal Christian Horner claims that the stewards would be "stealing from Formula 1" if they stripped Max Verstappen of the Austrian GP win.
The Dutchman dropped from P2 at the start down to P8 after the anti-stall kicked in on his RB15, but he recovered in style by overtaking Sebastian Vettel, Valtteri Bottas and Charles Leclerc to claim the win.
However, the stewards are investigating Verstappen's race-winning move on Leclerc after he left the Ferrari driver very little room as he went up the inside at Turn 3.
Horner believes that Verstappen did nothing wrong, and that by punishing the good hard racing that the sport has been crying out for, the stewards would be "stealing from Formula 1".
"I think he did. Leclerc has the opportunity, he's [Verstappen] fully up the inside and at that point he can't just get out of the way," Horner told Sky Sports when asked if his man had left Leclerc enough room.
"Leclerc has to concede the corner at some point. You see him [Verstappen] go for the inside, that's clean, he's right there, Leclerc comes in aggressively, but what are you supposed to do?
"This is just what Formula 1 needs, hard racing between two guys who are the future, and if they take the win away from Max here, that in my view would be stealing from Formula 1, this is exactly what we need.
"This is the kind of racing we need, drivers going wheel-to-wheel and fighting each other."
Horner does trust the stewards though to take their time and make an informed decision.
"The fact the stewards haven't a made a decision yet, they want to hear from both of the drivers, but to change that podium around, that would be an enormous call," Horner explained.
"But, they will listen to both drivers, they will listen to both sides of the story and then they will make their decision."
Horner expressed his sheer delight after the 21-year-old exceeded their expectations following those issues at the start.
"What a drive. After the start, when he got the anti-stall, I thought that maybe we could get a podium, but the way he came back and came through the field, managed the tyres was unbelievable," said Horner.
"At the start, the revs dropped and perhaps there was too much grip, and the anti-stall kicked in. You're a bit of a passenger at that stage – you're screaming at the TV at that point. But he got his head down, and he drove with such maturity to pass Vettel and Bottas and then pull in the gap to Leclerc.
"The benefit of the DRS with three or four laps to go you started to feel like this could happen here at home in Austria."
Follow us on Twitter @Planet_F1 and like our Facebook page.