Verstappen playing FIFA, roasting Red Bull
Max Verstappen's FIFA tournament is going smoothly at Suzuka, but he couldn't help himself when it came to taking a dig at Red Bull.
There will be no action at the Japanese Grand Prix on Saturday after the FIA cancelled FP3 and moved qualifying to Sunday due to the threat of Typhoon Hagibis.
Drivers therefore have the full day to keep themselves entertained. Romain Grosjean is trying his hand at arts and crafts, but Verstappen is enjoying a FIFA session with his fellow drivers, and took a cheeky swipe at Red Bull for good measure.
"Most competitive Saturday we've had in years," wrote the Dutchman, in reference to Red Bull's underwhelming qualifying performances.
Verstappen has claimed pole only once this season at the Hungarian Grand Prix, but since the summer break Ferrari and Mercedes appear to have taken a clear step away from the Austrian team.
Still, the Dutchman has at least found some competition here, and the list of challengers continues to grow.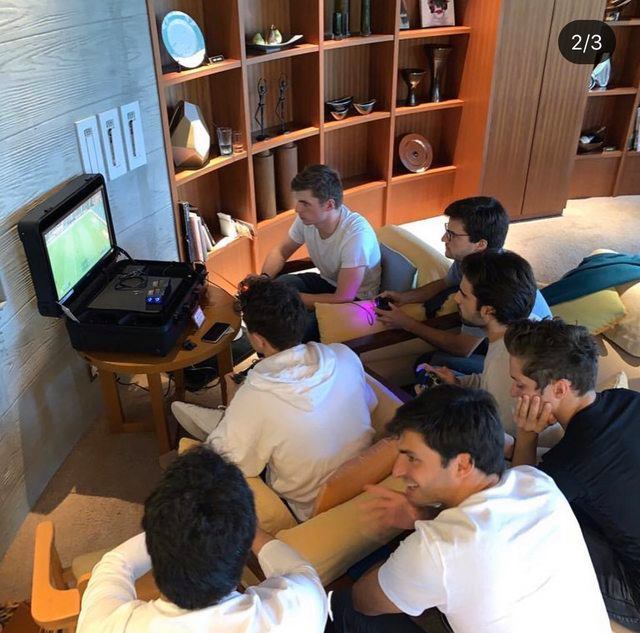 As well as Carlos Sainz, Lando Norris and Sergio Perez have also joined in – finally the midfield can battle with the top three, sadly just not on the track.
Should any representatives from Ferrari or Mercedes show up, then this could get interesting.
Follow all the action from the Japanese Grand Prix with the PlanetF1 live centre