Max: Put Mercedes' Germany woes on Drive to Survive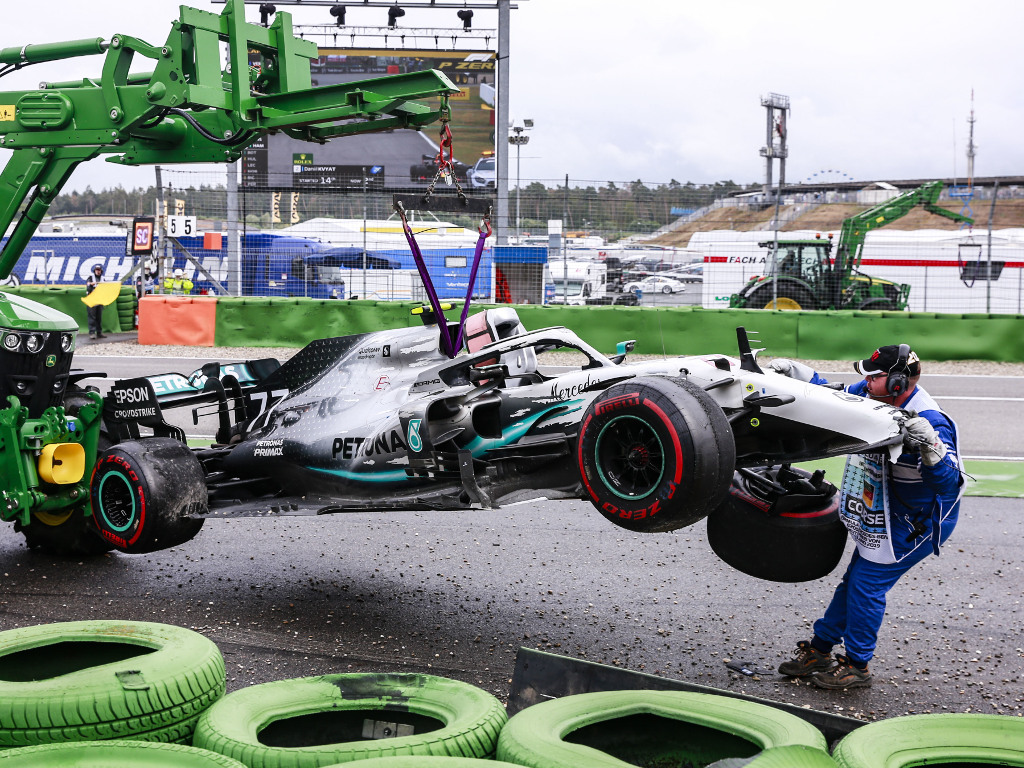 Max Verstappen joked that he would like to see Mercedes' meltdown at the German GP on the second series of Drive to Survive.
The first series of Netflix's hit show which follows F1 behind the scenes earned rave reviews, and a second series covering the 2019 campaign was swiftly announced for next year.
For the first time Mercedes and Ferrari have agreed to be part of the show for season two, though Mercedes may have been regretting that after the cameras focused on them at their home race around the Hockenheimring – a race weekend that turned into a disaster.
Lewis Hamilton complained of being ill that weekend, and his dreadful performance in the rain-soaked race backed up his claims.
The six-time World Champion would be promoted to P9 after both Alfa Romeo's were given time penalties, while team-mate Valtteri Bottas put his W10 in the wall at the same spot where Hamilton has survived a spin not long prior.
And if Verstappen was the director of Drive to Survive, Mercedes' dismal home race would be the first thing on his list.
"Hockenheim," was the Dutchman's response when asked what moment from 2019 he would include in Drive to Survive season two during the Abu Dhabi driver press conference.
"Because I think they were following Mercedes closely at Hockenheim, so I would like to see that episode.
"It's a bit of fun right? I mean they can laugh about it as well. They still won the championships, a bit of drama involved in the series is good.
"If I would be the director right because you need to create the hits."
Charles Leclerc's top moment to include in the series unsurprisingly was his victory in Italy in front of Ferrari's home crowd.
"I would not choose the last race [in Brazil]," he joked.
"Probably the Monza victory is the one I would like to see on the documentary."
Follow us on Twitter @Planet_F1 and like our Facebook page.