Verstappen regrets lack of battles with Alonso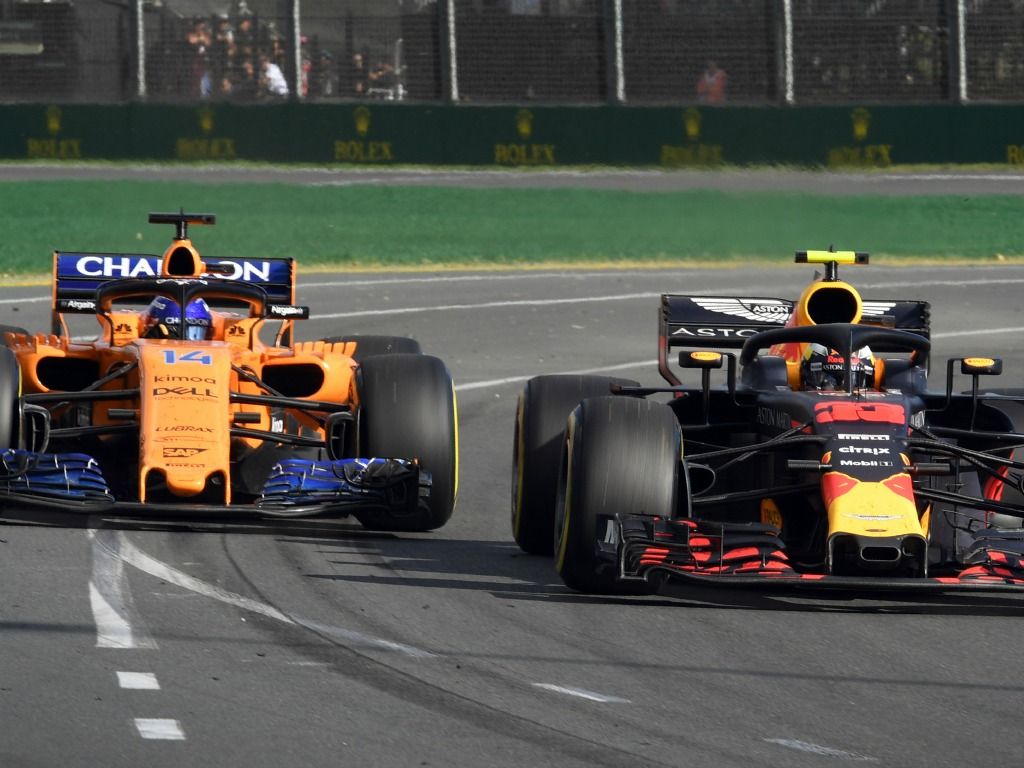 Max Verstappen has said that he wishes he had more on-track battles with Fernando Alonso during their time in Formula 1 together.
The Spaniard took part in his final F1 race in Abu Dhabi in November, as he leaves the grid in his attempt to complete the Triple Crown, and win the World Endurance Championship. 
Verstappen, on the other hand, only entered the top tier of single-seaters in 2015, with Alonso already at the struggling McLaren team.
Despite the Dutchman having battled his way to win five grands prix in his short F1 career, he rarely got involved with Alonso on track.
"It's a bit of a shame I never really raced against him," Verstappen said.
"Of course he was in F1 while I was there, but I never really had a fight with him because he's always been at the back because of the issues they had."
As Verstappen has moved up to the Red Bull team, he has been fighting at the front, with both the Mercedes and Ferrari teams.
"That's one thing I regret. I've been racing against Seb [Vettel], Lewis [Hamilton] already, and that's been nice," he added.
"But never with Fernando, who back in the day when I was watching TV he was always the one really fighting them as well.
"So, it's nice that I raced with him, but I never got to fight against him, which is a shame."
Follow us on Twitter @Planet_F1 and like our Facebook page.