Verstappen v Perez: Where the Monaco lap will be won and lost between Red Bull duo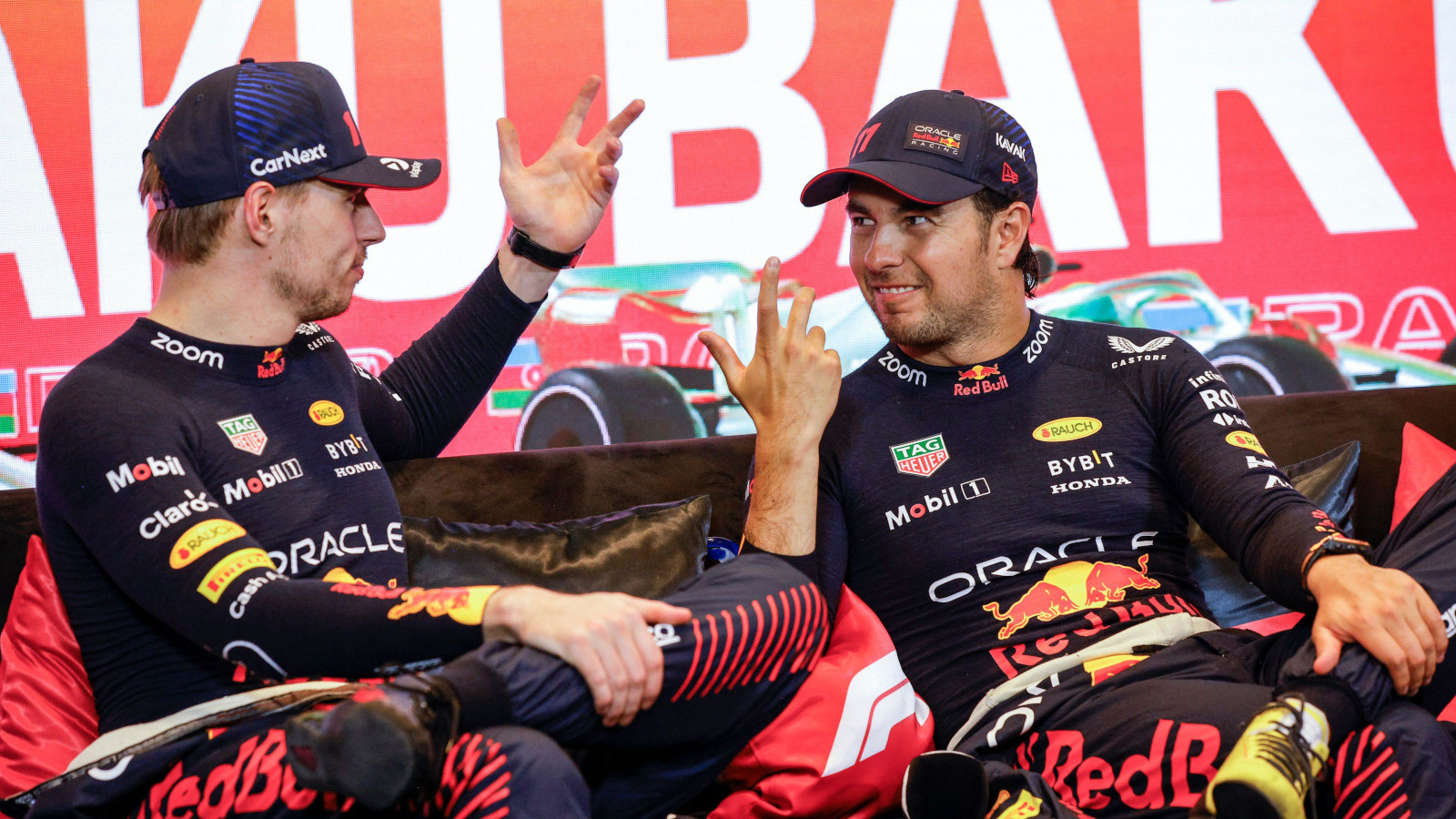 Max Verstappen will have the advantage over Sergio Perez in qualifying for the Monaco Grand Prix but it will come down to "tiny, tiny" margins declares Peter Windsor.
After an unscheduled week off following the cancellation of the Emilia Romagna Grand Prix as heavy rain and flooring swept through the region, Verstappen and Perez will resume their battle for the World title this weekend in Monaco.
Last season's edition of the Monte Carlo street race proved to be a thriller, although the main highlight from the race only emerged months later when Verstappen refused to help Perez at the Sao Paulo Grand Prix with Dutch pundits claiming that was in response to Perez allegedly deliberately crashing in Q3 in Monaco to prevent his team-mate from qualifying ahead of him.
Perez went onto the win the race ahead of Carlos Sainz and Verstappen, closing the gap to the Dutchman to just 15 points in the championship.
This season the two head into the Monaco Grand Prix separated by 14 points in Verstappen's favour.
But unlike most races, Monaco is often dependent on who takes pole position.
Windsor believes while Perez may have a tiny advantage through many of the corners, overall Verstappen will be "better in a couple of other big areas" that will give him the overall advantage. But a tiny one.
PlanetF1.com recommends
Lando Norris causes carnage after gatecrashing Max Verstappen stream
Lewis Hamilton and Max Verstappen dream team? Dutch pundit wants them to unite
"Perez has got Ste Devote, he's got exit of Casino Square, he's got exit of Mirabeau, that's three, he's got exited Portier, four, he's got exited the Nouvelle Chicane, five, and he's got exit of Rascasse, six, and exit of the last corner," he said in a video on his YouTube channel.
"So he's got seven corners out of what… there's only about four corners that he hasn't got where he isn't going to be feeling 'ah, this is what I do. This is the car feels great. That's even better than last year. Brilliant'.
"And he'll be good on all those corners for sure, he'll be as good as Max on exit. And he'll be good in terms of tyre management, and it doesn't really matter on those corners what you're doing into those corners really if you think going be that good mid corner.
"I suppose top of the hill Casino Square will be one place where Max will be phenomenal. Not suppose, he will for sure. He'll have Perez there but Perez will probably make up for it from sort of a settled car, not going quite as quick, and then he'll get the rotation into the downhill bit at Casino and he'll be really good there.
"And so where else will Max be good? Max will be good braking into the high-speed chicane out of the tunnel, Max will be really good there. I wouldn't say he'll necessarily brake later than Perez, he might not, but he'll be really good at getting the car stopped at exactly the right rate and giving himself exactly the platform he needs.
"But again, Perez will be able to compensate with his exit out of there. He'll be very good on exit. Tabac and the entry of the Swimming Pool will be where Max is really good and then braking into the tight exit at the Swimming Pool, Max will be good there.
"That bit there I wouldn't have said would be more of a Perez bit actually, because that's more to do with how you do the change of direction and how you got into that corner and the straights not really long enough to reward a Perez performance. And braking into Rascasse I think Max will be really good with load on the car, braking in early, turning into the right part of it.
"So overall, bearing in mind, we're talking subtle differences. When I talk about 'oh, this would be good for Perez' or 'this would be good for Max', I'm talking about tiny, tiny things and there will be moments on soft tyres when Max is absolutely as good on one lap as Perez in a couple of those traction areas.
"But because he'd be better in a couple of other big areas I still think overall the lap will go to Max in terms of all things being equal, no traffic, new sets of soft tyres in Q3, both getting the lap they want to and nobody had some all at the last minute.
"I still think that will be Max."
The race, though, could go either way with pit stops, tyre management and of course rival drivers in play.
"But in a race situation, if there's some schemozzle of pit stops and if tyre management and if extending the stint is very important, Perez will be right there. Yeah, of course he can win that race. Of course he can win the Monaco Grand Prix. So can Max Verstappen.
"And then you got to assume that Charles [Leclerc] is not going to be slow at all Monaco in that Ferrari and either George [Russell] or Lewis [Hamilton] and or both are going to be pretty near them and Fernando [Alonso] to in the Aston Martin is going to be really, really quick in the race.
"Not necessarily fighting for the front row I don't think unless, let me rephrase that, if Fernando gets in also gets into perfect lap, gets the tyre temperatures, perfect on the out-laps, gets no traffic, he's on a really good set of Pirelli soft. Yes, absolutely he could be on the pole of Monaco, but certainly in the race he could be devastatingly good in the race as well."