Martin Brundle has some words of advice for Max Verstappen, even if the Dutchman is not prepared to listen.
The fall-out and reaction to the collision between Esteban Ocon and Max Verstappen in Brazil continues to pour in, with many questioning Verstappen's post-race actions.
Verstappen has explained why he felt the urge to push the Frenchman several times in the weighing room, but ex-Formula 1 driver turned pundit, Brundle, believes he needs to rein in his aggressive behaviour.
Read more: Ocon v Verstappen – a rivalry rooted in Formula 3
"He doesn't like advice but I have some for him anyway," Brundle wrote in his Sky Sports F1 column.
"I recommend he doesn't threaten to headbutt journalists in a press conference or punch drivers over the radio when returning to the pits.
"Just keep it in your head if that's what you're thinking at some angry point."
"There was a bit of shoving by Max in the weighing area, not really anything much more than you'd expect to see in a feisty soccer or rugby game.
"Of course he shouldn't have done it and he gets a couple of days of community service whatever that means in F1 land."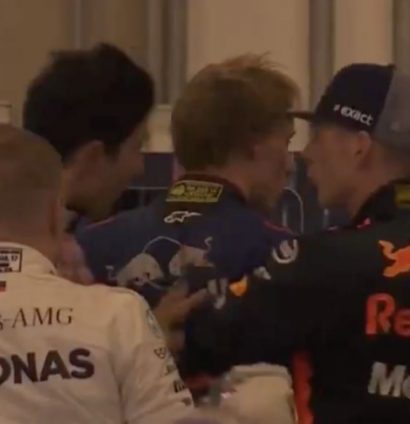 Brundle went as far to say that Verstappen's tendency to see red mist could "cost him dearly" in the years and potential World Championship battles to come.
"I'm pleased nothing much more than that happened," he added.
"I love characters and passion in this digital world of ours, but Max needs to address this red mist as it will cost him dearly down the road somewhere."
Verstappen, though, appears to be very reluctant taking on any advice from anyone.
"If they come to me with a psychologist, I'll kick them out right away," Verstappen told Ziggo Sport.
"You have to stand firmly in your own shoes. I don't need anyone. My father is a bit like a psychologist anyway."
Follow us on Twitter @Planet_F1 and like our Facebook page.