Vettel says Max's cheat claims were 'immature'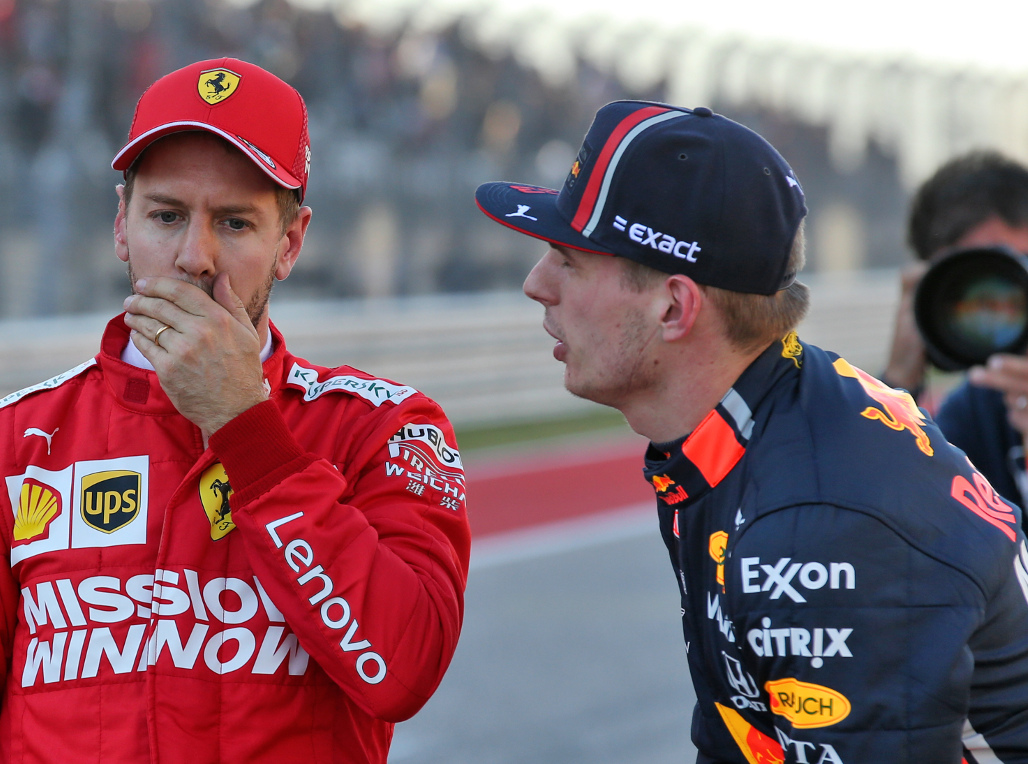 Accused of "cheating" by Max Verstappen, Sebastian Vettel says his rival's comments were " not professional, or mature".
Ferrari have found themselves at the centre of controversy with rivals questioning the legality of the Scuderia's power unit.
That led to the FIA issuing a Technical Directive relating to fuel flow, which was almost immediately followed by a drop-off in Ferrari's pace.
Verstappen told the media that's "what happens when you stop cheating".
Vettel was not impressed.
"Well I think it is a sign of our times that a lot of people have something to say," the German told Autosport when asked about Verstappen's comments.
"I think the big difference to the past is a lot of people are being heard, whereas maybe before they were being ignored.
"Everybody is free to say what they want, and if that's what he thinks, that's what he may think, but obviously we have a different opinion."
He added: "As I said, everybody is free to say what they want.
"I don't think anybody in the team took it personally.
"I think it is not professional, or mature, but I can also see that you are probably interested in me answering back, and I don't have much interest in that, other to say that for us, the best way to answer is to go back to normal.
"We are not proud of how we performed in Austin on Sunday. After Saturday nobody had the need to complain.
"On Sunday we probably struggled with more than one thing, conditions, tyres, set-up, which are things we need to work on, but calling it that far is just not right.
"But again, live and let live, so if that's what he thinks, that's what he thinks.
"If next week he thinks something different, in the end, we don't care so much."
As for Verstappen, the Red Bull driver was a lot more cautious in his comments when questioned in Brazil on Thursday.
"I prefer not to comment on it," he said.
"I think it's much more important we look ahead and focus on the last two races, and just fight it out on track."
Follow us on Twitter @Planet_F1 and like our Facebook page.