Vettel and Leclerc test 2018 Ferrari at Mugello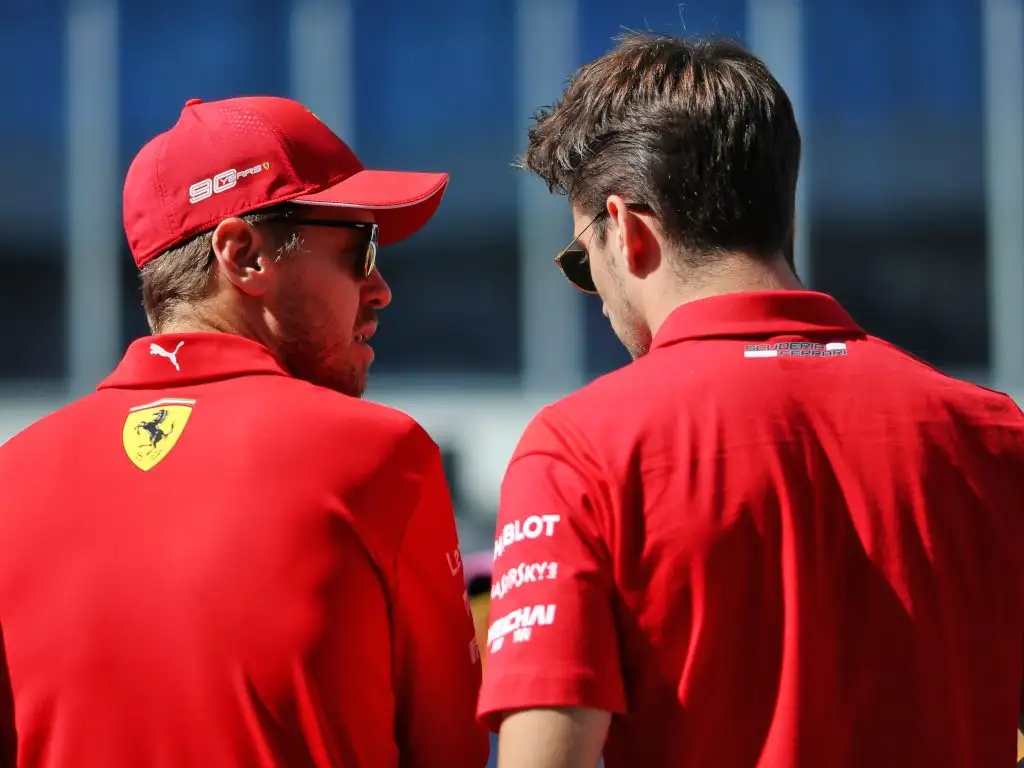 Sebastian Vettel and Charles Leclerc have finally returned to track by putting the 2018 Ferrari through its paces at Mugello.
With restrictions preventing teams from doing full tests with their 2020 machinery, Ferrari opted to follow the lead of Mercedes and Renault and run their 2018 challenger instead.
By doing so, both drivers were allowed to drive without any restrictions on the distance they covered or the tyres they used. This is presumably why they decided against doing a filming day with their 2020 car as Racing Point did.
Vettel kicked off the day's testing by driving for the team for the first since his departure was announced. Leclerc then took over in the afternoon to round things off. The two were pictured chatting during the changeover, both wearing masks.
Time to swap seats 🏎🔀🏎#Seb5 🤝 #Charles16#essereFerrari🔴 #BackOnTrack @Charles_Leclerc @MissionWinnow pic.twitter.com/Y2vRA120NV

— Scuderia Ferrari (@ScuderiaFerrari) June 23, 2020
The test not only gave the two drivers a chance to get some practice driving an F1 car before the season opener, but it also would have allowed the team to get used to the social distancing measures they'll have to follow from Austria onwards.
Mattia Binotto was also present at the track to oversee the work done by his drivers and the pit crews, the Italian branch of Motorsport.com has confirmed.
Vettel and Leclerc getting experience driving around Mugello may well come in handy later in the season. It's looking more and more likely that the Ferrari-owned track will appear on the 2020 calendar, and it may even host the team's 100th race in the sport.
Follow us on Twitter @Planet_F1 and like our Facebook page.