Vettel applauds Leclerc's 'very good' qualy job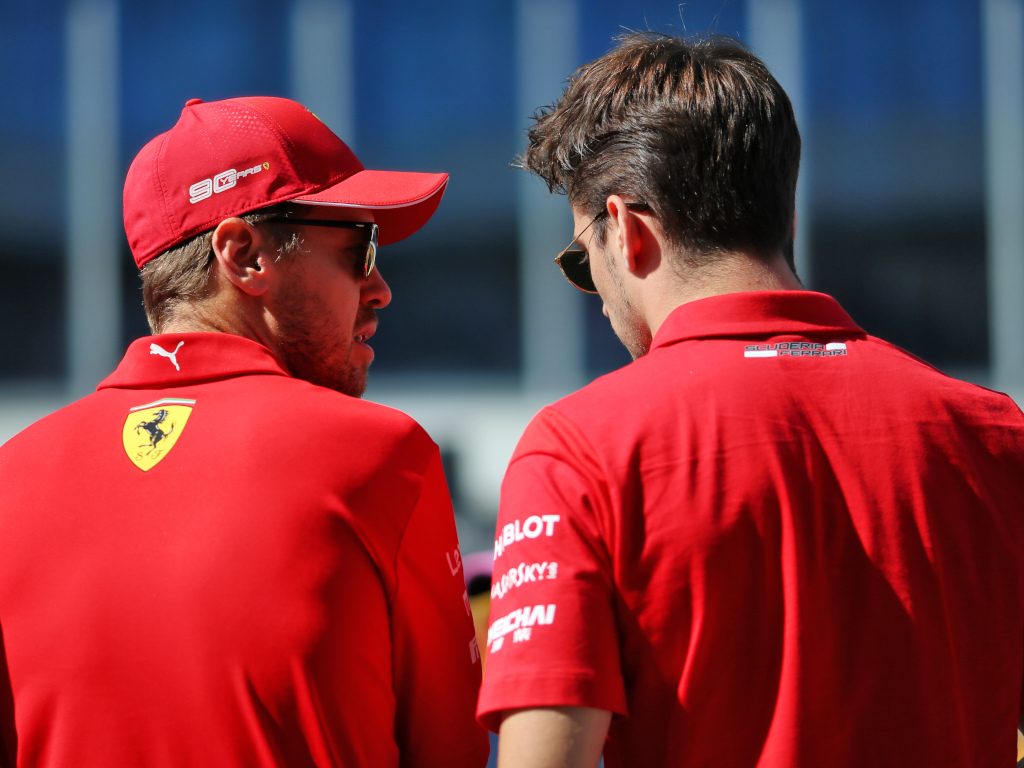 Sebastian Vettel believes Charles Leclerc has done a "very good job in qualifying" this season with his new Ferrari team-mate winning the head-to-head.
Not only did Leclerc become the first Ferrari driver since Michael Schumcher to take four successive pole positions, P1 from Belgium to Russia, he also beat Vettel in their first season together.
Of the 17 qualifying session in which both set times, he out-qualified the German 10 – 7.
"First of all Charles has done a very good job in qualifying," Vettel said to RaceFans.net.
"I don't think it's right sitting here and not mentioning that, so that needs to be appreciated."
Vettel, though, acknowledges that there were Saturdays in which he could have done a better job.
"Here and there certainly I didn't have great sessions in qualifying," he said.
"Things maybe didn't come together the way I would have liked.
"Here and there I think I missed out on qualifying for different reasons.
"But, overall, I can't be happy with how qualifying was this year.
"Certainly the goal is for the final races to make sure we have a good Saturday."
Follow us on Twitter @Planet_F1 and like our Facebook page.