Vettel: Beating Leclerc is 'not important'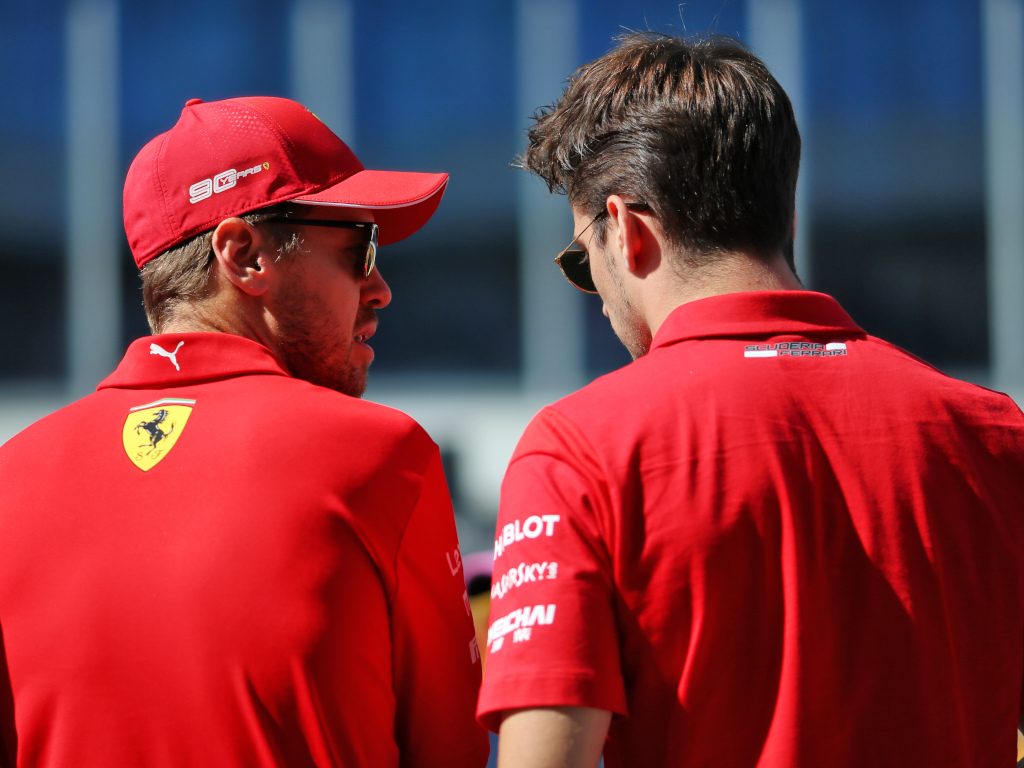 Sebastian Vettel is one of three drivers in with a shout of finishing P3 in 2019, but he doesn't think it's important to get that spot ahead of team-mate Charles Leclerc.
The fight for the Drivers' Championship may already be over, but behind that Leclerc currently holds P3, 14 points ahead of Max Verstappen with two races to go.
Vettel is 19 points shy of his Ferrari team-mate, but the four-time World Champion thinks it's important in general to finish the season as high as possible, not just because he trails his inter-team rival.
"To be honest, it's not so important to finish in front of Charles. I think it's more important to finish as high up as you can," he is quoted by Crash.net.
"Obviously places one and two are out of reach, and obviously the third one is the one I guess him, Max and myself are aiming for.
"For me it's quite important to make sure I do everything I can to score as many points as I need or as many points as I can, and see where I am at.
"I think what the team deserves as well, to finish the season in style, and we try to have two great races from here onwards."
Only once before has Vettel been beaten by a team-mate across a full season, that coming back in 2014 when Daniel Ricciardo finished 71 points clear of the German in what was his debut season with Red Bull.
Follow all the action from the Brazilian Grand Prix with the PlanetF1 live centre