Vettel: Chasing Max but couldn't quite make it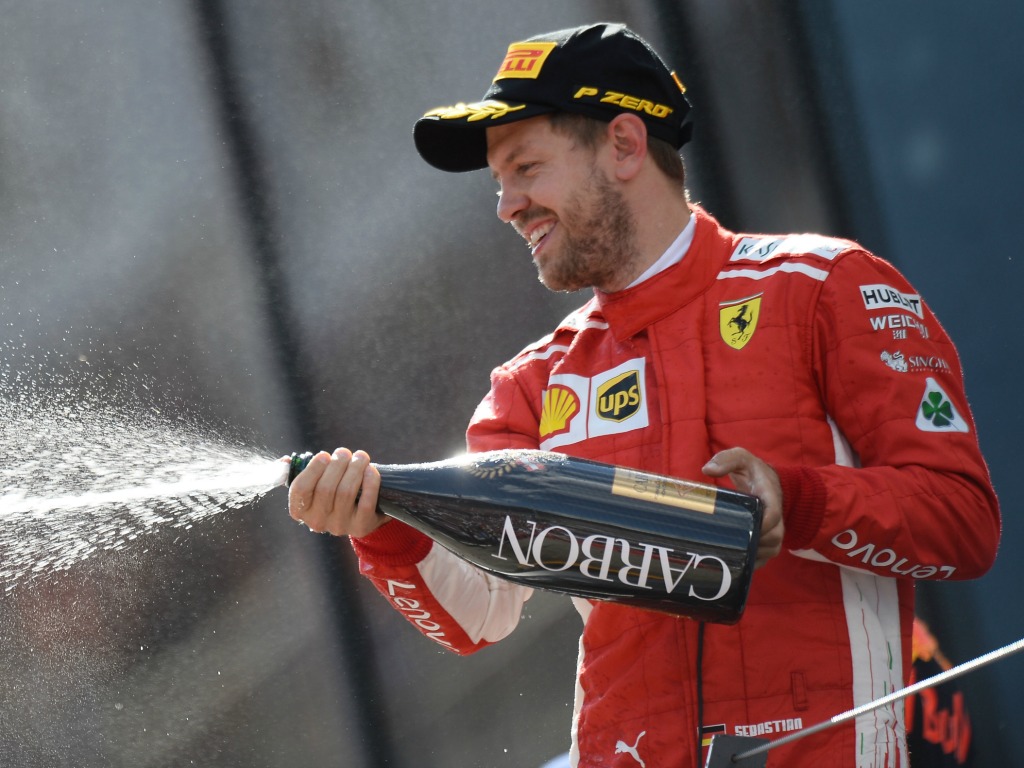 Sebastian Vettel says his Sunday afternoon in Austria was "damage limitation" and he did that rather well as he leaves the Red Bull Ring as the championship leader.
Vettel qualified third for Sunday's race but started P6 after a penalty for blocking a rival during qualifying.
He tried to make ground at the start but instead faltered, finding himself battling the Renaults and Haas and even losing a position.
Vettel, though, fought back and was running fourth when he overtook championship rival Lewis Hamilton out on track.
From there he set about hunting down Kimi Raikkonen and eventually race winner Max Verstappen but the Dutchman was just too far ahead of Ferrari.
"I told him very consistent, very good race," he said of Verstappen's first win of the season.
"We were chasing him down at the end but couldn't quite make it."
As for his own race, the championship leader said: "Obviously it would have been nice to start further up.
"I tried to come back at the start at Turn 1 but it didn't quite work.
"I was left with no place to go and lost momentum. Same thing at Turn 3.
"I had to fight with theh Renault and the Haas at the beginning of the race and lost a bit of ground.
"It was pretty much damage limitiation but the pace was very good as was the tyre management so a positive day.
"Could have been better but a well deserved win for Max."
Vettel leaves Austria with a one point advantage over Hamilton in the title race.