Vettel: 'Clear' drivers must lift under yellows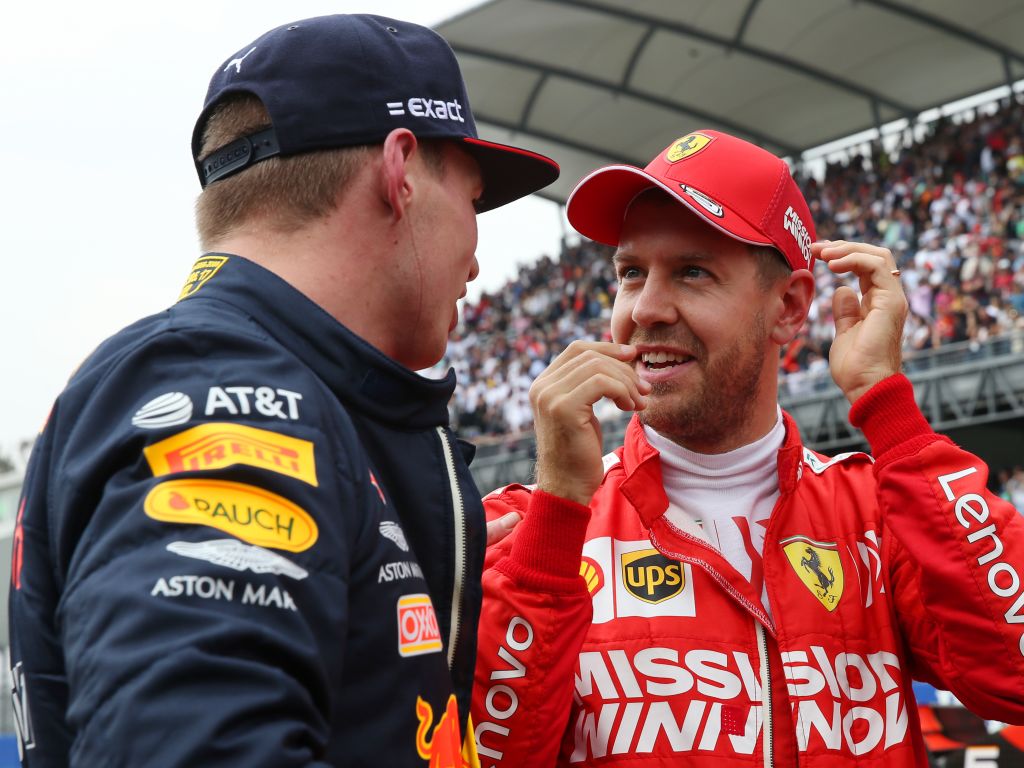 Sebastian Vettel says it's "clear" drivers must "lift" under yellow flags following Max Verstappen's controversial pole in Mexico.
The Red Bull driver was set to start the Mexican GP from P1, though the stewards handed him a three-place grid penalty after he didn't lift off on his final Q3 lap despite Valtteri Bottas' heavy crash at the last corner.
Initially the stewards said that the matter would be taken no further, but in the press conference after qualifying Verstappen said: "It didn't really look like it, did it? No," when asked if he had reduced his speed under the yellow flags.
Unlike Verstappen, Vettel was keen to stay quiet on the incident, but did remind everyone that the rules are quite clear.
"I'm not the police so don't ask me," he told reporters.
"It was clear it was a double yellow, people were on the track, it was clear you have to lift."
Vettel will now start the race P2 behind Ferrari team-mate Charles Leclerc, and while Bottas' incident did hamper his final run, Vettel stressed that he should have got the job done before that.
"It's not ideal with the yellow flag otherwise I think it could have been a better session for myself," he explained.
"I had it in my hands in the first run, I was probably too cautious after a good first sector, then I lost the rhythm, and I was too aggressive in the end and had a big snap in the first corner.
"I was quite confident I could make up some time. There was a yellow flag, but it happens.
"I should have nailed it in the first run. Other than that, it's been a good weekend so far, it gives me a boost for tomorrow."
#Quali results 🏁#Charles16 ➡ 2️⃣ ⏱ 1:15.024#Seb5 ➡ 3️⃣ ⏱ 1:15.170#essereFerrari 🔴 #MexicoGP pic.twitter.com/0GqURbKNOw

— Scuderia Ferrari (@ScuderiaFerrari) October 26, 2019
Ferrari, Red Bull and Mercedes all look in the conversation for victory on Sunday, and Vettel thinks strategy will be the deciding factor.
"The key tomorrow will be to have a good race car to look after the tyres, to choose the right strategy," said the German driver.
"We all start on the same tyre, but I think it will be a close race. Mercedes – I don't know what happened to them today, but tomorrow they will be quick."
Follow all the action from the Mexican Grand Prix with the PlanetF1 live centre