Vettel concedes: In the race we drift back a bit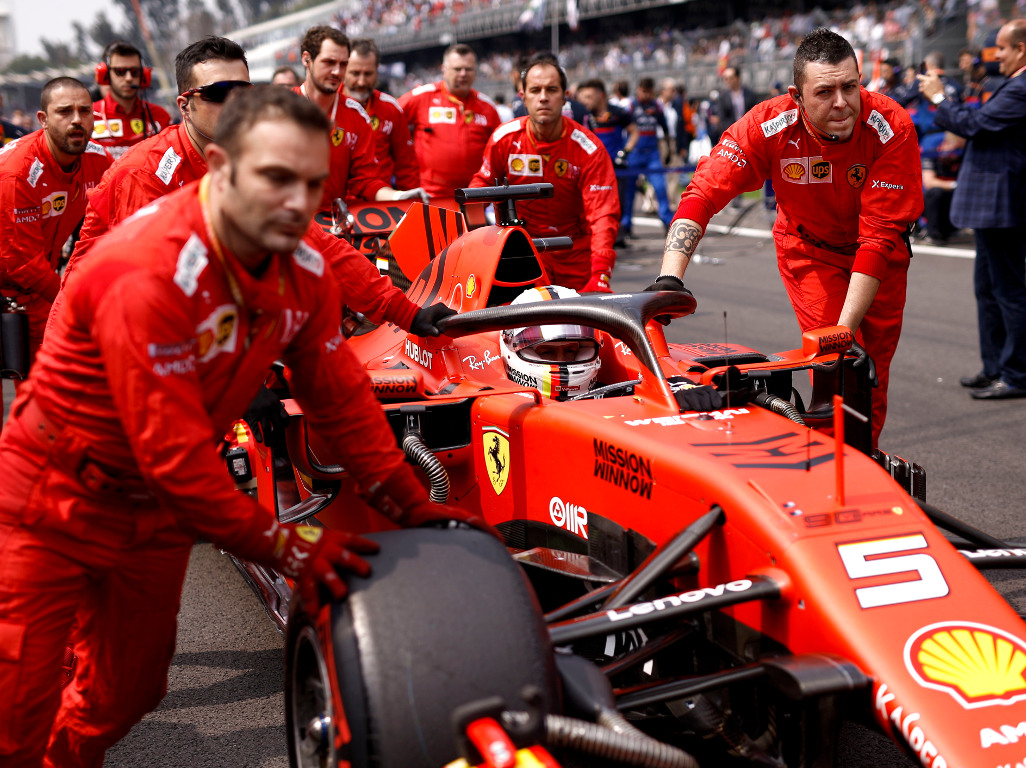 All too often failing to covert pole position into race wins, Sebastian Vettel acknowledges Ferrari "drift back a bit" during races but insists they are improving.
In the last six races Ferrari have started from pole position six times, four times for Charles Leclerc and twice for Vettel.
The duo, though, have only three wins between them.
Whether it be strategy errors, a lack of pace compared to qualifying or reliability gremlins, the Scuderia have paid a high price on Sunday afternoons.
Vettel, though, says it is not all doom and gloom.
"I think in terms of race pace it's pretty clear," he told Motorsportweek.com.
"In qualifying we find ourselves in a good position. Obviously at the last race Max [Verstappen] was on pole by quite a bit but overall once again we were more or less fighting for the front row.
"In the race we concede that we drift back a bit and we can't confirm that strong pace over one lap with fresh tyres in the race with many, many laps.
"There's still some work to do with the weaknesses that we've been facing all year. I think we've closed the gap but in the races there's still a bit of a gap.
"I think after [Singapore] if you recall the races then obviously in Sochi my car broke down, otherwise it would've been a 1-2.
"I think in Japan ultimately we didn't have the pace and when we don't have the pace, the ultimate pace, you get beaten one way or the other in the race. Maybe similar in Mexico.
"I don't look at the glass half empty. I look at it half full. I think we are in a much stronger position in the last couple of races than we've been before that.
"Have we closed the gap entirely? I don't think so. I think in qualifying we know that we are very strong, and I think the new tyre allows us to mask certain areas where we're weak.
"Whereas in the race we don't have new tyres every lap, we obviously haven't got enough tyres! But yeah, I think we are falling behind a little bit and I think Mercedes are still the benchmark in the race."
Ferrari head into the final three races of 2019 holding down third and fourth place in the Drivers' standings with Leclerc ahead of Vettel.
Follow us on Twitter @Planet_F1 and like our Facebook page.