'Vettel cracking in Ferrari pressure-cooker'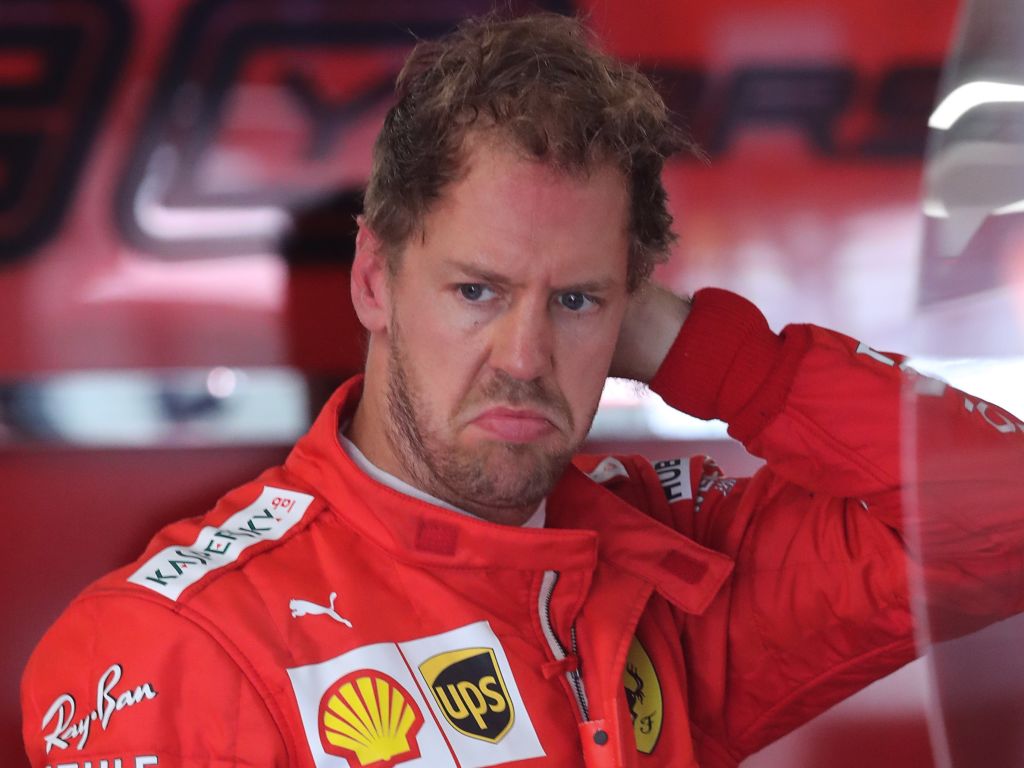 Failing to win a World title with Ferrari, Christian Horner believes Sebastian Vettel is feeling the pressure of being in Ferrari's "pressure-cooker environment."
Vettel joined Ferrari in 2014, signing for the Scuderia after his run of four successive World titles with Red Bull ended the previous year.
However, his time with Ferrari has yet to yield a fifth Drivers' crown.
Failing short three years in a row, Vettel was on track for the title in 2018 only to throw it away.
Despite being in arguably the best car on the grid, he made one mistake too many – his season summed up by his crash while leading the German GP.
This year has been more of the same as Vettel has yet again struggled to put in a flawless weekends, falling to third in the Drivers' standings.
His former boss reckons he's feeling the pressure.
"With us, Sebastian was like a metronome when he was in the lead of a grand prix," Horner told Press Association Sport. "He was always so strong in that position.
"He obviously looks a lot more under pressure these days as he is carrying the hopes of Ferrari in what looks like a pressure-cooker environment."
"To get the best out of people, you have got to deliver the right environment for them – that is so important."
Vettel's inability to stop the Mercedes juggernaut led to rumours that he is seriously considering retiring.
These came to the fore again after Canada when he was robbed of the win by a penalty.
But while Vettel jokingly said after Friday's review of the penalty was rejected that he would now "retire", Horner says it could be an option.
"Sebastian is very much his own man," he said. "He is a fan of the history of the sport, and like anybody, when you enjoy what you are doing, you do it that much better.
"Certainly the years that we had at Red Bull were always a lot of fun. Even when we were competing hard against formidable rivals there was always a fun factor to it.
As for the incident that led to the Canadian GP penalty, the Red Bull boss says it should never have even been investigated by the stewards.
"It was a shame that it ever ended up in front of the stewards. We have been trying to encourage racing and fewer penalties. They are such a turn-off to the casual viewer.
"The rules need a degree of interpretation, and that is why we should have a permanent steward or referee who is able to show discretion as to what is a racing incident and what isn't."
Follow us on Twitter @Planet_F1 and like our Facebook page.