Vettel defends Hamilton: Deserves his success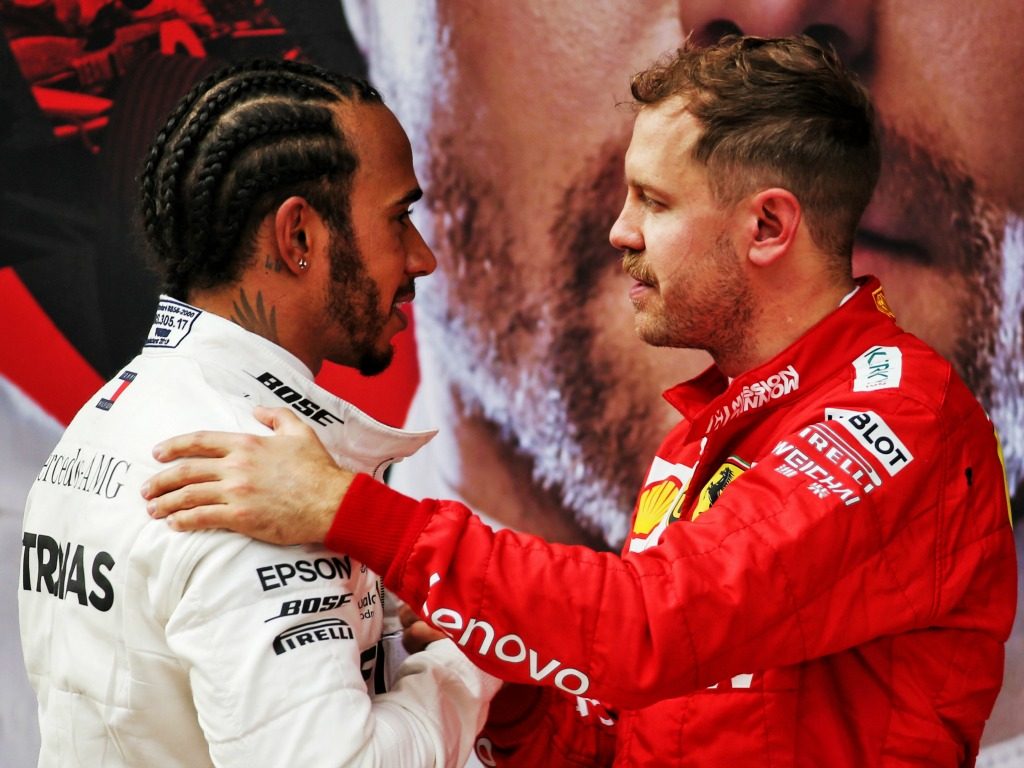 Lewis Hamilton deserves every one of his five, very likely soon to be six, Drivers' Championship says rival Sebastian Vettel.
Hamilton recently came in for some stick from Max Verstappen who questioned the Brit's easy run to the titles.
According to the Red Bull driver, Hamilton has never taken on a strong team-mate in the same car.
The Dutchman's comments are a derivative of the age-old argument that Hamilton has only won titles because he has been in the best cars.
Vettel, though, says the Brit deserves every moment of his success.
"He does," he told GPToday.net when asked if the Brit 'deserves' his championships.
"I think obviously Mercedes has had the best car over the last couple of years and I think there are other drivers who have had a good chance at winning, a championship, the championship, whichever you talk about.
"But it's more than that, it's the combination of that.
"As much as I didn't enjoy the years he was winning, especially when we were fighting, not so much towards the end as I would have loved to, you have to appreciate the fact that it's the combination."
Vettel, who was runner-up to Hamilton in 2017 and again last year, added: "It's not just Lewis, it's not just Mercedes, it's the combination too that has got to a point where they are very, very difficult to beat, very consistent and very little errors.
"So credit to him, credit to the team. I don't think you can separate the two, it's only fair to mention the two of them."
Follow us on Twitter @Planet_F1 and like our Facebook page.