Vettel defends Hamilton: 'F1 should do more'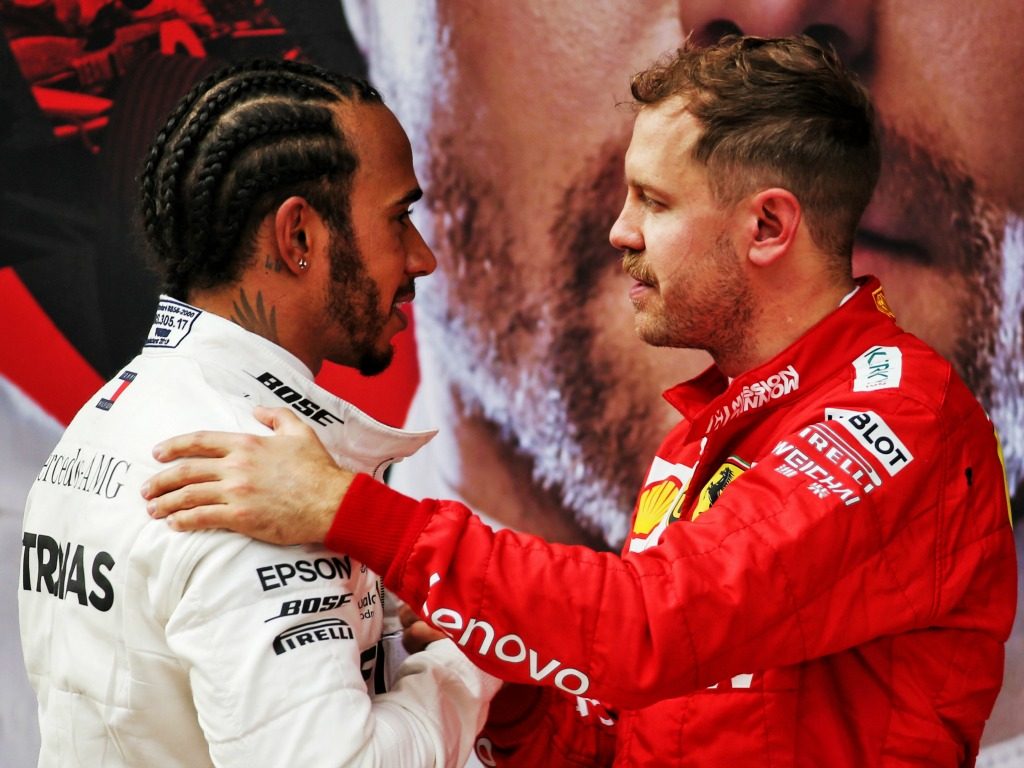 Formula 1 drivers have supported Lewis Hamilton over his recent social media posts about the environment, with Sebastian Vettel saying the sport could be doing more to help.
Hamilton was criticised for raising concerns about the environment when he himself is racing in Formula 1 and responded to those critics on Thursday.
The other drivers on the press conference panel were asked for their thoughts on what Hamilton posted and there was widespread agreement with him amongst his fellow drivers.
"I'm not active on social media, but the point is very clear," Vettel said at the FIA drivers' press conference in Mexico.
"You would be ignorant if you wouldn't look at it. As Lewis said, it's difficult for us to get acceptance from the outside because we don't have the smallest footprint.
"The races happen around the world, we have to travel so it's part of our jobs. But in general, F1 should do more. It's a worldwide operating platform, and I think we should send a much stronger message.
"I think everybody can do something. Contribute a little bit. If the whole world acted like that it would be a huge difference.
"I think it is inevitable that change is coming, hopefully sooner rather than later.
Perez also shared Hamilton's concerns and supported him for using his social platforms to help raise awareness.
"It's very important to raise our voices, a lot of people hear us," Perez added.
"Especially someone like Lewis it's very important. I see the messages he sends often on social media are good.
"A lot of people are following him. If we can impact the world, help a bit, we are obliged to do so. I don't see anything wrong with that."
Alexander Albon, also part of the press conference, added: "What Lewis said was really good. Just because we're in Formula 1 doesn't mean we can't care about the environment."
Follow us on Twitter @Planet_F1 and like our Facebook page.