Vettel 'didn't understand' Ferrari team orders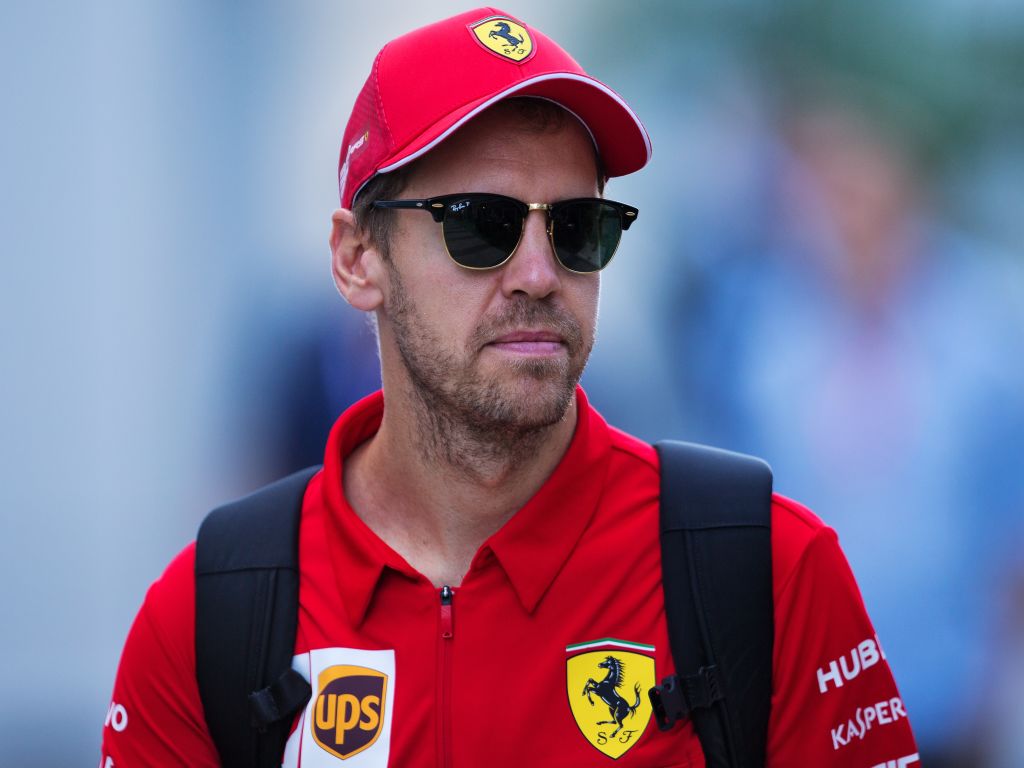 Sebastian Vettel wasn't sure what happened with Ferrari's team orders as their race unraveled in Russia.
Vettel picked up the tow from team-mate Charles Leclerc at the start, overtaking him into Turn 2 to go from P3 to P1.
But with the Ferrari drivers now running one-two, the team then ordered Vettel to allow Leclerc back into the lead, something he refused to do.
Leclerc pitted first and was able to undercut Vettel, but the German soon ground to a halt with a suspected MGU-K issue.
That Virtual Safety Car period allowed Mercedes to pit Lewis Hamilton and keep him in the lead, with Leclerc ultimately forced to settle for P3 behind Valtteri Bottas as Mercedes recorded a one-two finish, keeping their 100% winning record in Sochi intact.
Vettel felt that he had a clear understanding with Leclerc before the race when it came to strategy, and didn't understand how it all fell apart.
"I don't know exactly what happened. I think we had an agreement, I spoke with Charles in particular before the race, I think it was quite clear, but maybe I missed something," he told Sky Sports.
"I'm sure we will talk about it but it's bitter today because we wanted to have the cars finishing one and two, so not the result that we wanted."
"I thought it was clear what the plan was and I did my part, so I didn't understand it in the moment, I just tried to do my race."
#RussianGP Race Results 🏁#Charles16 3️⃣#Seb5 DNF#essereFerrari 🔴 pic.twitter.com/KV6JOVNeAd

— Scuderia Ferrari (@ScuderiaFerrari) September 29, 2019
Vettel didn't want to go into details about the agreement which he had with Leclerc – he accepts that "people deserve to know", but didn't want to put Ferrari in a "bad position".
"I don't want to share to be honest," he stated.
"Not a great deal but I don't want to put the team in a bad position afterwards because somebody said something here and there.
"I know it's not fair because I think people deserve to know, it's not a big deal.
"Obviously Charles was in first, I was in third, and we were talking about a strategy to find a way past Lewis [Hamilton].
"I had a very good start so there were a couple of options on the table, but sorry, but I prefer not to [say]."
The way Ferrari squandered what seemed to be a golden opportunity for their fourth race win a row, raised the question of why they didn't just let Vettel and Leclerc get on with their respective races.
"I think that's what we did until the pit stop in a way, I lost the lead during the stop and then the car broke down so it's a bit irrelevant," Vettel explained.
"But I think up until that point we did."
Follow us on Twitter @Planet_F1 and like our Facebook page.