Vettel: F1 will realise it needs the German GP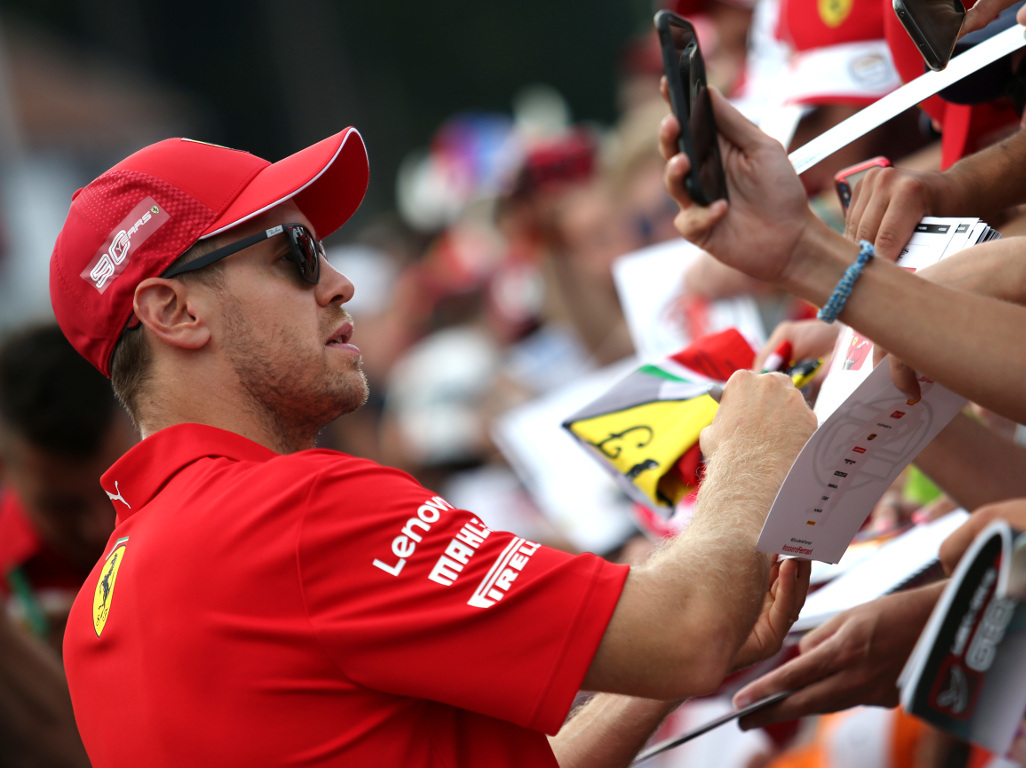 Four-time World Champion Sebastian Vettel believes Formula 1 will quickly realise that it needs the German Grand Prix.
The German Grand Prix was the only race to drop off the 2020 calendar which will feature a record 22 rounds.
The British, Spanish, Italian and Mexican GPs all secured extensions to their contracts which were up at the end of 2019, yet the German GP, which provided the most thrilling race of this season, was not offered a new deal.
This is something which Vettel believes Formula 1 will regret in the future.
Asked by Autosport.com what should be done to bring the German GP back, Vettel said: "Maybe nothing needs to be done.
"Maybe next year or the future will show that F1 needs to be in Germany, and F1 will start looking into it again.
"I think it is not possible for F1 to lose races in countries where there is a big history, like the UK, like Italy, like Germany, so it is a big shame. Probably it's a money question.
"As I said maybe nothing needs to happen, and just realising that we need to race in Germany, we need to race in these countries, is enough to bring the GP back.
"I would hope so. In the mean time obviously we lose out.
"I just hope that wherever we go as replacements will have as good of a race as in Germany, with as many people in the grandstands, which I'm not sure is a given, to be honest."
Vettel has already stated his desire to return to a 16-race season, not for the sake of him or other drivers, but instead citing the pressure 22 races will place on team members like "mechanics".
Follow us on Twitter @Planet_F1 and like our Facebook page.