Vettel fears for Germany's future in Formula 1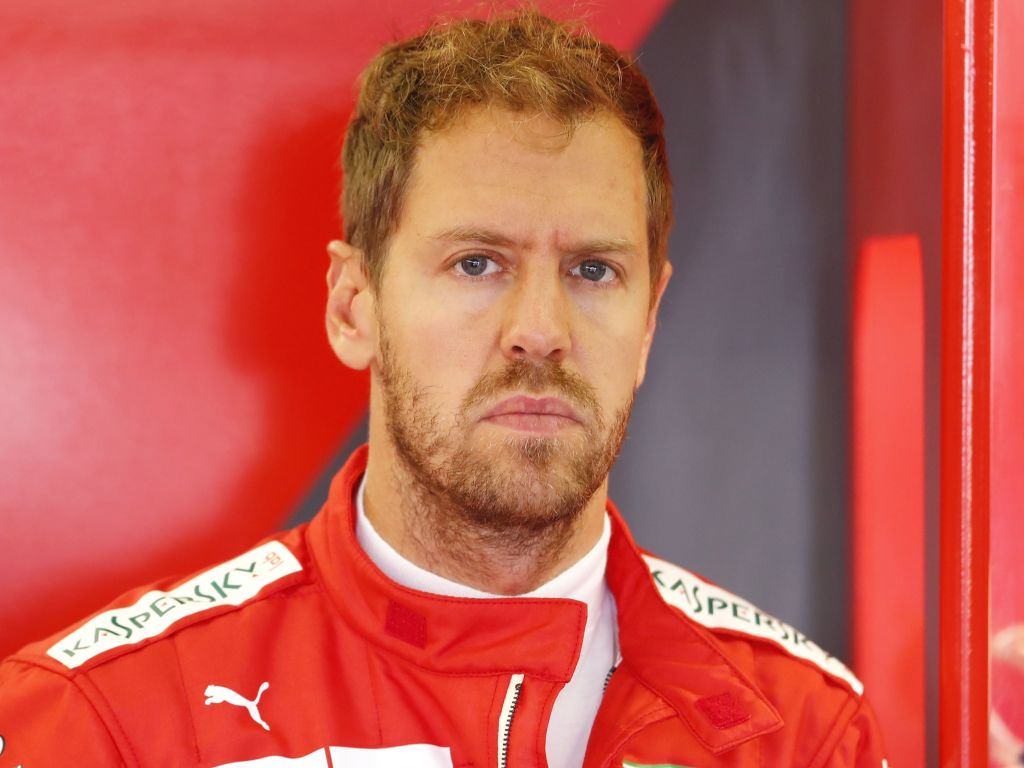 Ferrari's Sebastian Vettel fears for the future of Germans in Formula 1 after branding junior series as "way too expensive".
The German Grand Prix is in the final year of its contract with Formula 1 and little has been said about any extension.
Vettel insists that the interest is still there, but due to the "straightforward" nature of the German people, they won't spend their money on a poor product or unaffordable junior series'.
"It's normal I think that the biggest hype was when Michael (Schumacher) started winning as he was the first German to win the Championship," he told reporters in the driver press conference ahead of the German GP.
"I think being the first is always more momentum and more interest, but the interest last year proved there is still very much an appetite for racing.
"But I also feel the German crowd is a very fair, direct and honest crowd, so maybe some things that have happened in our sport didn't help the popularity.
"For the future I think you need to draw the bigger picture. I think Germans are quite straightforward with the way they spend their money and unfortunately junior racing starting from karting and through the series after that are I think way too expensive.
"Nico (Hulkenberg) and myself we enjoyed each other in go-karts racing each other, our background is not that dissimilar.
"I think giving us the same chance today our careers would stop fairly soon because we simply wouldn't have the pocket money to do it.
"Overall i think to allow more kids, boys and girls to start racing the sport would need to be a lot cheaper as I think currently it is way too expensive and unaffordable for most."
The media were keen to point out that other than Mick Schumacher, the son of seven-time World Champion Michael, there are very few bright German prospects making their way through the junior ranks.
Vettel hopes that Schumacher does make it to Formula 1 day, but not because he has been fast-tracked.
"I think it's crucial that he is given the time he needs," Vettel stressed.
"I think it's fair to judge him and his racing like every one of us has been judged and will be judged.
"But it's not right to measure and compare too much to others and his father, it's a different time, different racing.
"But for sure as I explained earlier Michael is the one who set off a huge hype when we were kids, therefore the name Schumacher is I think 100% known in Germany due to him.
"To have Mick on the doorstep of Formula 1 and hopefully one day joining is huge and hopefully a big boost for Germany.
"On top of that, despite the name he is a nice guy so I think our fingers are crossed for him. Hopefully he gets the chance one day, does well, and brings some more enthusiasm."
Hulkenberg, the only other German on the Formula 1 grid, backed Vettel in stressing the country still has an interest in the sport.
"I think based on last year people were very interested, I've never seen that much interest in Germany in my career in Formula 1 and that was pretty amazing and nice to see," he explained.
"Germans are known as a car country, we like our cars and the interest is still there.
"Some years it's a bit more, some years a bit less. We have a spoiled history in racing so that's something to consider, but I think the appetite and interest of the population is still very much alive."
Follow us on Twitter @Planet_F1 and like our Facebook page.