Sebastian Vettel was "certainly surprised" with Mercedes' dominance in qualifying as he had to settle for a P3 start in Australia.
Ferrari were the team to beat according to many after pre-season testing, but Lewis Hamilton followed up a practice hat-trick with an historic eighth pole position at the Albert Park circuit in the season opener.
The Scuderia were a distant seven tenths off the pace in Q3, leaving Vettel in a state of shock.
"I am certainly surprised, I think everybody is, probably even themselves," Vettel said after qualifying.
"I think yesterday we didn't have a good day, and today felt better. But in terms of gap and pace it was very similar.
"For sure there is some homework for us to do to understand. I still think we have a great car. We should be better than this, so I am looking forward to tomorrow."
🎥 | Sebastian Vettel Post Qualifying Team Radio #AusGP 🇦🇺 #Seb5 #ForzaSeb pic.twitter.com/EYOKZcnKJN

— Sebastian Vettel #5 (@sebvettelnews) March 16, 2019
Vettel then conceded that the SF90 felt better in Barcelona at testing than it has done so far in Australia.
"We have probably something like 10-15 degrees more ambient [temperature], a hotter track, and different circuit, so overall different conditions," he said.
"But the car felt really good in testing and probably around here this weekend so far it didn't feel as good yet.
"Yesterday was a difficult day for us, it was tricky. Today felt a bit better, but there is not an awful lot of time to try different things.
"You have to get on with it, sessions come fast, especially in qualifying you can't change much, if anything you get a better understanding of where you are losing out or where it feels uncomfortable.
"For us there is a bit of a margin but certainly the gap is there today and was a surprise, we didn't expect it coming here.
"But now it is that way and we focus on tomorrow and don't worry about the gap now.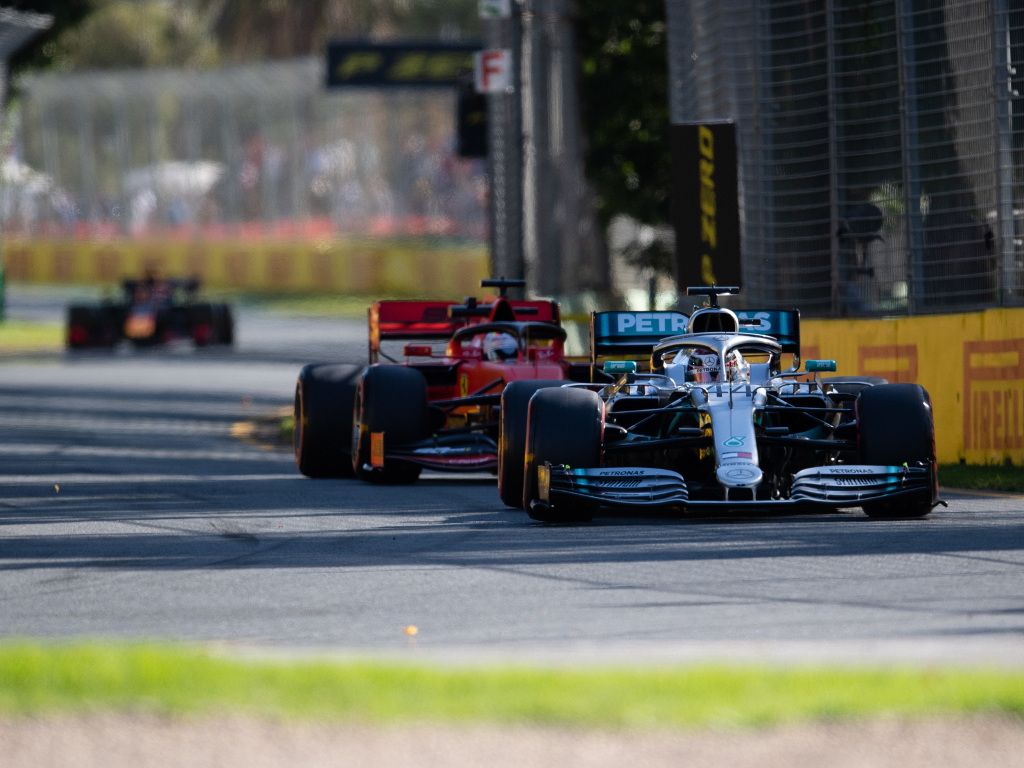 Vettel went on to say that it is the corners that are proving troublesome for Ferrari.
"I don't think the straight line is a problem as we are quite competitive down the straights, we are just losing in the corners," he added.
"There are 16 corners around here and I think it is fairly evenly spread.
"Probably by the looks of it and so far it was more the lower and medium stuff, rather than the high speed, which also speaks for a strong car in general.
"I haven't got the balance yet that maybe I would like to have in the lower speed, and not the confidence and trust which again around here can make a big difference."
We have set up a fantasy team and league for the new season! The code to join is: a27391208c
Follow live timings and super-quick updates from Australia via the PlanetF1 race centre