Vettel: Ferrari orders not like Multi 21 controversy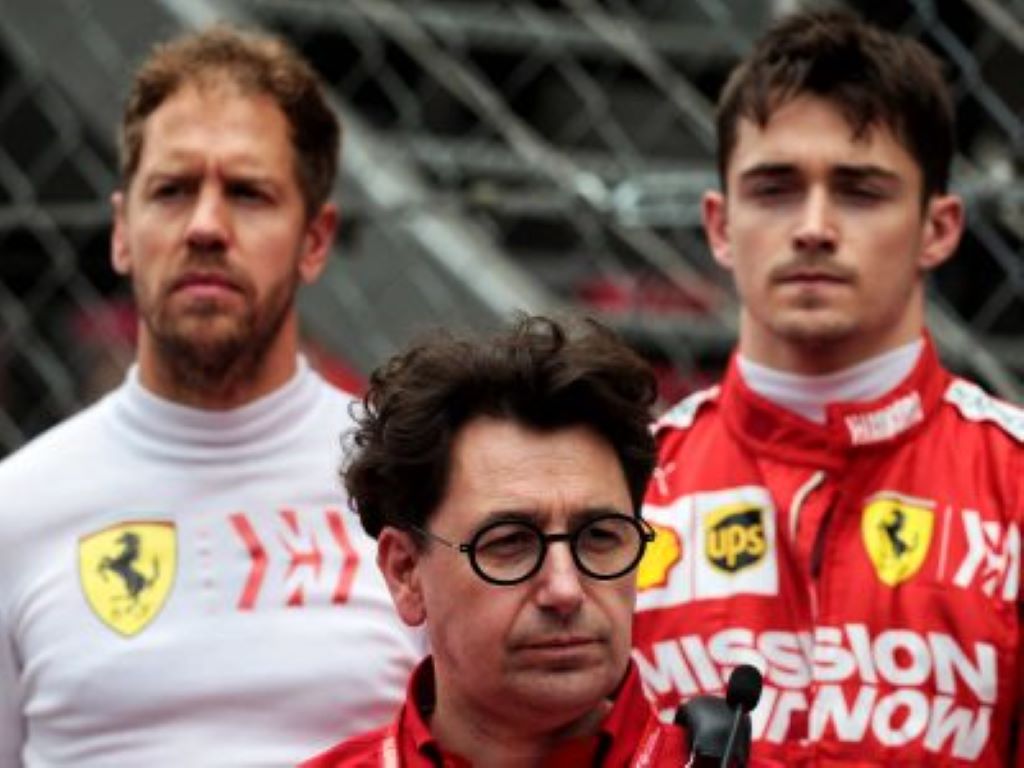 Sebastian Vettel has shaken off the suggestion that dealing with Ferrari's team orders is similar to the Red Bull Multi 21 incident.
Back at the 2013 Malaysian Grand Prix Vettel ignored instructions from Red Bull to stay behind then team-mate Mark Webber, instead attacking the Aussie and passing him for the lead.
Skip forward to 2019 and team order controversies are back in Vettel's life, with Ferrari using them to control the action between he and team-mate Charles Leclerc, often to negative effect.
The biggest talking point came in Russia when Vettel used the tow from Leclerc to take the lead at the start, but then ignored the pre-race plan to let Leclerc back into P1.
The Scuderia would leave Vettel out longer than Leclerc to use the undercut to swap their drivers around, before an MGU-K failure for Vettel shortly after his stop capped off a strategic meltdown for Ferrari.
But, Vettel was clear that his experiences at Ferrari this season are nothing like his Red Bull days alongside Webber.
"Inside the car it's sometimes difficult to know everything, because you cannot see everything," he told Motorsport.com.
"So it depends really the situation. And I don't think you can stereotype, say 'he was right, he was wrong'.
"Obviously if you look back with Mark it was a different situation, because we were working as a team together for many years, I don't think we worked really well together!
"And then the day came where I was asked to do something, and I never got any favour before, so why should I give a favour now?
"So, it was a bit of different situation, but in the end you look after yourself. You have to also stand up for yourself and [for] what you believe is right.
"Whether then afterwards you were still right or wrong, it is a different story."
But, Vettel doesn't think that being a selfish driver in F1 pays off like it once did.
"It is a difficult one, especially nowadays," said the four-time World Champion. "If you compare to the 70s, 80s, early 90s, then it was still like the driver was the main figure.
"You needed a team around you, but I think nowadays you carry much more responsibility for the people around you, the people behind you, supporting you, supporting the team.
"And especially with Ferrari. It is fair to say, that the team is bigger than anything else. Bigger than the driver."
Follow us on Twitter @Planet_F1 and like our Facebook page.