Vettel: Ferrari's 'very late call' to pit me, not mine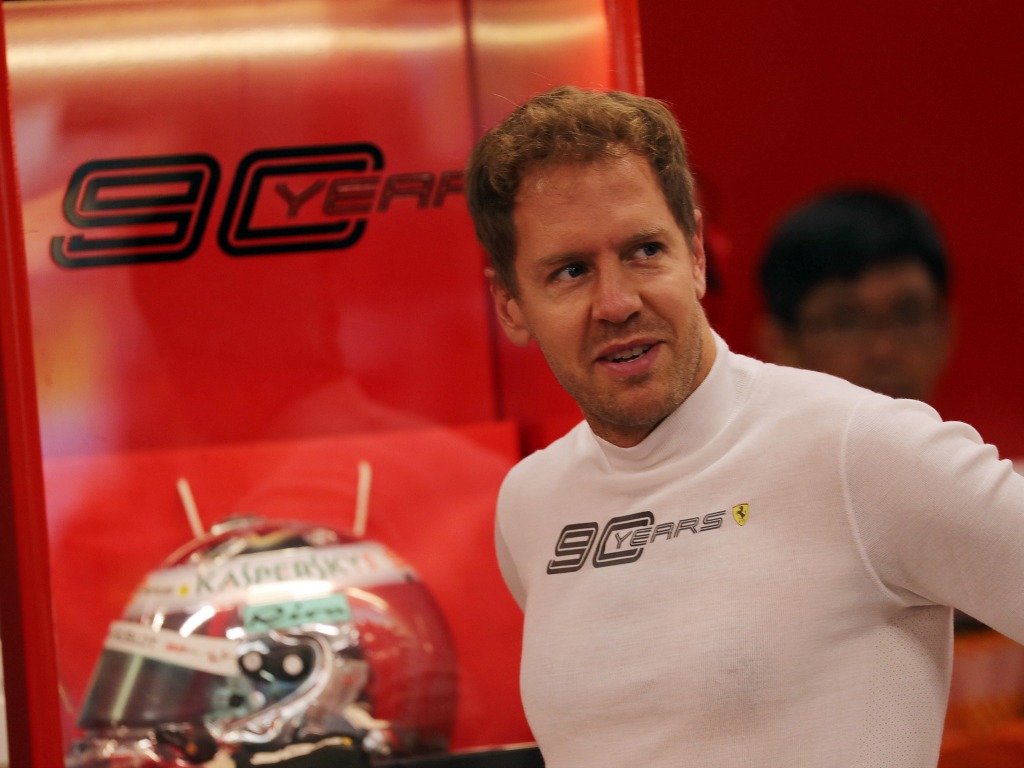 Sebastian Vettel has confirmed he received a "very late call" from Ferrari as he undercut team-mate Charles Leclerc to victory in Singapore.
Leclerc was looking to seal a third consecutive pole-to-lights victory, but the Scuderia's Singapore strategy allowed Vettel to claim his first win since Spa 2018 and bag a 1-2 for Ferrari.
While Leclerc made no secret of his displeasure over the strategy, Vettel said he played no part in the plan to bring him into the pits on lap 20 before Leclerc came in a lap later.
"It was a very late call, I thought it was a bit early," Vettel told David Coulthard in the immediate post-race interviews.
"Then I just gave it everything in the out lap because I saw the cars in front of me not pitting, especially Lewis. I was quite surprised a lap later to come out ahead.
Coulthard then pushed Vettel again to say whether it was his decision or Ferrari's to call him in for the pit stop.
He replied: "Just the corner before, like 21, I received the call. I don't know if somebody pitted or the gap was big enough, but for me it worked today."
That's FIVE wins in Singapore for Seb 👏#F1 #SingaporeGP pic.twitter.com/VpcCj5ZysT

— Formula 1 (@F1) September 22, 2019
Vettel also took the time to thank his fans for helping him through a difficult period, saying it helped inspire him to victory for a fifth time at Singapore.
"The first part of the season was difficult for us, but the last couple of weeks we have started to come alive," Vettel added.
"I also really want to thank the fans. The past couple of weeks for me have not been the best but it has been incredible to get so much support, so many letters, so many nice messages.
"People telling their own stories when things aren't go so well, so it gave me a lot of strength and belief. I tried to put it all into the track and car today."
Follow us on Twitter @Planet_F1 and like our Facebook page.