Vettel fumes over 'blind' FIA race stewards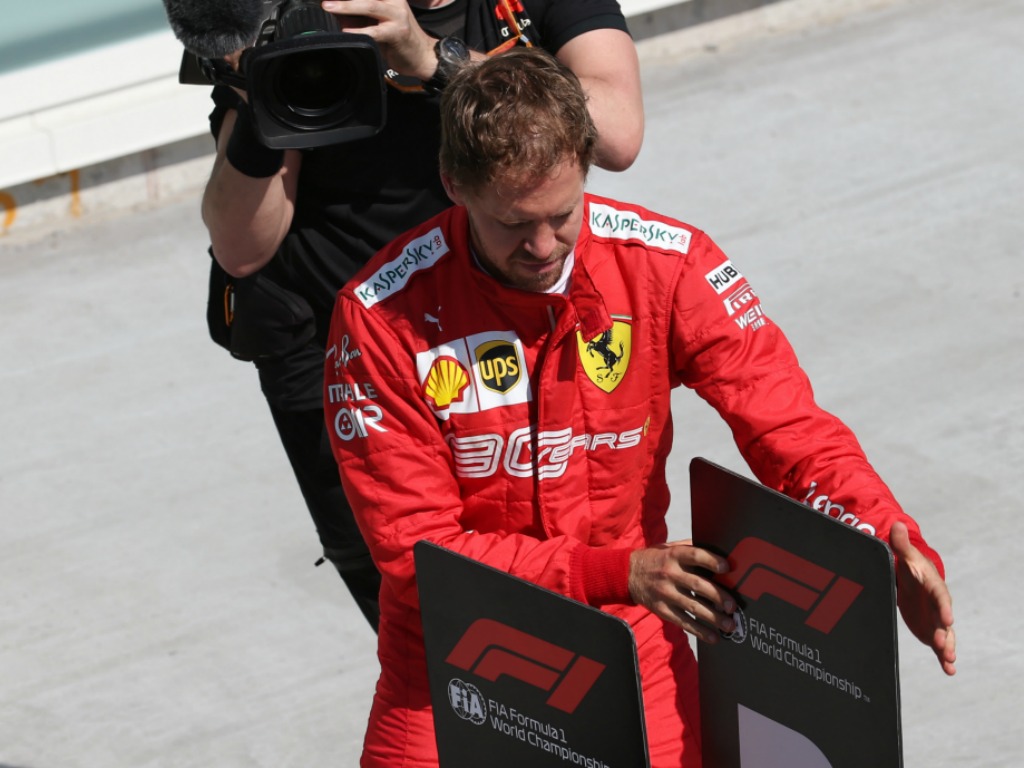 Sebastian Vettel has lashed out at the "blind" FIA race stewards after a five-second penalty saw a Canadian Grand Prix taken away from him.
Under pressure from Lewis Hamilton in P2, Vettel lost the rear of his Ferrari car through Turns 3 and 4 and had to cut across the grass.
Vettel, not in complete control of the car, re-entered the track which the stewards believed made Hamilton have to take to "evasive action" to avoid a collision.
They also judged Vettel "rejoined the track at Turn 4 in an unsafe manner and forced car #44 [Hamilton] off track".
Cue Vettel tirade…
"You need to be an absolute blind man to think you can go through the grass and then control the car," Vettel said on team radio.
"I was lucky I didn't hit the wall. Where the hell am I supposed to go?
"This is a wrong world I tell you. This is not fair."
Vettel then refused to drive the car down the pit lane straight, stormed off, came back for the podium presentation (not before switching his number two sign for the number one), and gave some further reaction to Martin Brundle.
Savage from Sebastian! #F1 pic.twitter.com/NcJQyVyOCX

— Planet F1 (@Planet_F1) June 9, 2019
He added: "Well I think first of all, I really enjoyed the race and the crowd on every lap.
"Seeing them cheer me on it was very intense. I think you should ask the pitwall what they think, we had a great show, and Lewis showed some good respect.
"People shouldn't 'boo' at Lewis. It wasn't his intention to be in harms way, so people shouldn't 'boo' at him, they should at those who make the decisions."
Back in the paddock, he said to Sky Sports: "It's not making our sport popular is it with these kind of decisions?
"People want to see us race and that was I think racing. I hope the people come back, that's the main thing obviously.
"They're the reason why we're able to put this show on and build these incredible cars. It's just a shame when we have all these funny decisions.
 "It's not about the title now. I think we really deserved to win today. I think that's our opinion. I think the people's opinion out there as well. It's a bit weird now to be honest. I don't know what else to say.
Vettel has also been given two penalty points for his troubles, taking him to seven in a 12-month period.
Follow us on Twitter @Planet_F1 and like our Facebook page.