Vettel/Leclerc 'potentially explosive' warns Brawn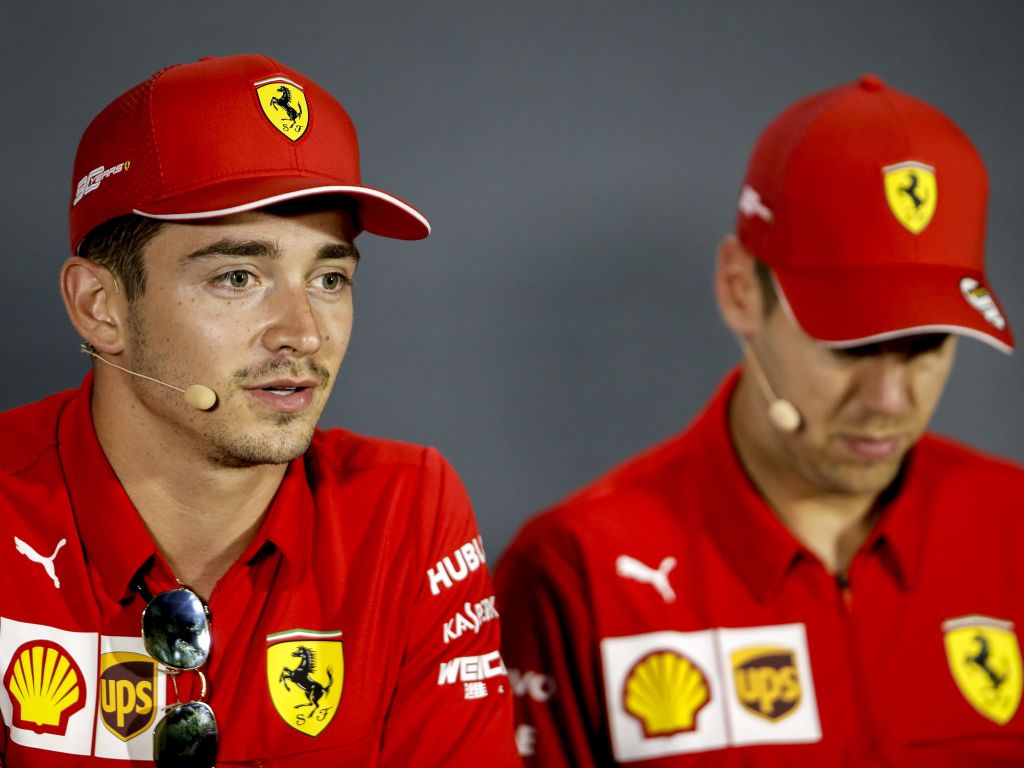 Former Ferrari principal Ross Brawn has warned the team must control the "potentially explosive" rivalry between Sebastian Vettel and Charles Leclerc.
The duo's relationship was strained again at the Russian GP when Leclerc followed the plan to give Vettel a tow at the start to improve from P3 to P1, but the German would then refuse to give the lead back to his younger team-mate.
Vettel rediscovered his edge with victory in Singapore and though Leclerc insists that he still trusts his team-mate, Brawn, who now serves as Formula 1's managing director, still warns that Ferrari can't let the situation get out of control.
As quoted by Motorsport.com, Brawn said that Ferrari principal Mattia Binotto "will have work to do in the next few days to pour oil on what seem like turbulent waters".
"On the one hand they have a four-time world champion who is still one of the finest drivers on the grid, despite a few too many mistakes over the past two seasons," he continued.
"And on the other, they have an incredible talent in Charles Leclerc – after all you don't take six poles, including four in a row, and win two races at legendary circuits such as Spa and Monza if you're not a star in the making.
"It's a potentially explosive combination and needs careful handling.
"Of course, Mattia is well aware of how this kind of dynamic can work as he has experienced it before when he was a young engineer.
"But now the honour and obligation falls to him to make sure that mechanism that drives what can be healthy rivalry runs smoothly."
Follow us on Twitter @Planet_F1 and like our Facebook page.