Vettel: Mercedes got lucky with strategy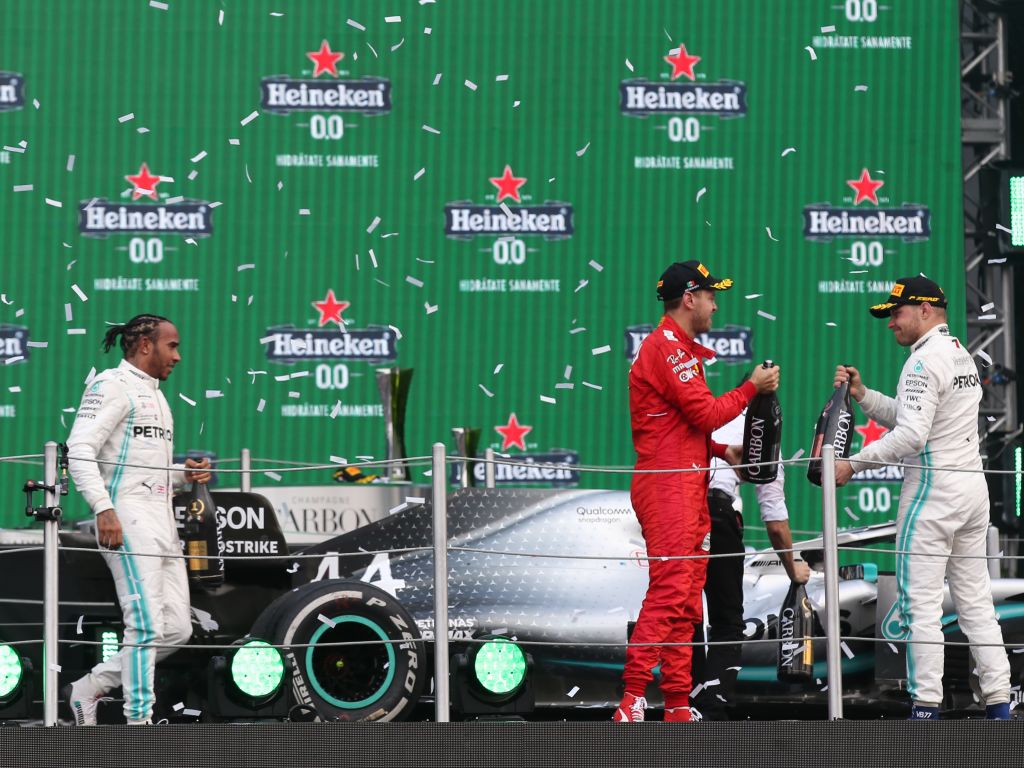 Mercedes were able to pull off the one-stopper to perfection in Mexico, but Sebastian Vettel feels they had a fair bit of luck too.
Charles Leclerc headed a Ferrari one-two ahead of Vettel in the opening stages of the Mexican Grand Prix, but Lewis Hamilton was able to pit on Lap 23 for the hard tyres and take them all the way until the end to claim victory.
Vettel would finish the race just over a second behind Hamilton, and while he feels Ferrari maybe didn't quite have the pace to counter Hamilton's one-stop strategy, he does think that Mercedes got a little lucky and couldn't have known that it was going to work.
"I think if you start on the front row you're fighting for victory, so in the end I think we sort of did, but not quite enough," he told Sky Sports.
"Ultimately if you're fair I think we didn't have the speed to force the victory despite the strategy.
"With hindsight you're always a little bit smarter. Lewis had nothing to lose so he might as well try and it worked for him.
"We expected the tyres to hit a cliff, but for him it was fine [even though] he had significantly more laps on it, and I think seeing Valtteri [Bottas] stay out for so long is a confirmation that it was a big risk.
"But there are these days where it pays off, but certainly it was not all knowledge. So really we didn't get beat in strategy terms. I think they got a bit lucky [in the first stint], second they just had more speed."
Vettel though wasn't comfortable with the suggestion that Ferrari should have been bolder with their strategy in the race.
"We are taking risks but there is no point being stupid," he stated.
"At that point of the race fitting the hard tyres without stopping again I think was a brave move and it could have been either way.
"Speaking to them [Mercedes] after the race they had the two-stop as their preferred strategy, so as I said if you're in that position you may as well try.
"Finishing third of fifth in the end is not a big difference. But if it allows you to jump to first then you are the winner so you give it a go.
"So yeah two things, it worked for them from a strategy point of view, and second they had the speed as well."
Follow us on Twitter @Planet_F1 and like our Facebook page.