Vettel: Nice to take Lauda on final laps of Monaco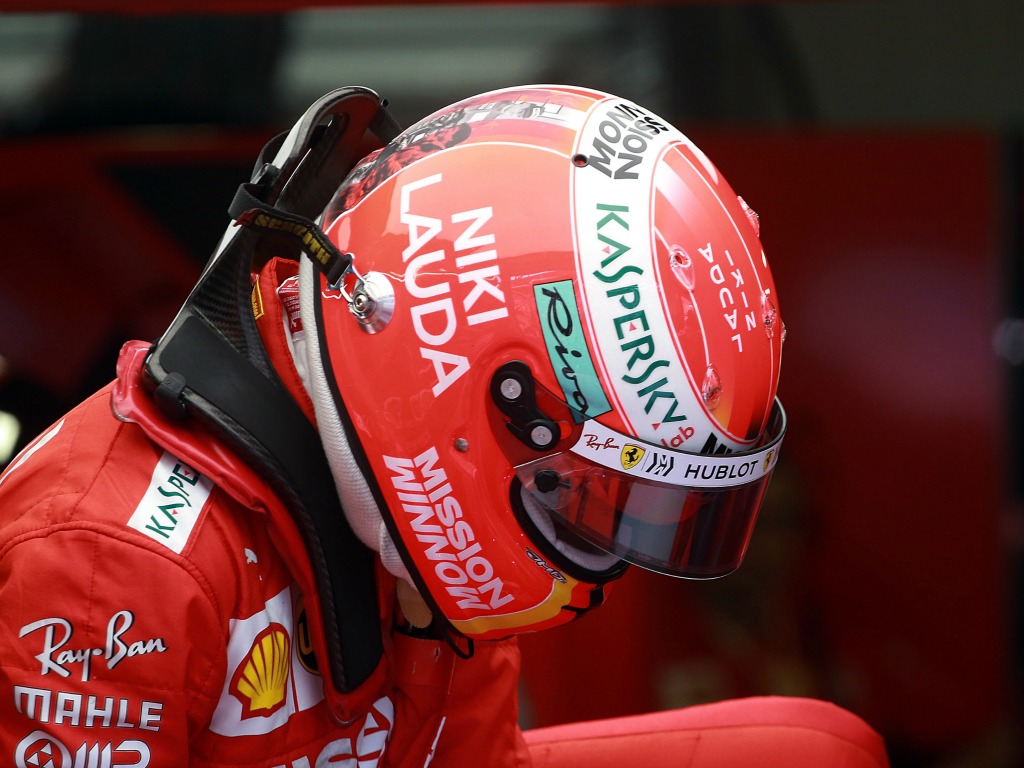 Sebastian Vettel has said it is nice to be able to take Niki Lauda on some final laps of Monaco with his special helmet design.
Teams, drivers and fans are all continuing to pay their respects to the legendary, fearless three-time World Champion, who sadly passed away on Monday at the age of 70.
Vettel was one of many to unveil their tributes on Thursday just ahead of the first two practice sessions in Monaco and the helmet was a real touch of class from the Ferrari driver.
"Obviously it's not my design," Vettel said in Monaco.
"But it's to give tribute to Niki and it goes without saying that I would have preferred to do something different here but I think given the circumstances and his passing it felt like a nice thing to do.
"I think it actually looks quite cool. It's based on his last Ferrari design so maybe it's nice to take him around for a couple of final laps around Monaco.
Niki Lauda 1949-2019
.
Sebastian Vettel's helmet for the Monaco GP. pic.twitter.com/ZKBzLTjJSW

— Jens Munser Designs (@JMD_helmets) May 23, 2019
"There are a lot of people that are not the way you see them on television, but Niki wasn't one of them. He was who he was and never pretended to be anything or anybody else," Vettel added.
"Sometimes people were not thinking he was telling the truth, even though he was. Very outspoken. A true character, a true racer and passionate for the sport.
"A lot of things that people respected and for sure he is leaving a big gap that we won't be able to fill."
"He's a hero and an idol for the sport. There are a lot of things we should look up to when we talk about Niki.
 "First of all being so straight up. Despite his honest tongue, he was always a gentleman as well.
"I think it's a big loss to Formula 1, and to the community. It's an icon that we lost and will be impossible to replace."
Follow all the action from the Monaco Grand Prix with the PlanetF1 live centre