Sebastian Vettel had admitted he isn't "driving at my best" in the "unnatural" Ferrari SF90.
Whether Mercedes were up to their sandbagging tricks or not, the facts were that Ferrari left testing with what looked a clear pace advantage over the team which has dominated Formula 1 since 2014.
However, with the exception of Bahrain, the Silver Arrows have enjoyed a comfortable pace advantage over their rivals, especially in race trim, and that pace along with poor strategic calls and bad luck has forced Ferrari to watch 2019 unravel before their eyes in the early stages, while Mercedes went on to claim four-consecutive one-two finishes.
Four-time World Champion Vettel has come in for a good deal of criticism for his 2019 showing to date, most apparent after his unforced error in Bahrain which ruined his chances of breaking up a Mercedes one-two, and the German himself isn't happy with what he has produced – but he insists the team need to be better anyway if they want to stop those runaway Silver Arrows.
"We need stronger pace, simple as that," Vettel told Motorsport.com.
"We need to be faster. It seems that for us it's more of a conscious effort to get the car in the right window, whereas maybe for them it seems to click a little bit easier.
"Especially a place like [Baku], you need the confidence in the car. I'm not there yet. I can feel that I'm not driving at my best because simply the car does not answer or does not respond the way I like. And then I think it's unnatural. I think everybody's been there.
"When it's not there [the performance], then your judgement is normally right, to not go there because you end up losing the car.
"I seem to be more sensitive at the first races than at the test. The test was really good but that's a long time ago now. We need to look forward and improve the way we handle things, the way we work, to just get faster."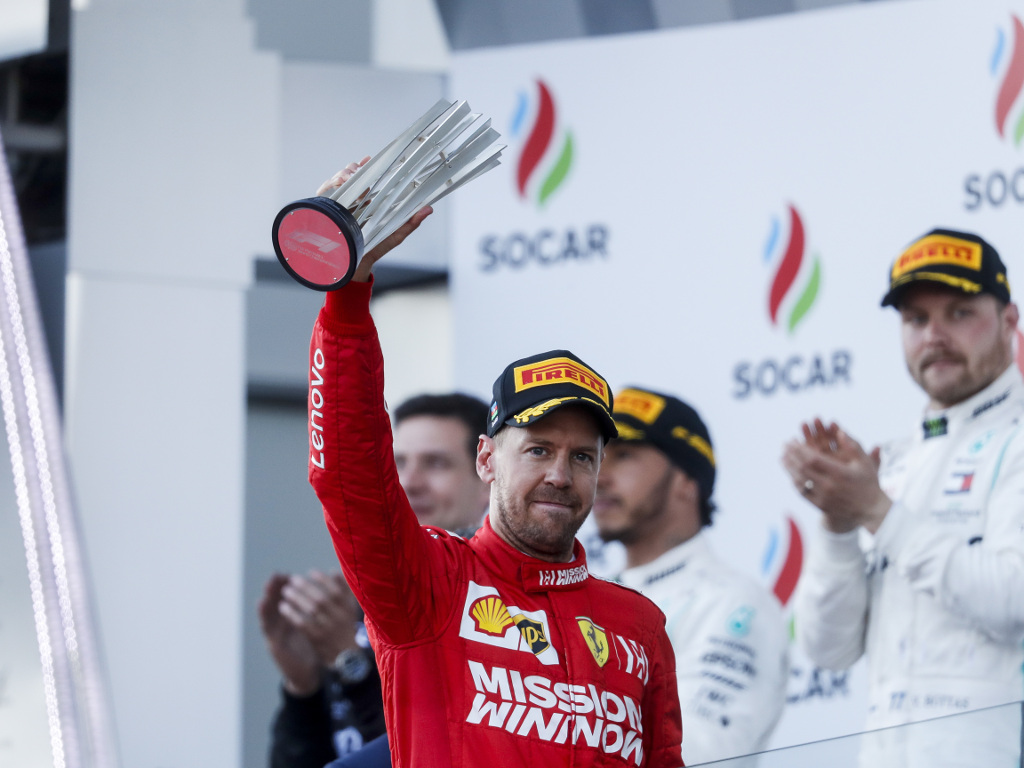 Vettel currently holds P3 in the Drivers' Championship, five points up on team-mate Charles Leclerc, though the Ferrari newcomer may have been well up the road if it wasn't for team orders in Australia and China, while the win he looked almost certain to secure in Bahrain was cruelly taken from him.
Unsurprisingly then Leclerc, who also claimed the team's only pole of the season in Bahrain, believes the car feels fine, though admits their race pace could be better.
"At the moment I'm not so unhappy with the car," said Leclerc told Motorsport.com.
"We maybe need to work a little bit on our race. I think in qualifying the car felt amazing, in the race I have a little bit more balance problems. But these are small issues and I'm pretty sure if we work on it we'll get over it."
Follow us on Twitter @Planet_F1 and like our Facebook page.