Vettel 'not surprised' Leclerc ignored orders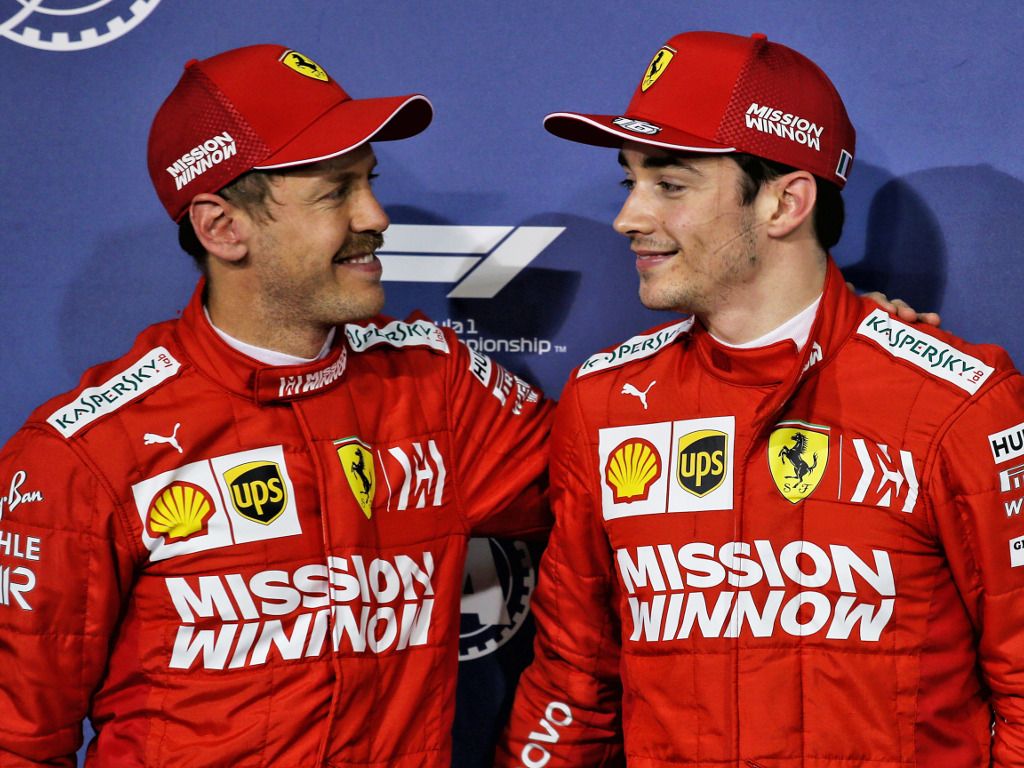 Sebastian Vettel has said he can understand why Charles Leclerc opted to ignore team orders at the Bahrain Grand Prix.
Team orders have come into effect in both races so far for Ferrari, with Leclerc told to hold station behind Vettel in Australia and Bahrain.
Whilst Leclerc complied in the first race, he ignored a command to stay behind Vettel for two laps in Bahrain and promptly surged past his Ferrari team-mate at Turn 1 to re-take the race lead.
Vettel, though, has no issue with Leclerc's actions as the Monaco driver's pace showed that he deserved to be ahead of him at that stage.
"I'm not surprised," Vettel said in China.
"It is quite clear that he was quite a lot faster at that point.
"I could have passed him back on the next straight but I judged it that it's going to lose me more time and him more time.
"It didn't go my way on that Sunday so at that point it wasn't about holding Charles' Sunday back."
Sebastian Vettel talking to the media, earlier today in Shanghai 🙂

📸 @MSI_Images #ChineseGP 🇨🇳 #Race1000 #Seb5 pic.twitter.com/ZrfbMnpHmO

— Sebastian Vettel #5 (@sebvettelnews) April 11, 2019
Leclerc, meanwhile, has provided reasoning as to why he did ignore the team order call on that particular occasion.
"I had the opportunity and I went for it," Leclerc said.
"I think I showed in Australia that the interest of the team is extremely important but in this particular situation I think I had quite a big pace advantage at that moment in the race.
"I had the opportunity on the straight and I didn't see myself lifting and staying behind. I went for the opportunity, it was a safe pass and I went for it.
"From the beginning we both want to beat each other and that's normal in any team.
"We have found a very good compromise by competing with each other on the track and working together when out of the car which is extremely important for the team and the development of the car."
Follow us on Twitter @Planet_F1 and like our Facebook page.