Vettel on what it means to drive for Ferrari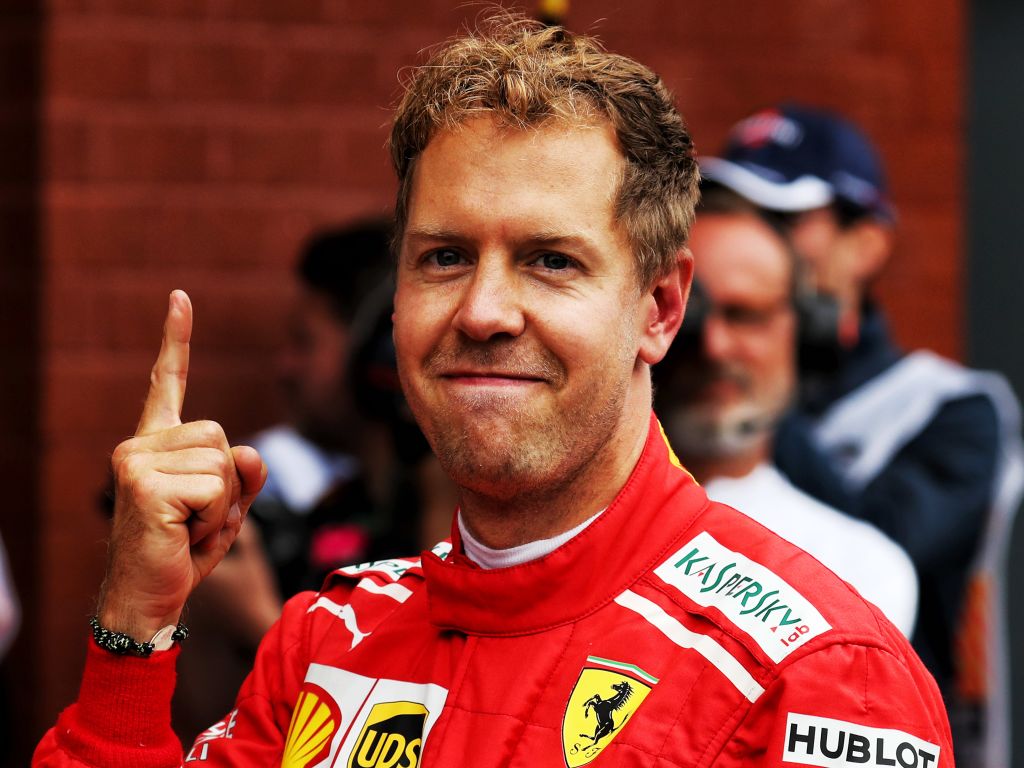 Sebastian Vettel has said he will look back on his years with Ferrari very fondly when he gets "plump and old" and reflects on his Formula 1 career.
Vettel is in his fifth season with the Scuderia and has at least one more campaign to go if he does honour his current contract, which expires at the end of the 2020 season.
The four-time World Champion spoke to Sky Sport F1 in Italy ahead of the Russian Grand Prix following his long-awaited first win of the season in Singapore.
"What does it mean for me to be at Ferrari?," Vettel pondered.
"One day, when I am plump and old, I will think how good it was to have been part of this family. I will be proud to have been part of this team.
"I realise that my sport is to go in a car alone and driving, but I know I'm part of something bigger. And that's what counts for now. When I'm old, I'll think about this story."
Vettel went on to say that he has paid little attention to the criticism he has got for his mistakes over the years as he is the first to criticise himself.
"I don't give weight to these messages," Vettel said. "I have done good races and others less.
"In general if you are sincere with yourself you know when you have given your best. I am the first to criticise myself when I am wrong and I do not get the results I expect."
Vettel also said that the messages of support he has received from fans has given him enthusiasm and strength to keep going.
"The support of those who believe in me, both in Italy and in Singapore, gave me enthusiasm, gave me strength. I received so many personal messages that talked about their experiences to manage ups and downs.
"This is my passion, but listening to people who talk about their life brings you back down to earth and gave me energy."
Following his win in Singapore, Vettel was compared to a striker in football who scored again after a long drought, to which he simply replied: "Yes, and I hope to score in all the six remaining races."
Follow us on Twitter @Planet_F1 and like our Facebook page.