Sebastian Vettel has said it was his "mistake" that led to him having to recover to a P5 finish at the Bahrain Grand Prix.
Vettel was off to an excellent start after getting the jump on pole-sitter and team-mate Charles Leclerc.
But, the biggest flashpoint for the German came when Vettel spun out of control after coming under immense pressure from Lewis Hamilton for P2.
Vettel then suddenly lost his front wing due to the damage caused and had to limp back to the pits.
He re-emerged in P9 and was forced into damage limitation mode by coming home in P5.
Not the first time, Vettel was left to take full responsibility after coming out second best in another bout of wheel-to-wheel racing.
"Sorry guys, it was my mistake," Vettel initially said on team radio after the race.
"I got surprised and lost the rear. Really sorry.
"I am really sorry for Charles, please tell him he drove an excellent race and he should have won it."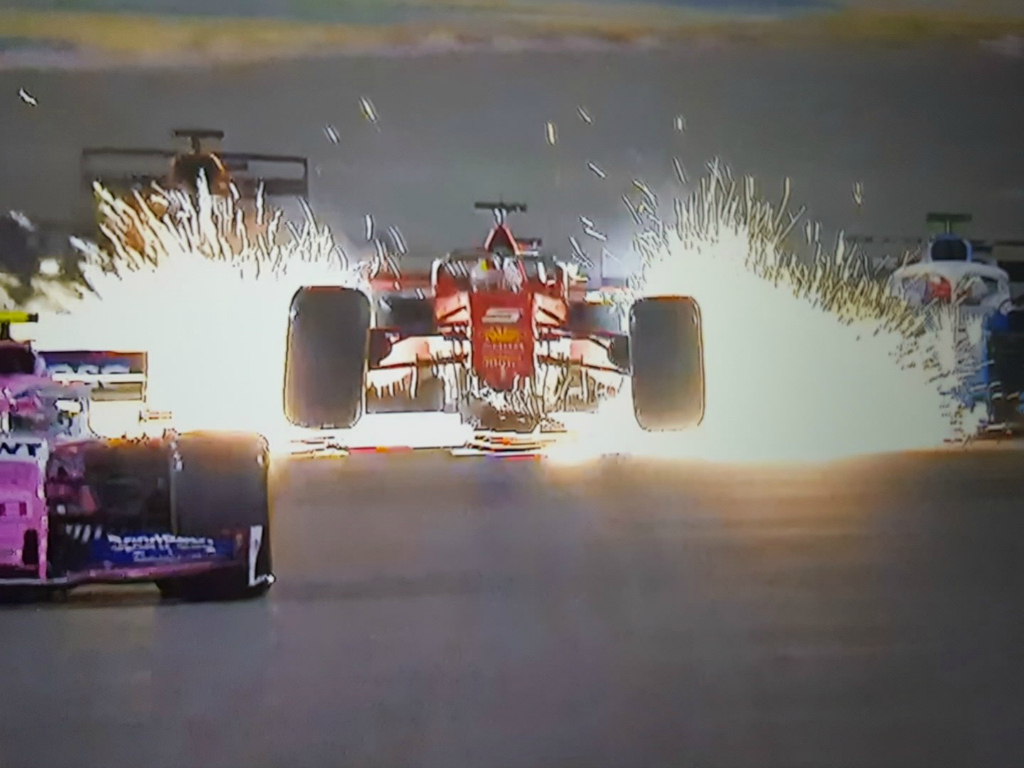 Vettel then elaborated on the "struggles" he had to endure throughout the Bahrain Grand Prix.
"It's difficult, we all struggled at various points and I really struggled at the beginning maybe on the medium tyre," Vettel said back in the paddock.
"But overall it wasn't the race I wanted to have, then on top I had a mistake with the spin so not a good evening.
"It's a disappointing day, starting at the front and not finishing there is not what we wanted."
Vettel also said the wind could have also been a contributing factor to his sudden spin.
He added: "The wind probably didn't help, maybe the fact that Hamilton was ahead, I don't know.
"I lost the car very suddenly once I spun and it was too late and we had too much damage with the tyres to cause the front wing to fail."
After starting the season with P4 and P5 finishes, Vettel is 22 points behind World Championship leader Valtteri Bottas heading to China.
Follow us on Twitter @Planet_F1 and like our Facebook page.