Vettel: 'Shame about Lewis…I mean it'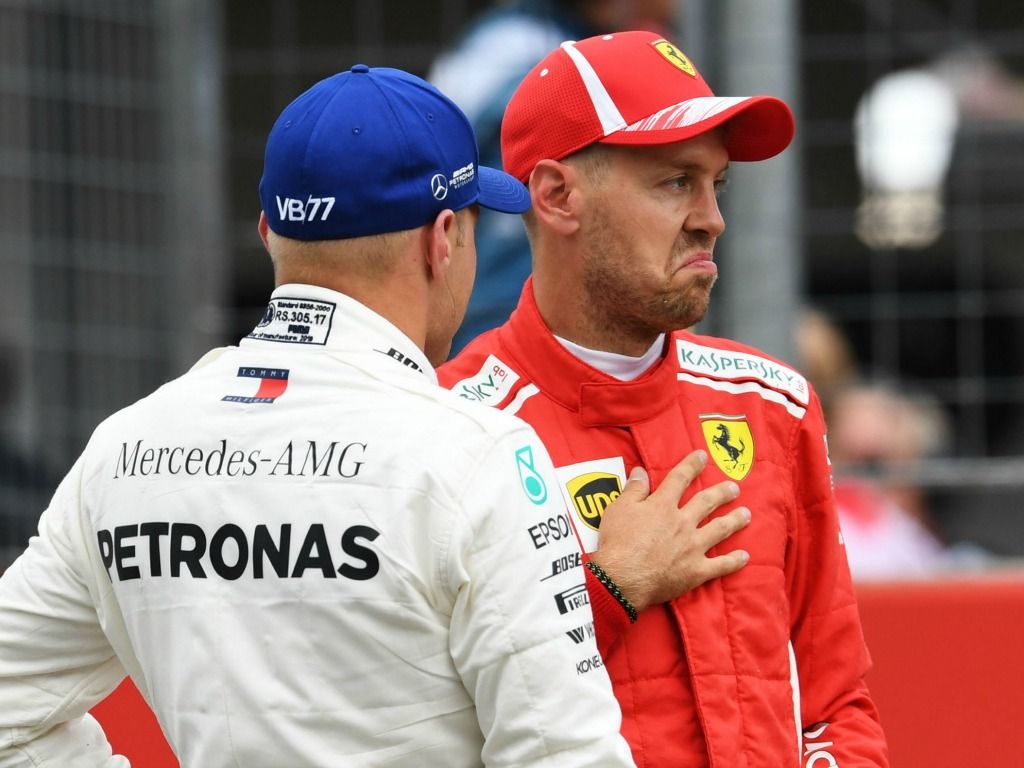 Sebastian Vettel was sympathetic about Lewis Hamilton's early exit in qualifying for the German Grand Prix.
The two title rivals were poised for another pole position battle at the Hockenheimring, but that failed to materalise as Hamilton suffered a hydraulics issue and was forced to stop the car in Q1.
Vettel, meanwhile, set the home fans wild with a fifth pole position of the 2018 season and the 55th of his career. His 1:11.212 two tenths quicker than his nearest rival Valtteri Bottas.
"Obviously we saw but I don't know what exactly happened," Vettel said about Hamilton's incident.
"It doesn't really matter. We will see what happens tomorrow. Obviously you look after yourself. For me it was a good session and everything went smoothly.
"You always try to push the limits. Don't wish anything bad or technical issues to happen to anyone. It's a shame to see him go out, and I mean it.
"But you look after yourself. The most important part of the weekend is the race."
Vettel revealed he had a great feeling about the Ferrari car during qualifying and was confident that he could put pole position in the bag.
He added: "In qualifying the car was a pleasure to drive.
"Some days you can feel already when you go out, and do your first flying lap, that you have something in your hands that you can play with.
"That's the feeling I had today. And from there it just got better. It was more about tuning myself. In the sessions before sometimes I did get the laps together, sometimes I didn't – I was trying different things.
"I knew in Q3 I could get quite a bit out of the car and myself, and made it work. Really happy, both laps on the limit.
"Then the adrenaline kicks in. It's quite a good feeling when you get everything right. Really, really happy with the car and the work we've done overnight."