Vettel shares blame for Ferrari tyre gaffe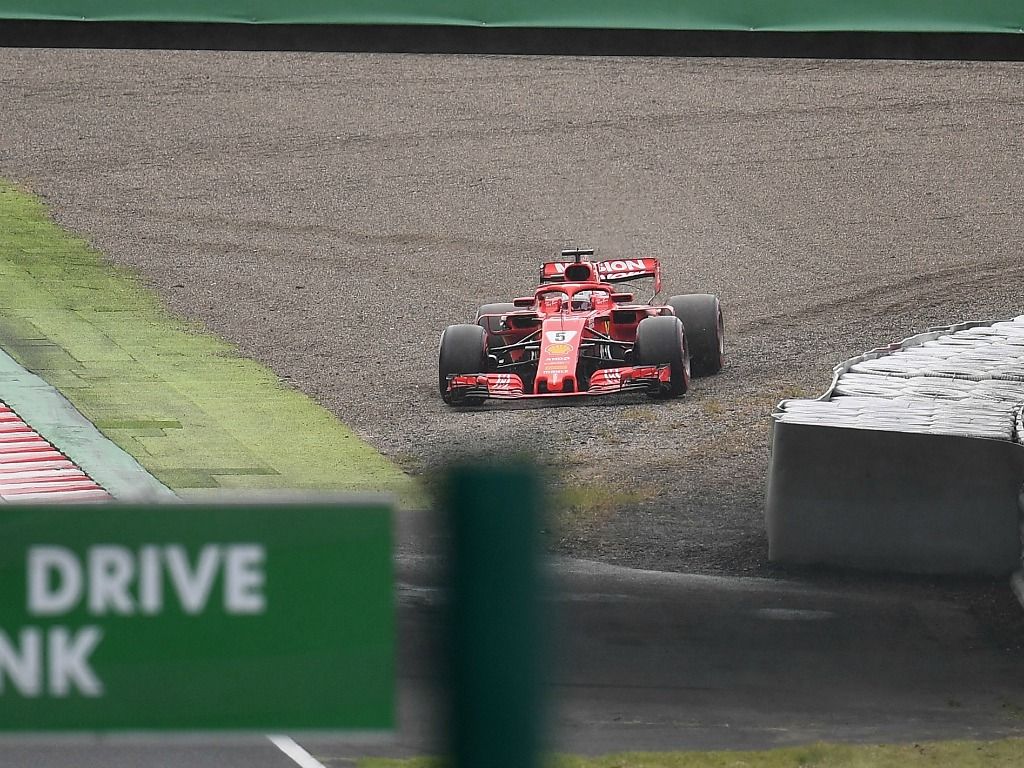 Sebastian Vettel has revealed he agreed with the decision to start Q3 on intermediates before finishing a lowly P9 in Japan qualifying.
Ferrari continue to find new ways to mess up and, in Suzuka, their qualifying started to unravel when both drivers headed out on a dry track with the intermediates on.
That forced Vettel and Kimi Raikkonen to come back into the pits for slicks, leaving them out of sync in the battle for pole position.
The poor planning could have still been rescued, but a further mistake by Vettel on his first hot lap made Ferrari's problems even worse as the rain did eventually arrive.
The unpredictable weather conditions meant that Vettel was initially bogged down on the fifth row of Sunday's starting grid in P9.
"It does not matter who makes the choice of the tyres, we made the choice all together," Vettel told reporters.
"It was a wrong choice. But at that time making laps with the intermediates seemed a risk to be taken. Had the rain arrived before, we would have been the heroes.
"These things happen.
"I agreed. It was shared. Then we saw it was the wrong choice."
#Seb5: 'Now it's easy to say it was the wrong decision. I was asked if I was ok with it and I said yes. Tomorrow it won't be easy but it's not impossible' #JapaneseGP #Quali #Nevergiveup pic.twitter.com/XZMs339JoE

— Scuderia Ferrari (@ScuderiaFerrari) October 6, 2018
Vettel said that P9 is no reflection whatsoever on Ferrari's true ability and felt they had a made a big improvement from Friday.
"It's not the position we deserve to be in. We have more speed than ninth but we start there and see how it goes," he said.
"It was not our day. I had a snap in Spoon which didn't help but not our qualifying. I think the first run was OK.
"But I had a mistake so lost most of the time there but the second run we obviously didn't make it out on time because the rain came.
He added: "I think we made a step from yesterday but obviously we weren't able to show it.
"Tomorrow is a new day, it won't be easy when you start further back but it's not impossible."
P9 has become P8 for Vettel after Esteban Ocon was given a three-place grid drop for failing to slow sufficiently during red flags  in FP2. The Frenchman now starts P11.
Follow all the action from the Japanese Grand Prix via our live race centre