Vettel: Too soon to say if Leclerc is best team-mate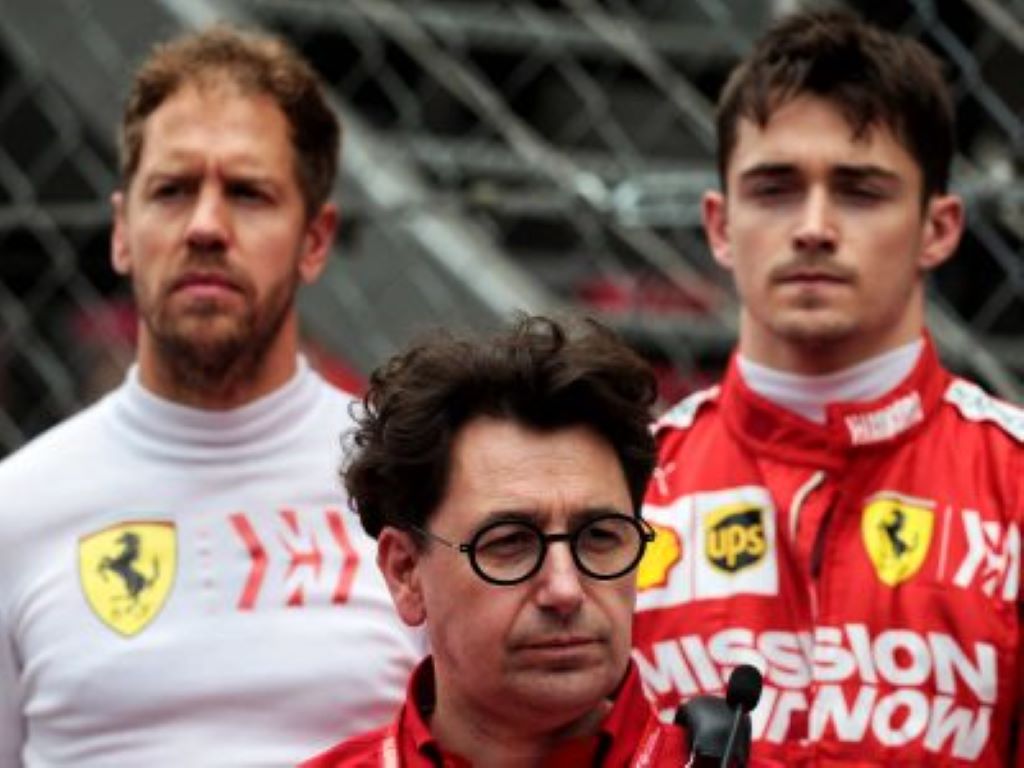 Sebastian Vettel believes he hasn't been team-mates with Charles Leclerc for long enough to say if he's his toughest team-mate ever.
The Monegasque has had the upper hand on Vettel in his first season at Ferrari, taking more wins, pole positions and points than the German.
If Vettel ends the season with fewer points than the 21-year-old, it will be the first time he's lost an inter-team battle since 2014 when Daniel Ricciardo beat him, but when I asked by Motorsport.com if Leclerc was the toughest competition he's had, the German said it's too soon to tell and hard to compare.
"I don't think it's fair, it's been too short," Vettel said.
"Certainly he's young, he's very quick. I don't think there's anybody who doubts that.
"Ultimately you can't really compare because you'd need to put Mark (Webber) and Kimi (Raikkonen) and Daniel (Ricciardo) and Vitantonio (Liuzzi) and Bourdais – did I miss anyone? – in the same car at the same time.
"So it's not fair. Certainly in terms of raw speed, he's very quick, but obviously it's a bit early for him, it's only his second season in F1.
"It's very different to say Kimi or Mark, who had spent a lot of time in F1 and had a lot more experience. I don't look at it that way."
This is the first time since joining Ferrari that Vettel isn't the undisputed number one driver, but he says the competition is positive for him.
"It's good that he's a real reference," he added.
"I've said especially in the times when I struggled a little bit to really get the most out of myself and the car, then it's good to have that because it can also help you.
"As a team, it's good to have two drivers fighting for the same ground on track."
Follow all the action from the Japanese Grand Prix with the PlanetF1 live centre