Sebastian Vettel has said he can understand why Max Verstappen reacted like he did with Esteban Ocon in Brazil.
The fall-out from Interlagos whipped up once again in the FIA Drivers' Press Conference, where both Ocon and Verstappen sat either side of the two Ferrari drivers.
Ocon called for everyone to move on from the incidents in Brazil, while Verstappen himself said it was completely "normal" to react in the way he did by pushing the Frenchman in the weighing room.
Vettel, meanwhile, was initially reluctant to share his view of the events in Brazil, but an answer was eventually coaxed out of him.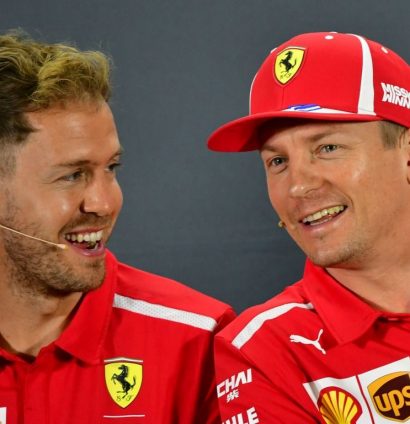 "I think we have emotions, we are human beings and emotions go both ways," Vettel said.
"They go from full of joy when something good happens and they probably swing the other way if you're not happy or upset.
"I think it's clear that we're here to fight something that means the world to us.
"I don't know how much it means to you because to you most of you, for people watching, it's a show they're watching.
"For the people reporting about the show it's their job.
"For us it's a job, but it's our lives and we all started racing when we were small kids in go karts and to be in a Formula 1 car is the dream that we all had.
"Then to fight for wins so that's something big at stake.
"It's not like you get a piece of cake when you've done well and you don't when you didn't so there's a lot at stake and I think that explains the emotions."
Follow us on Twitter @Planet_F1 and like our Facebook page.