Formula 3 champion Victor Martins says Alpine departures 'open doors' for him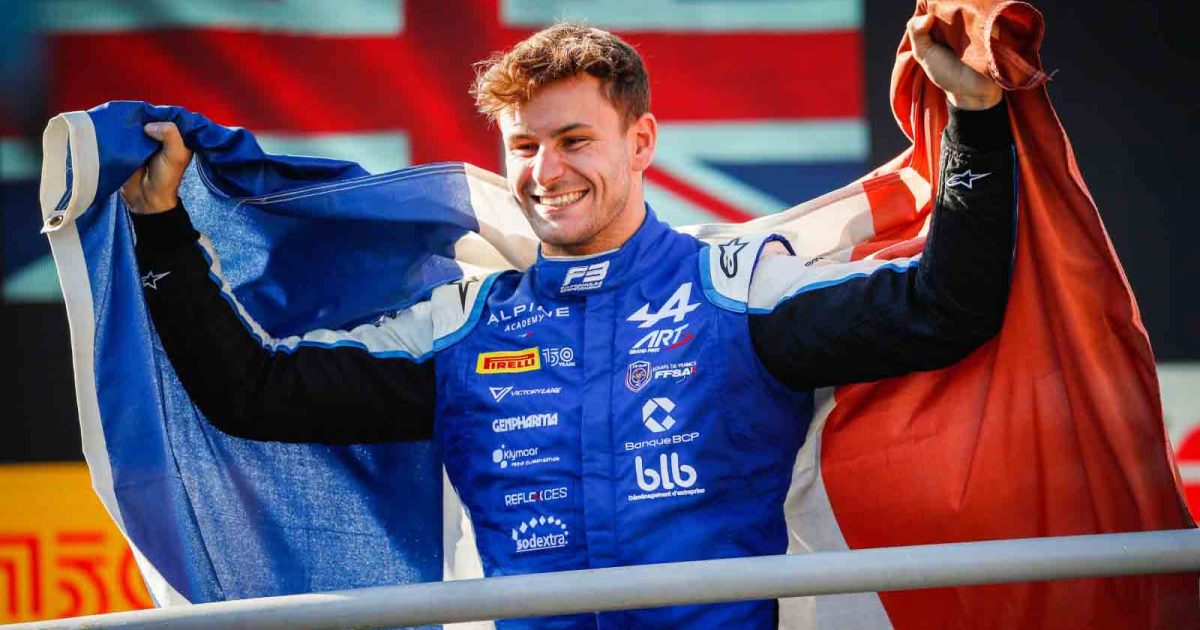 Alpine junior driver Victor Martins has said the uncertainty around their driver situation "opens doors" for him in the future.
The 21-year-old Frenchman was crowned Formula 3 champion last weekend at Monza, and he is hoping to make the step up to Formula 2 in time for next season off the back of his recent success.
Should fellow Alpine academy product Jack Doohan not make the step up to Formula 1 next season, this would put the two together on the grid and battling it out to put themselves front and centre in the team's thinking for a senior drive with them in the future.
Martins made it clear he is not expecting to be in the running to take over from Fernando Alonso next year though, with team principal Otmar Szafnauer having previously said there is a 14-driver shortlist to whittle down before deciding their next step.
The way Alpine runs its junior ranks have been questioned in recent weeks after the fallout from the saga surrounding Oscar Piastri, who had been lined up to take over from Alonso once his departure for Aston Martin was announced.
A legal wrangle followed after it was revealed that the Australian had already signed a deal to race for McLaren next year, with Formula 1's Contract Recognition Board siding with McLaren on the issue – leading them to their wide search for a new driver.
But the Formula 3 champion spoke of his confidence in the Alpine system, and though the disappointment surrounding Piastri is clear from the team's perspective, he hopes for it to help him on a personal level in the coming years.
"Good news? I don't know," Martins said with caution to the French edition of Motorsport.com.
"It's not bad news at all, but I don't see myself taking their place right now either. It certainly opens doors.
"With what has happened, I think Alpine will follow their drivers much more and help them even more.
"Once again, they show – and they have already said it – that when you are in the academy, it is for a real project together, a real future, it is not so that you can leave for another team after three or four years with them.
"Me, I'm honest with them, the relationship is healthy, and I don't see why we wouldn't go a long way together."
Alpine are due to run a behind-closed-doors test in Budapest this week, with several drivers having been invited to put forward their case to race for the team next year, partnering Esteban Ocon.
Read more: Ranking the contenders to replace Fernando Alonso at Alpine in 2023