Villeneuve: 'Karma punished Ferrari' in Russia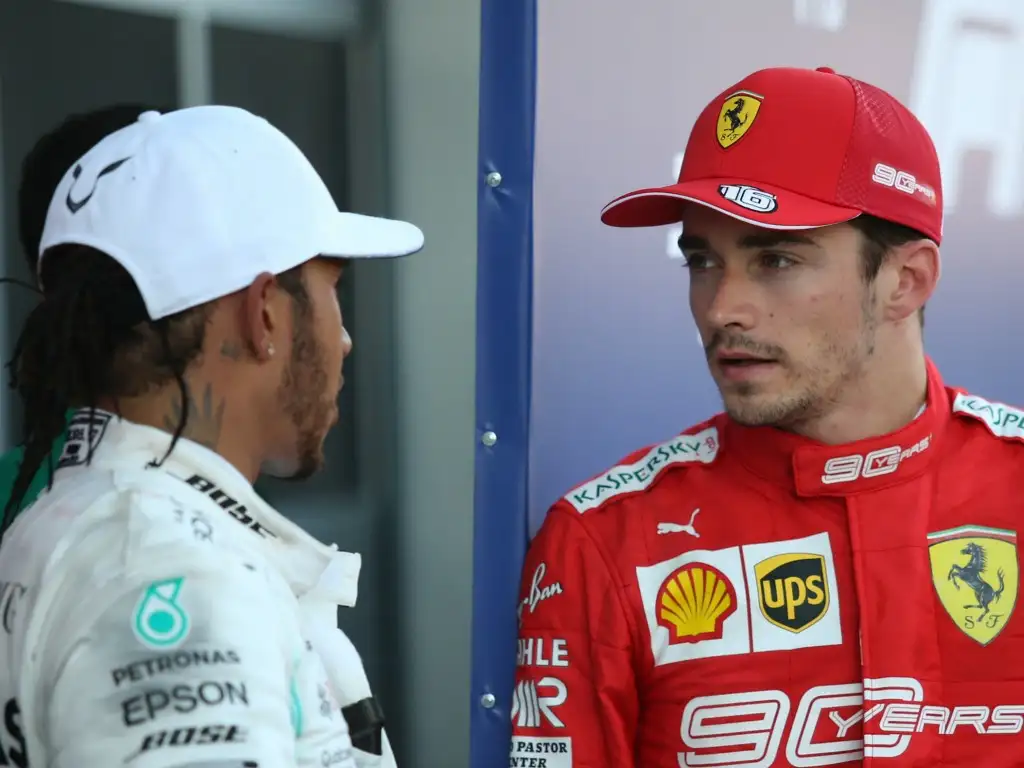 Jacques Villeneuve said that "karma" punished Ferrari for overcomplicating their race strategy at the Russian Grand Prix.
Ferrari implemented team orders from the get-go in Sochi with a pre-race agreement in place for Sebastian Vettel to give P1 back to Charles Leclerc after benefitting from the slipstream down to Turn Two.
However, Vettel did not play ball as he argued that he would have overtaken Leclerc anyway regardless due to his better start.
The squabbling between drivers and pit wall continued all the way until Leclerc got the place back after the pit stops and Vettel was forced to retire due to an MGU-K failure.
"I didn't like how Ferrari managed the strategy," Villeneuve said during Sky Sports Italy's broadcast.
"They didn't have to tell Vettel immediately to give the place back and then they spent the rest of the race thinking about how to get Leclerc back out in front and then karma punished them.
"Vettel was faster today and deserved to stay ahead."
Davide Valsecchi echoed that opinion by saying Ferrari got too concerned about themselves and lost sight of the threat of Lewis Hamilton on an alternative strategy.
"In my opinion, Ferrari has been stubborn about solving the problem of first place, how to get Leclerc to pass again without thinking about Hamilton," Valsecchi added.
"Today Lewis proved to be surprisingly fast. Ferrari had to think about pushing to stretch the advantage over Hamilton rather than thinking about giving Leclerc back the top spot."
Ferrari test driver, Marc Gene, said that whilst Ferrari were providing all the drama in the early stages, they actually picked the best time to swap back during the pit stops.
He said: "It was too early to overtake at the start of the race. They did it in the pits and I think that was the right time to make the exchange."
Leclerc was forced to settle for P3 as Mercedes claimed an unlikely 1-2 with race winner Hamilton taking another huge step toward the title.
Follow us on Twitter @Planet_F1 and like our Facebook page.