Villeneuve: Ricciardo's time at McLaren is over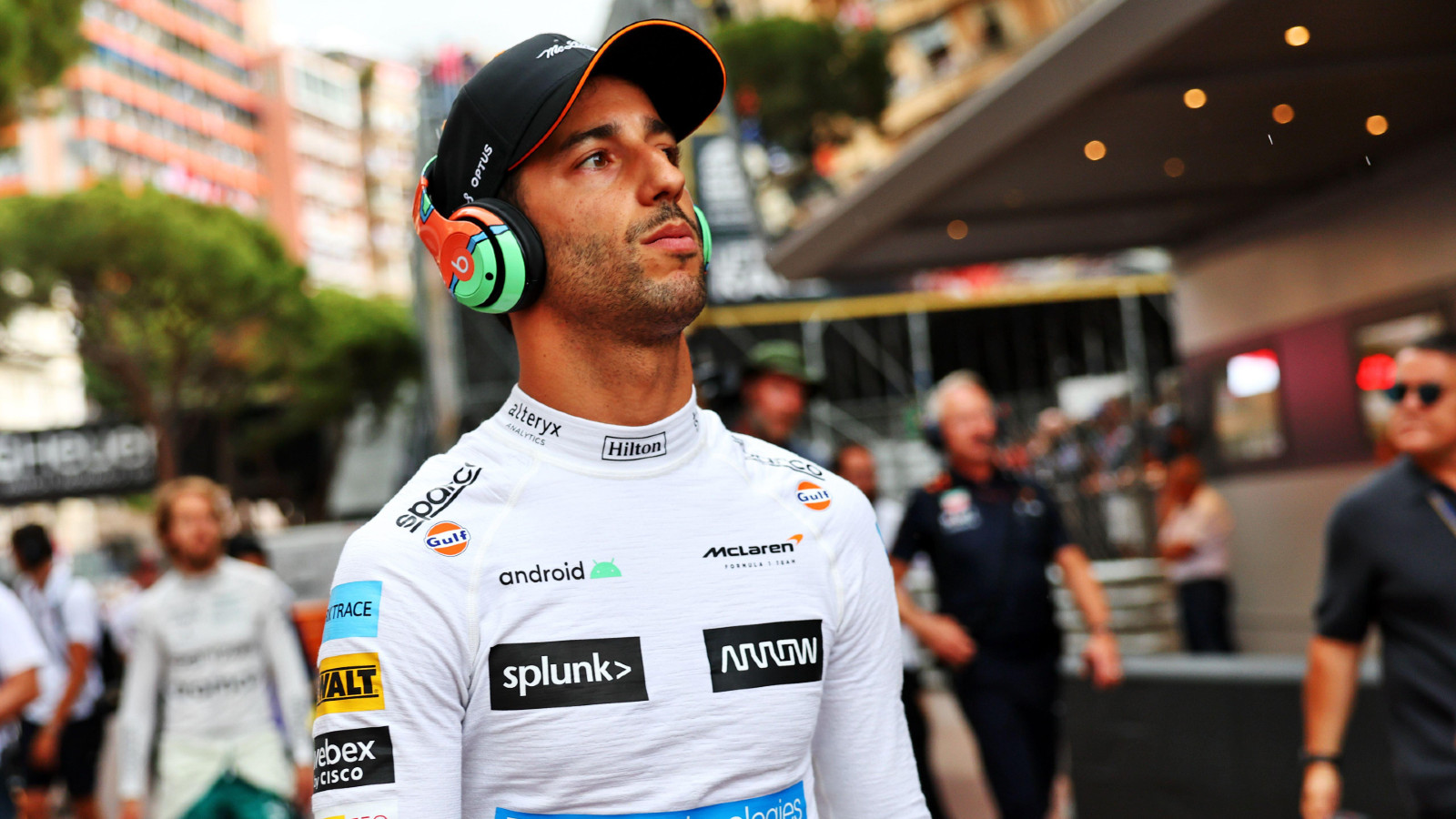 1997 Formula 1 World Champion Jacques Villeneuve believes Daniel Ricciardo's spell with McLaren is over, with the team "preparing the media" for an axing.
Daniel Ricciardo's time with McLaren is coming to an end prematurely, according to Jacques Villeneuve. The 1997 F1 World Champion said that recent comments from CEO Zak Brown show that machinations are already in place to remove the Australian from his seat.
Following a disappointing start to the season, and a particularly subdued race in Spain where Ricciardo finished outside the points as his very ill team-mate Lando Norris finished in eighth, Brown spoke about how Ricciardo's time with the team hasn't met expectations, and also spoke about how there are clauses in his contract if the team wish to remove him.
McLaren have scored 59 points so far in 2022, with Norris responsible for 48 of them – meaning Ricciardo has scored fewer than a quarter of his younger team-mate's total.
Speaking over the Monaco weekend, Ricciardo clarified that his contract is signed to keep him with the Woking-based squad until the end of the 2023 season, meaning a straightforward three-year contract, and not a '2+1' year arrangement as speculated.
These clarifications may lack public acrimony, but Villeneuve believes the fact that these statements are being made publicly shows that the relationship is already over.
Writing in his column for Formule1.nl, Villeneuve said the writing is on the wall for a Ricciardo exit.
"Daniel Ricciardo's time at McLaren is over," Villeneuve said.
"CEO Zak Brown is now saying that there are clauses in his contract, and that means that a decision has almost been made. It's a way to put the pressure on the driver and prepare the media."
Ricciardo finished the Monaco Grand Prix in 13th place, with Norris coming home in sixth. Villeneuve said that the Australian driver has been an expensive mistake who has not yielded any value for McLaren.
"Ultimately, he has been a highly-paid driver who has cost the team a lot of money," he said.
"He doesn't bring in any points and he doesn't have the speed the team needs to develop the car. So he's just costing them money.
"It would be cheaper for them to continue paying Ricciardo's salary, let him sit on the couch at home, and put another driver in the car. It's a harsh reality, but that's Formula 1."
Should Ricciardo be replaced, McLaren could make a play for American race driver Colton Herta, whose name has been linked heavily with a switch to F1, or try to sign current Formula 2 Champion Oscar Piastri.
The Australian is currently part of the Alpine programme and is reserve for the French squad but, given the lack of seats currently open to try slot Piastri into, Alpine could be amenable to giving him on loan to McLaren.