Virtual GP series to return at end of January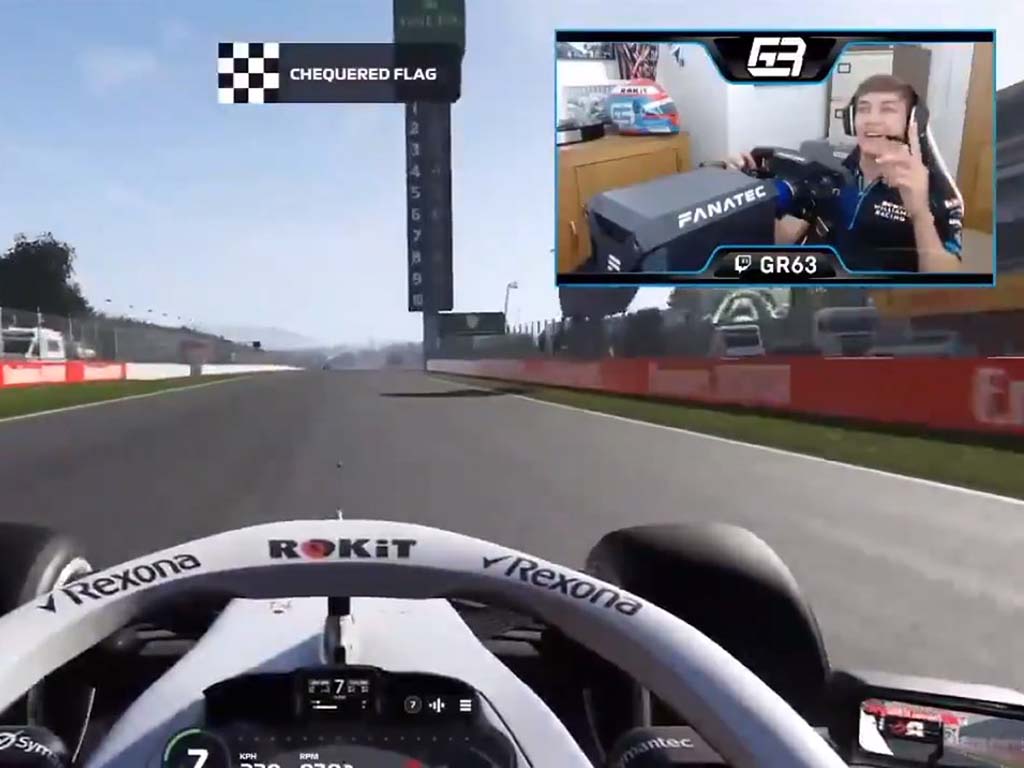 Formula 1's official Virtual Grand Prix series is to return on January 31 and continue for the following two weekends.
During the pandemic-induced hiatus in 2020, the postponed races were replaced by virtual ones, where racing drivers, gamers, other athletes and celebrities would compete on the official game.
It proved to be popular, with, alongside the official coverage, the likes of George Russell, Lando Norris, Charles Leclerc and Alex Albon all streaming themselves taking part.
With the 2021 season set to go ahead in March, there will be fewer rounds this time around, with three taking place on consecutive weekends from the end of January.
Furthermore, there has been a change to the format, and unlike in 2020, World Championship standings will be included from the start.
"Over 30m people tuned into the Virtual Grand Prix series last year to see F1 stars, sporting icons and music chart-toppers represent the ten F1 teams in eight live events that replaced the official calendar, as F1 Esports continued to bring fans competitive action when the real-life racing stopped due to the pandemic," an official statement reads.
"The Virtual Grands Prix will return on Sunday 31 January for three events on consecutive weekends, where the ten teams will battle it out for a charity prize fund, represented by a combination of F1 drivers past and present, celebrities and F1 Esports Series gamers.
"The format has been altered since last year's events, as the pro gamers will now take part in a five-lap Sprint Race to determine the grid order for the Feature Race, where the teams' duos, made up of the participating famous faces, will then compete at 50% race distance to secure points for the overall standings.
"The team championship standings will be tracked across the events and will determine how the prize fund is then distributed to their nominated charities."
Introducing your unofficial #VirtualGP champion… @GeorgeRussell63 🏆👏

The @WilliamsRacing driver recorded his fourth successive victory to claim the bragging rights 🙌#RaceAtHome pic.twitter.com/esV6ejQlTq

— Formula 1 (@F1) June 14, 2020
Russell was the stand-out driver of the 2020 edition, claiming victory in the final four races to win the series comfortably.
Things didn't go so well for Norris, whose constant issues staying connected to the game became something of a running joke. Make sure your wifi is up to scratch this time, Lando.
The biggest names outside of motorsport to take part included Sergio Aguero, Pierre-Emerick Aubameyang, Ben Stokes and Ian Poulter.
Follow us on Twitter @Planet_F1, like our Facebook page and join us on Instagram!