VW explain why 2026 is right for Audi and Porsche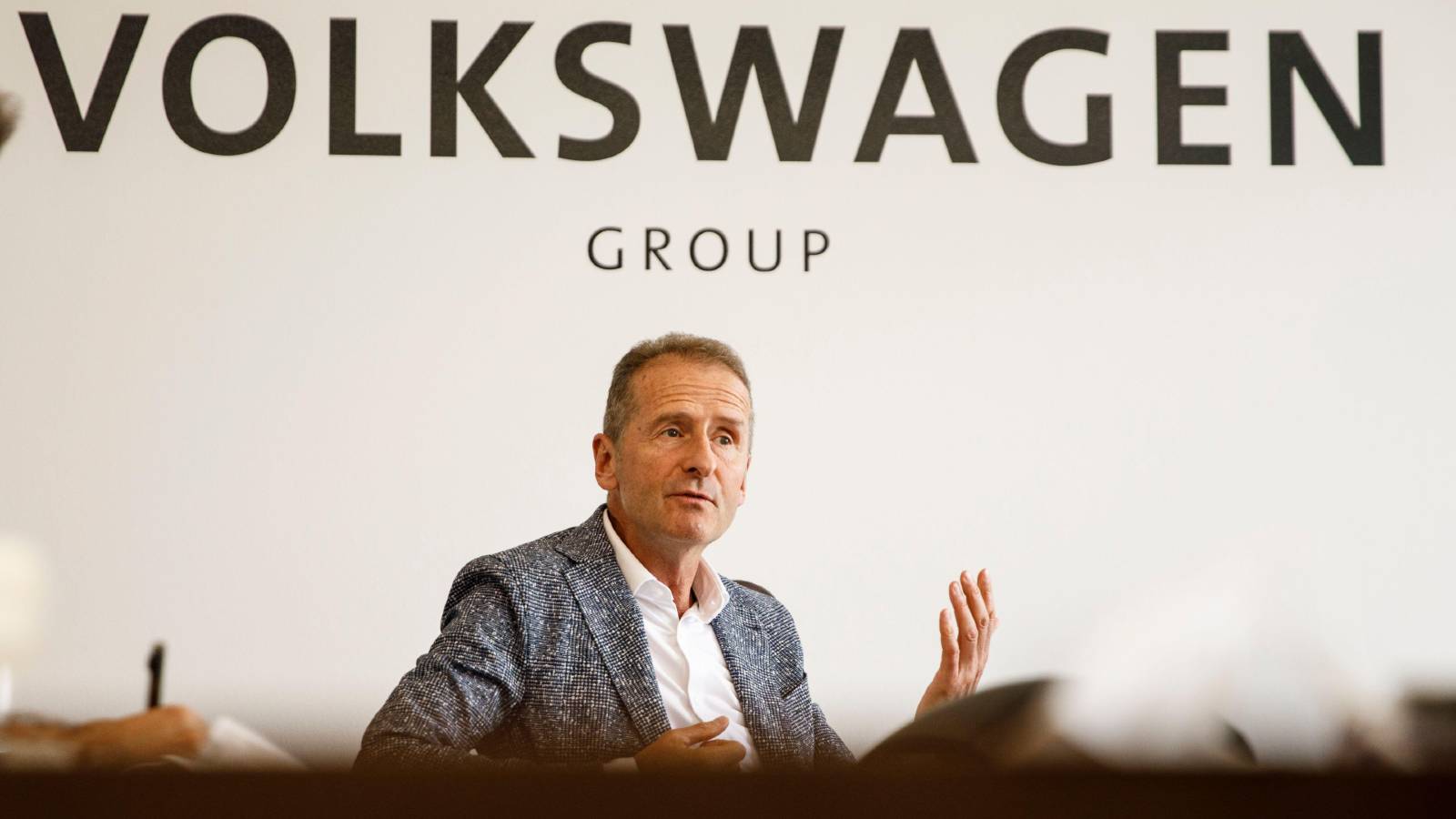 Volkswagen CEO Herbert Diess has explained why 2026 is the right time for the group to push the Audi and Porsche names into F1.
After months of speculation that took on an increasingly solid feel, Diess has confirmed Audi and Porsche will enter Formula 1 when the next generation of engines arrives in 2026.
Official plans, in terms of how the projects will take shape, are to be finalised when those engine regulations are signed off later this year.
Diess spoke about VW's decision to join the F1 grid during a Q&A on YouTube with residents of Wolfsburg where the company is based.
He cited the influence of Netflix docuseries 'Drive to Survive' in the sport's booming interest as a reason why this is the ideal time to start making preparations to get involved.
"Formula 1 is developing extremely positively worldwide," said Diess, quoted by Autosport. "The marketing that is happening there, plus Netflix, has led to Formula 1's following growing significantly in the US as well. Asia is growing significantly, including among young customer groups.
"If you look at the major sporting events or events in the world, it's the case that in motorsport it's really only Formula 1 that counts and is becoming increasingly differentiated.
"If you do motorsport, you should do Formula 1 as that is where the impact is greatest. What's more, you cannot enter Formula 1 unless a technology window opens up which means, in order to get in there, a rule change – so everyone starts again from the same place.
"As Markus Duesman (chairman of Audi and former BMW F1 head of powertrains) always tells me, you usually make up one second per season on a medium-sized race track simply by optimising details.
"But you can't catch up on that when you join a new team – you need five or 10 years to be among the front-runners. In other words, you can only get on board if you have a major rule change.
"That's coming now, and it will also come in the direction of 2026 when the engines will be electrified to a much greater extent, including with synthetic fuels. That means you need a new engine development and you need three or four years to develop a new engine.
"That means you can decide now to do Formula 1, or then probably not again for 10 years. And our two premium brands think that's the right thing to do, and are prioritising it."
What would be Audi's best Formula 1 option?
VW are looking to enter Audi into Formula 1 in 2026, but what is the team's best option?