Automatic W Series qualification extended to top eight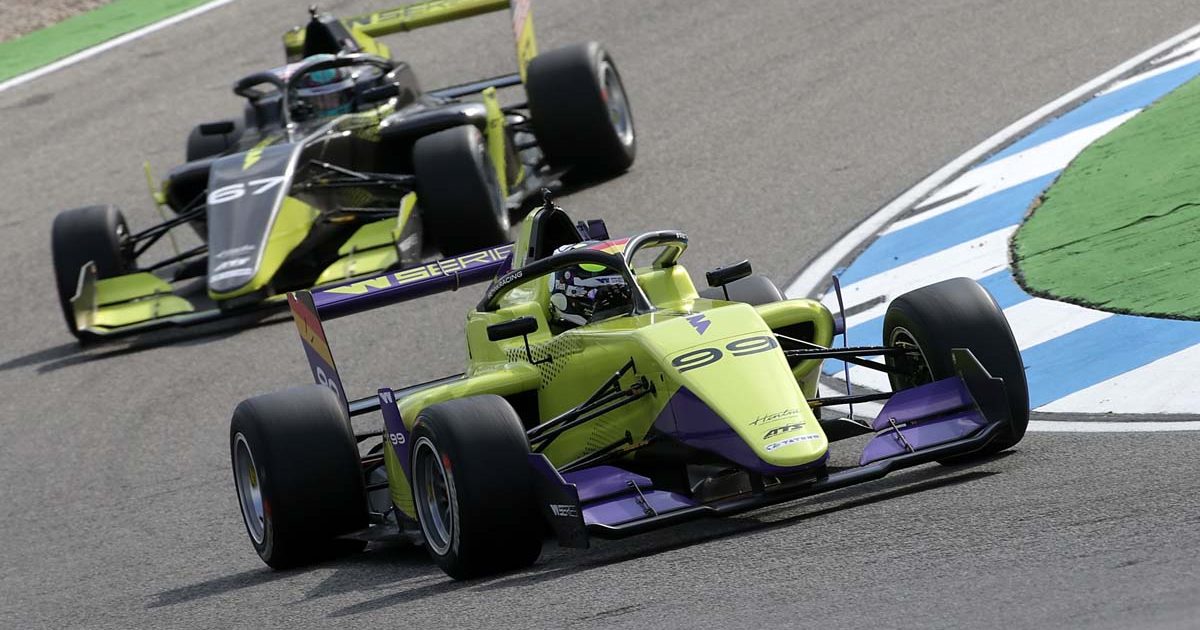 It has been confirmed that the top eight W Series drivers at the end of this season will qualify automatically for the 2022 campaign.
Previously, as members of the W Series academy, Nerea Marti and Irina Sidorkova were the only two drivers to guarantee a spot on the grid for next year.
Now though, every other driver will have a chance to secure a place in the final two rounds at the Circuit of the Americas in Austin.
Just eight points separate the driver currently sitting in P8 in the championship, Belen Garcia, and the one at the bottom of the standings, Sabre Cook.
At the end of the last season in 2019, 12 drivers ended up automatically keeping their spot for 2020, and CEO Catherine Bond Muir says the reduced number is down to increased interest, which shows the growth of the series.
Check all the latest 2021 teamwear via the official Formula 1 store
📢 Top eight go through to 2022.

At the end of the 2021 season, the top eight drivers will automatically qualify for a seat next year.

Link below for the full story. ⬇️#WSeries

— W Series (@WSeriesRacing) October 15, 2021
"I am delighted to announce that our top eight drivers this year will be guaranteed a W Series drive in 2022," she said.
"At the end of our inaugural season in 2019, 12 drivers earned the right to return to W Series for season two when we vowed to return bigger and better.
"This year's reduced number of automatic qualifiers is further proof that we have done just that. Our landmark partnership with Formula 1 has resulted in increased interest in the series around the world and a larger pool of talented female racing drivers from which to choose from in season three.
"With Alice [Powell] and Jamie [Chadwick] level on points at the top of the standings going into the final round, we were already guaranteed a grandstand finish to our season at the Circuit of the Americas.
"Today's news ensures the drama will be compelling throughout the field as every driver on the grid looks to seize this final opportunity to shine on motor racing's biggest stage and ensure they don't miss out on what promises to be another great W Series season next year."
The original plan was to end the 2021 W Series campaign in Mexico with the final race taking place on the same weekend as the F1 event.
However, said event was recently pushed back by a week in a final rearrange of the F1 calendar, and that has forced W Series to call off their race there altogether, with a doubleheader in Austin going ahead instead.