W Series will not complete 2022 season, but is confident of 2023 return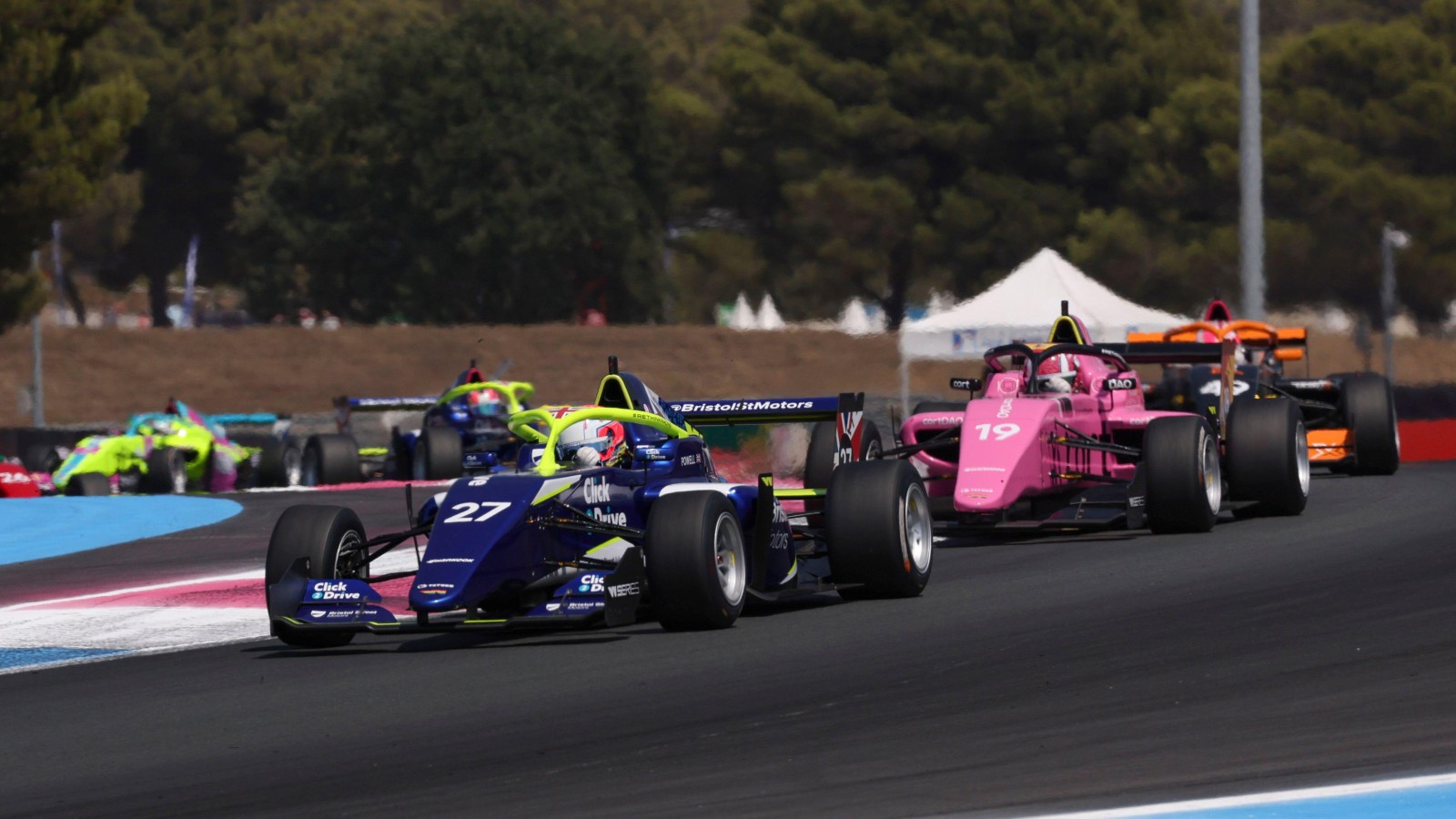 The fears have come true for the W Series as financial issues mean that the 2022 season will not be completed.
The all-female series, which uses Formula 3 machinery, has been seen as a hugely positive addition to the Formula 1 support schedule in the bid to boost the opportunities for female racers, with an ultimate goal of helping to create a pathway into Formula 1.
Recently though it became apparent that the W Series was battling with funding issues, owing substantial sums to creditors.
And it has now been confirmed that the United States and Mexican rounds, which were scheduled to conclude the 2022 season, will not take place.
The hope is that this will not be the end of the W Series, with the competition focused on securing the funding which will allow it to return for 2023 and beyond.
Firstly I want to thank @WSeriesRacing for the opportunity they have given me. It's been life changing and I am so grateful to everyone that has been involved and supported me to this point 🙏🏻 We all wanted to finish this season on track but I am very proud to be a 3x Champion 🏆 pic.twitter.com/YBt2EVt5FJ

— Jamie Chadwick (@JamieChadwick) October 10, 2022
"We've had offers from a number of people, but the problem is getting money in doesn't happen at the shake of a money tree, and people have got to go through due diligence," said W Series CEO Catherine Bond Muir, as per Autosport.
"We believed up until last weekend there was a possibility for us to get to Austin, and we've just had to call it, because obviously there are deadlines on payments and things that need to be done.
"We could have kept it on for a couple of weeks, but we just had to make a pragmatic call today. Going forward, the big message is that I am extremely confident that W Series will be here next year."
Williams development driver Jamie Chadwick claimed the W Series title in 2019 and 2021, the two previous seasons, and established herself as the runaway 2022 leader, meaning she is now confirmed as the three-time W Series champ.
As a result, she is set to scoop the top prize of $500,000, with a remaining prize pot of $1m to then be split up across the remaining drivers. These issues though call into question whether this money will be handed out.
Bond Muir said that as it stands, she believes that the prize money will be paid out.
"Where I sit at the moment, it is my expectation that that will be paid out," Bond Muir stated. "I can't say 100% until the money plus everything else and the working capital for the business going forward.
"But where I stand at the moment, I don't see any reason why that won't be the case."
For drivers on the junior ladder, it is up to them to put a budget together to compete, unless they pick up the golden ticket of backing from a Formula 1 team as their junior driver.
In the W Series though, drivers do not fund themselves, with W Series instead taking care of this.
Of course these financial problems pose doubts over whether this model could be sustainable if W Series returns, though Bond Muir is confident that it is.
"I think they are concerned about the structure of the business going forward and whether they'd be asked to supply money next year," said Bond Muir as he acknowledged the concerns of the drivers.
"I've said as far as we're concerned at the moment, we want to keep the DNA of W Series going, and that we will, it is our intention to still be providing all of the expenses for the drivers.
"We've always said we're about finding the fastest drivers, not the richest drivers."
Read more: What punishments are Red Bull facing after minor breach of cost cap?