Waiting to drive F2004 was 'torture' for Schumacher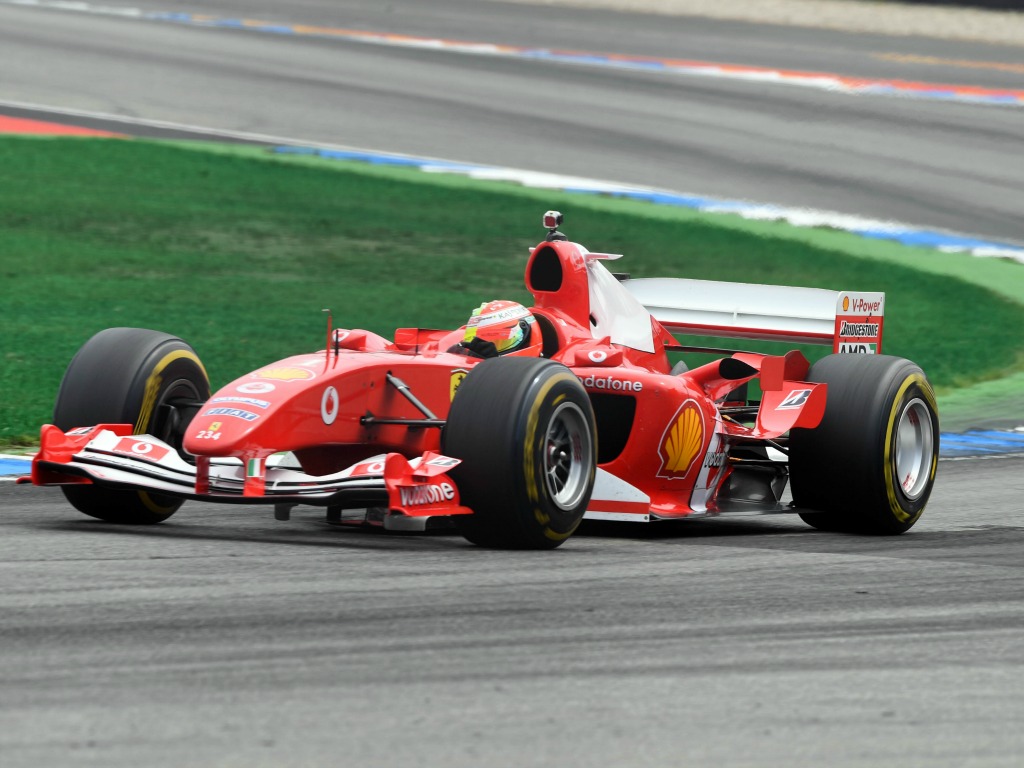 Mick Schumacher said waiting to drive his father's Ferrari F2004 around the German Grand Prix track in Hockenheim was "torture" for him. 
The Formula 2 driver, driving it for the first time, took to the track in the car that won Michael Schumacher a World Championship in 2004, doing three full laps of the circuit.
"I just wanted to go out and I just wanted to drive," said Schumacher to Motorsport.com.
"Obviously having to wait, even in front of the pit exit, was more like torture. I just wanted to turn [the lights] myself and go out.
"Going out of the pit lane and coming into the pit lane I never lost a smile. It was always on my face. Even when I was locking up, I was smiling! It was really cool.
"It was amazing to be able to drive the car around here especially. It was my dad's seat and I fitted perfectly. So that even made it greater."
Schumacher, who is currently P14 in the F2 Championship, has already driven the 2019
Ferrari
, as well as a 1994 Benetton, and says that this has allowed him to experience first-hand the development of Formula 1 cars.
He added: "I've been able to witness how they were 10 years apart now, with the 1994 and the 2004, and obviously the 2019 one. In general, I think the development between 1994 and 2004 was a huge step and then obviously now again there has been an even bigger step.
"To be able to drive the V10, and feel how that one behaved and sounded, was something very special.
"People asked me if I could hear them but I said that the V10 engine was a bit loud, so it was hard for me to hear them."