Watch: F1 drivers react to standout 2021 moments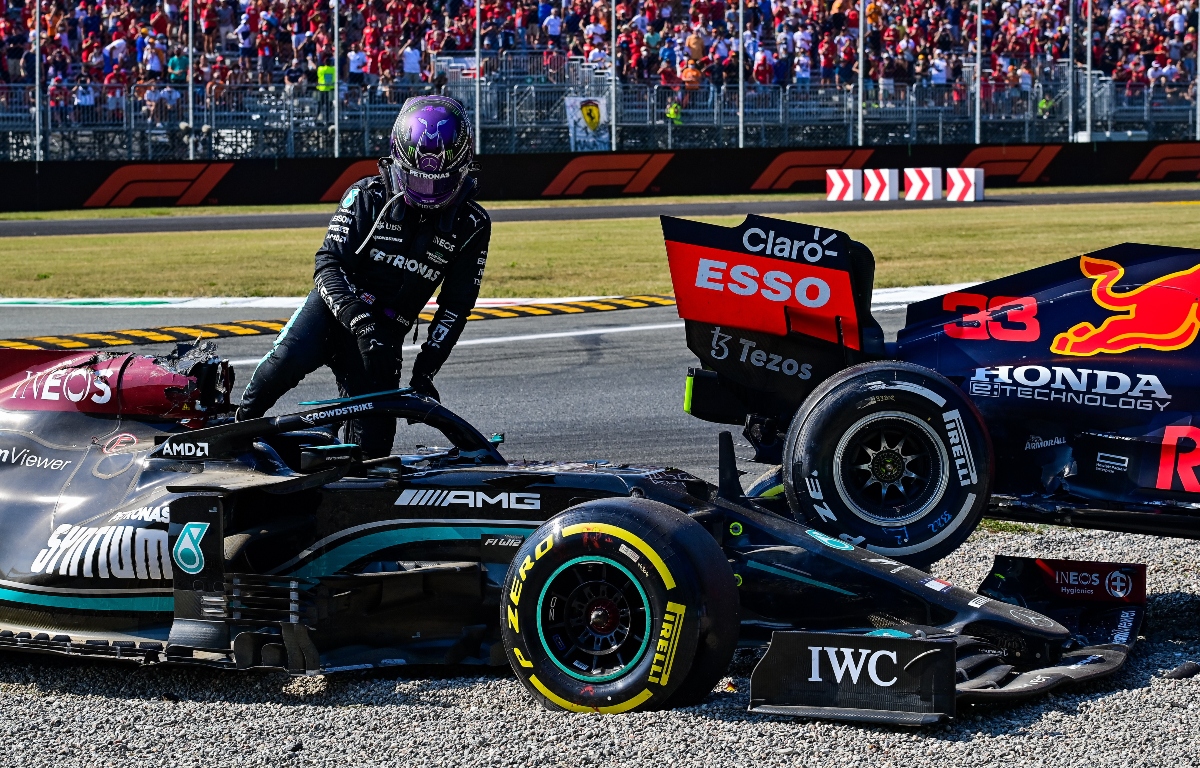 Several F1 drivers and journalists gave their honest reactions to some of the biggest and most controversial moments of 2021, in a video uploaded on Formula 1's YouTube channel.
The Williams, AlphaTauri, McLaren and Haas drivers all watched a compilation of some of the big events of last season, and they voiced their recollections and opinions at the time.
One of them came at Monza, when Lewis Hamilton and Max Verstappen collided at the first chicane as the Red Bull rode over the sausage kerb, taking both drivers out of the race.
Opinion has been split about who was to blame for the incident, but Hamilton's new team-mate, George Russell said that moment was a "pure racing incident, in my opinion".
Nicholas Latifi agreed with his then-Williams colleague, adding: "It could have been either one that could have lifted out of it or given more space. That one was a racing incident."
Lando Norris was the man in front of the two title challengers at the time, and he was more glib about the situation – given that it played into his hands in the race.
"This was really good," he quipped. "I was watching it [in my mirrors], I was really, really happy."
Russell's qualifying lap in Belgium was another highlight shown to the drivers, with the Briton having gone against the odds to put his Williams on the front row of the grid at a wet Spa.
As the footage was played in front of him, the now-Mercedes driver gave a behind-the-scenes insight into how the action unfolded from his point of view.
"My engineer was on the radio, saying 'You're ahead of Hamilton, ahead of [Sebastian] Vettel, ahead of [Sergio] Perez, ahead of [Valtteri] Bottas,' and I hear everyone [in the garage] cheering – then just suddenly the boos when Max went P1."
Other F1 moments on show included Hamilton's lock-up at the restart in Azerbaijan that cost him victory, Norris' agonising loss in the wet in Russia, Bottas and Russell's high-speed crash at Imola, and more.
Click here to watch the full video on Formula 1's YouTube channel. 
F1 legend weighs in on Hamilton future
Alain Prost thinks that Lewis Hamilton has as many reasons to leave the sport as he does to stay.